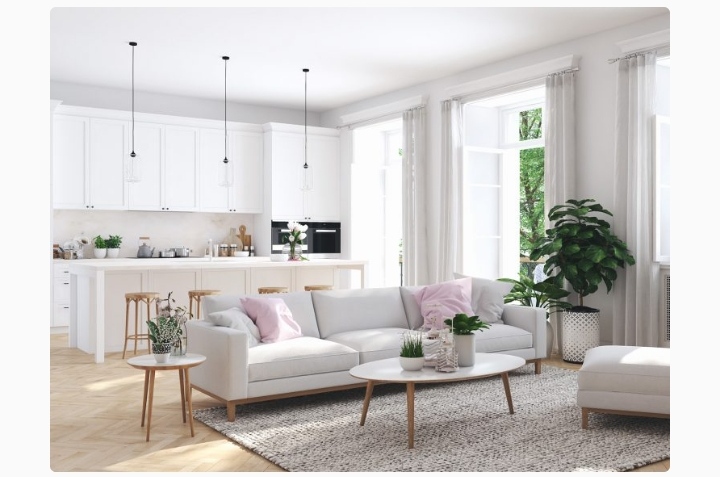 Where Can I Find Accommodation in Luxembourg?
If you are going to a foreign country, the first concern you will have is acquiring accommodation. Since it is a new place, finding one is not that easy, especially if you have no one to contact. You are all alone and thinking about what to do.
We understand this problem where many new expats struggle to find accommodation in Luxembourg. That is why this post will be a guide to finding your accommodation in Luxembourg as fast and effectively as possible. We have also included other important information that are the lease process and rent fees process so that you can have a headstart on where to look.
Effective Method of Accommodation Search
When looking for a place to live in Luxembourg, the Internet will undoubtedly prove to be your most useful resource. Offers may be found on a wide variety of websites, from general information portals to niche marketplaces and even in online versions of local newspapers.
One other option for increasing the likelihood of finding a suitable place to live is to sign up with a real estate firm. You should know that the agency costs are equivalent to one month's rent and that there is a 17% value-added tax on top of that (VAT).
However, relocation services also provide lodging options for those that need them. If you enter your requirements, they will even handle all the paperwork for you (proximity to schools, your place of work, and other facilities).
The best approach to finding accommodation in Luxembourg is just to contact luxflat.lu today! Having a wide selection of accommodation you can rent one for yourself without doing the heavy work. Contact them and they would be happy to assist you in planning your move to Luxembourg or in locating the ideal place to stay during your visit.
Lease Process for Accommodation in Luxembourg
The owner and tenant might come to a verbal or written agreement for the lease. If you want to make sure you and your landlord have a good working relationship, you should need a signed lease. When the lease's first term ends, it is automatically renewed for another term of the same length.
Therefore, according to the lease agreement, you must provide advance notice to the owner if you do not desire to renew the lease on its expiration date. The period of the verbal lease is indefinite. Although there is no universally accepted template for a lease agreement, it should include the essential information:
Rental agreement term
Cancellation clauses
The scope of permitted alterations during your stay
The rental fee and the due date for rent payments
Payment for lodging.
Formalities for Accommodation
When you sign the lease agreement, you'll have to provide the building's owner with a bond or guarantee. The maximum allowed is three months' worth of rent. Landlord accepts cash payments for this. A bank guarantee or a security deposit guarantee would work just as well.
Unless the landlord is entitled to it due to damage, the security deposit will be returned to you when you vacate the rental unit. Following the conclusion of these procedures, it is recommended that an inventory be conducted in conjunction with the owner or by representatives from both parties. You should also take inventory before leaving the property.
If the landlord asks for a security deposit before you move in, you must have a formal assessment that disputes the landlord's claim before you move in. It is not required by law to take an inventory after a lease.
Rent and Charges for Accommodation
With regard to rent, the legislation in Luxembourg states that it cannot exceed 5% of the owner's initial investment. The lease agreement will include the rent price, which may be changed every two years.
In contrast, the rent review every two years provision is suspended as of the first term according to the date when payment was sought from the tenant if the lease contains a value clause. Tenants are responsible for all rent-related costs, including utilities, landscaping, pest control, landscaping, landscaping, minor repairs, taxes, and more.
However, the owner will be responsible for all utility bills and upkeep, including water, heating/gas, electricity, sewage, trash, and central heating system cleaning. The monthly rent does not cover these costs.