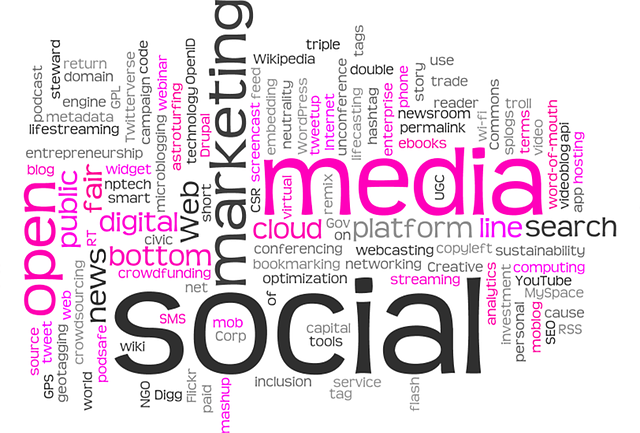 Eight Marketing Strategies Every Startup Or Small Business Can Afford
How can we market and grow efficiently on a limited budget? Choosing where to allocate your limited time and money for marketing might be difficult. Should you put money into the top or bottom of the funnel?
The greatest long-lasting strategy is typically one that utilizes the entire funnel. Yet, other tactics, such as TV advertising, are just out of the question and useless for smaller businesses. Here are eight tried-and-true marketing techniques that every startup or growing business should take into account, according to our experts:
Marketing Techniques That Each Small Company Or Startup Can Afford:
Earned Media/PR
It is impossible to overstate the importance of having a dependable outsider sing your praises. Press releases and earned media not only increase your credibility, but you can also take use of their already-existing audiences to spread your message far. This group includes bloggers and influencers who can recommend your business to their followers, giving you a recommendation with a potentially enormous reach. Stunts can also be a unique (and inexpensive, if done correctly) approach to catch the media's notice or the attention of your target audience.
Jeff Romero, Founder of Octiv Digital 
Content Marketing
Attracting the attention of your target audience with relevant and engaging content can aid in generating new leads. By building your brand, addressing customer inquiries, and highlighting the benefits of partnering with your business, you can increase your chances of closing more sales. Articles, infographics, eBooks, and videos are all effective ways to showcase your expertise in your field, emphasize your unique selling proposition, and promote your brand values to attract new customers and assist those who are considering working with you in making purchasing decisions. Moreover, featuring high-quality content on your website can boost your domain authority as it is often recognized and linked back to by other reputable sources.
Holly Cooper, Marketing Manager at LUCAS PRODUCTS & SERVICES
Partner Marketing
Pooling your resources to build your brands can be advantageous, and partnering with a business or organization that serves a similar target market can help you both increase your reach and marketing capabilities. Beginning with complementary products and services can be particularly helpful. By sharing email lists, exchanging blog content, bundling offerings, or even collaborating on co-branded campaigns, advertisements, or sponsorships, you can create mutually beneficial scenarios that offer advantages to both parties involved.
Sasha Quail, Business Development Manager of claims.co.uk
Social Media
Establishing a community around your brand, business, or product can be achieved through the use of your own social media channels, which gives you complete control over your messaging and enables you to publish updates freely. Social media provides a cost-effective means of developing user-generated content, gathering feedback, and even resolving customer service issues. Maintaining a presence on social media can also enhance conversion rates, as many potential buyers use these platforms to assess the credibility of a brand or business, or to read user reviews.
James Nathan, Founder of SEO Agency UK
Search Engine Optimization (SEO)
The majority of people today rely on online searches to obtain information and organic search results can contribute significantly to a website's traffic. Therefore, it is crucial to optimize your website for search engine optimization (SEO). Effective SEO strategies can help attract leads with a high demand or purchase intent, thereby simplifying the sales process. Additionally, if a customer searches for solutions to their problems and your website pops up in the search results, this establishes your credibility and reliability as a trustworthy source for their needs.
Dean Lee, Head of eCommerce at 88Vape
Email Marketing
Assuming that you have developed your email list correctly, it should consist of individuals who have shown some degree of interest in your company or product. By segmenting this group of individuals based on distinct characteristics and then sending them appropriate content and offers that align with their position in the customer journey, you can effectively influence their purchasing decision without incurring any additional marketing expenses.
Marketing Labs' CEO, Matt Janaway
Referral Marketing
One of the fastest, easiest, and most cost-effective ways to expand your business is by leveraging the satisfaction of your existing customers. You can encourage your customers to spread the word about your products or services by asking them to refer new clients to you and reminding them to share their experiences. This approach can likely generate leads for your business at a lower cost than if you were to find them on your own.
Gerrid Smith, CMO at TEXAS PROPERTY TAX LOAN PROS
Affiliate Programs
Utilizing affiliates can help increase your sales without incurring substantial fixed marketing costs, such as advertising expenses. Since affiliates have a vested interest in the outcome and are only compensated for successful sales, they are typically motivated to promote your products or services. You can establish partnerships with these affiliates to offer compensation based on clicks, leads, or sales. Affiliates can come in the form of influencers, content publishers, review sites, or coupon sites.
Nely Mihaylova, Manager at UNAGI Scooters
As a startup or small firm, you have a wide range of possibilities to develop a strong marketing strategy, even on a limited budget. You can strategically, creatively, and deftly attract customers and build revenues to reinvest in your marketing efforts and accelerate your growth by using various affordable strategies that address the entire marketing funnel, from awareness through conversion and advocacy.