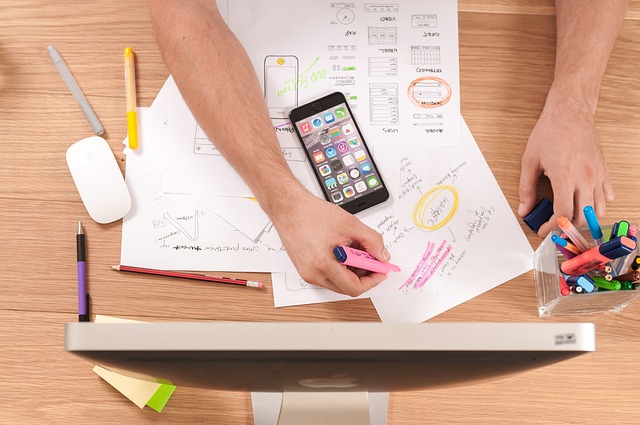 A Quick Peek Into UX UI Design Studio
A user-friendly and visually appealing website or application is crucial for any business in the digital age. It is where a UX design studio comes in – a team of experts specializing in creating seamless digital experiences. This article will provide a peek into the ux studio to help you understand it better.
What Is It?
It is a team of experienced designers and developers specializing in exceptional digital experiences. They offer a wide range of services. The team strives to deliver best-in-class solutions tailored to each client's needs.
They use the latest design and development tools and techniques to create user-friendly, visually appealing, and highly functional digital products. The studio takes a collaborative approach. It works closely with clients to ensure their vision comes to life.
Services Offered For All Platforms
They offer their services for all devices and platforms to their clients. Some of them are listed below.
Research & Analysis: The studio provides research and analysis services to help companies better understand their target audience and its needs. They offer a retainer-based engagement model for ongoing services.
Mobile App: The design studio develops mobile apps with user interface (UI) and user experience design (UX) tailored to the needs of iOS and Android users.
Website: Using best practices in accessibility, compatibility, and usability, the studio designs realistic and visually appealing websites that enhance the user experience.
Smart Watch: The studio specializes in smartwatch design. They offer fresh and user-centric design approaches that give their clients a competitive edge.
AR /VR Design: The studio creates augmented and virtual reality designs that provide a user-friendly experience and reality-based solutions for various fields.
Design testing: The design studio's expertise in user testing helps companies validate their product-market fit, saving them millions of dollars.
Besides, they use the latest and trending tools for their projects.
Benefits
The studio offers several benefits as compared to a freelancer or full-time designer. Some of them are listed below.
Separation of UX and UI design: They separate user experience and user interface because they are not interchangeable. It ensures that the environment in which products and users interact, and the emotional outcomes of user interactions, are considered.
Customized Design Process: The studio understands they cannot approach UX design in a one-size-fits-all approach. They ensure not to act blindly by striving to develop a strong UX strategy tailored to the project.
Consultation and Collaboration: The studio offers full-service collaboration that includes consulting services and a broader range of design-related activities, including branding and marketing. It helps clients find new solutions that strongly impact the course of their organization.
Comprehensive graphic design solutions: The studio can help with various design disciplines, including graphic design. The studio can help organizations create assets and marketing materials that promote customer engagement with their business, from creating branding materials to designing logos and others to applying typography and graphics to designing UI and UX.
Thus, you now have brief information on ux ui design studio, from what it is to its benefits. You can go on to have a hassle-free experience getting a UX UI design for your needs.