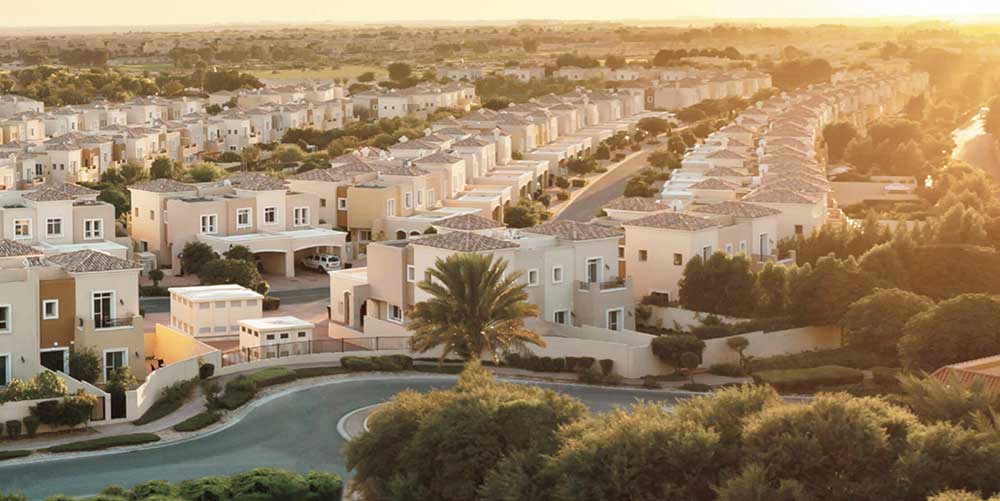 Properties with Marvelous Amenities at Arabian Ranches Dubai
Emaar Properties is a well-known real estate developer recognized for its family-friendly residential developments. Among Dubai's amazing portfolio of world-class properties, Arabian Ranches is the most popular area. Property for sale in Arabian ranches is easily accessible at a reasonable price. Emaar opted to create Arabian Ranches Dubai as a new community-centered outdoor recreation in 2013, following its success in the real estate market. The Arabian Ranches II residential development is located in the heart of Dubailand. Newly launched off plan properties are Lamborghini Villas, Bliss Villas and Caya Villas at Arabian Ranches.
The second phase of the Arabian Ranches neighborhood by Emaar properties is called Arabian Ranches II. Two parts of a global mega-community, but they are radically distinct. Arabian Ranches 1 has a higher ratio of owners, whereas Arabian Ranches Dubai has a significantly higher demand for rental properties. You can take a villa for rent in Arabian Ranches Dubai. Averaging 862 AED per square foot and yielding 5.23 percent (quarterly returns over the past 12 months), this is a decent investment opportunity in Dubai.
Key Features
It's the creation of Emaar Properties, a renowned real estate developer.
It is called Arabian Ranches Phase 2.
Dubailand's top leisure spots are within easy reach.
Desert-themed suburbia living is available here.
Townhouse for rent in arabian ranches is also available
Villas and townhouses make up the majority of the housing stock.
This is a freehold location that is ideal for real estate investment purposes.
Top Communities at Arabian Ranches Dubai
Azalea, Camelia, Casa, Lila, Palma, Rasha, Reem, Rosa, Samara, and Yasmin are among the ten villa communities in Arabian Ranches 2. The majority of them have a distinctly Spanish style, with Azalea and Yasmin having a more Arabic vibe and Casa having a Moroccan appearance. Reem and Camelia are two of the more recent neighborhoods, both boasting modern townhouses. Reem, which is similar to Maple at Dubai Hills Estate, began deliveries earlier this year, while Camelia is currently under development and is slated to begin deliveries.
The following are the communities' locations:
At Rasha, Rosa, and Yasmin: 4 to 6 bedroom villas for sale in Arabian ranches 2. These are often regarded as upscale communities, with the majority of residents being owners. Rents in certain places are quite low.
Azalea, Casa, Lila, Palma, Samara – 3 to 5 bedroom villas. These are mid-priced condos that are in high demand from new renters.
Camelia and Reem are two terraced houses with three or four bedrooms. Reem is a popular choice for new tenants because it is a recently finished development. Camelia should garner a lot of attention once its finished.
Arabian Ranches Amenities
While its predecessor was built around the Arabian Ranches golf course, Arabian Ranches 2 is a more enclosed community with parks, green areas, and pathways perfect for an afternoon walk. Renters who are admirers of these iconic amenities and looking to villas for rent in Arabian ranches can get in just 125k AED to 400k AED per annum. It is surrounded by the best neighborhood feel because of the grouping of the buildings. In addition to the Ranches Souk, Ranches Community Center, and Ranches Elementary School, the communal also offers outdoor sports facilities, community pools, and lush greenery.
As the major shopping center in Ranches Souk, it has two floors.
For those looking for modern electronics, the Ranches Souk also has a Carrefour grocery and notable restaurants.
Fitness First gym, two kindergartens, and a local park and soccer field make Ranches Community Center the hub of the community's activities.
There is no doubt that Ranches Primary School is one of the best schools for young minds.
Dubai is a diverse property market with a wide variety of homes at accessible prices! Binayah's property managers have extensive know-how about all types of properties. We will guide you in villas for sale in Arabian ranches or renting purposes. You can explore our other commercial listings, luxury office spaces, shops, warehouses, and other commercial spaces for sale and rent. Contact us at binayah.com