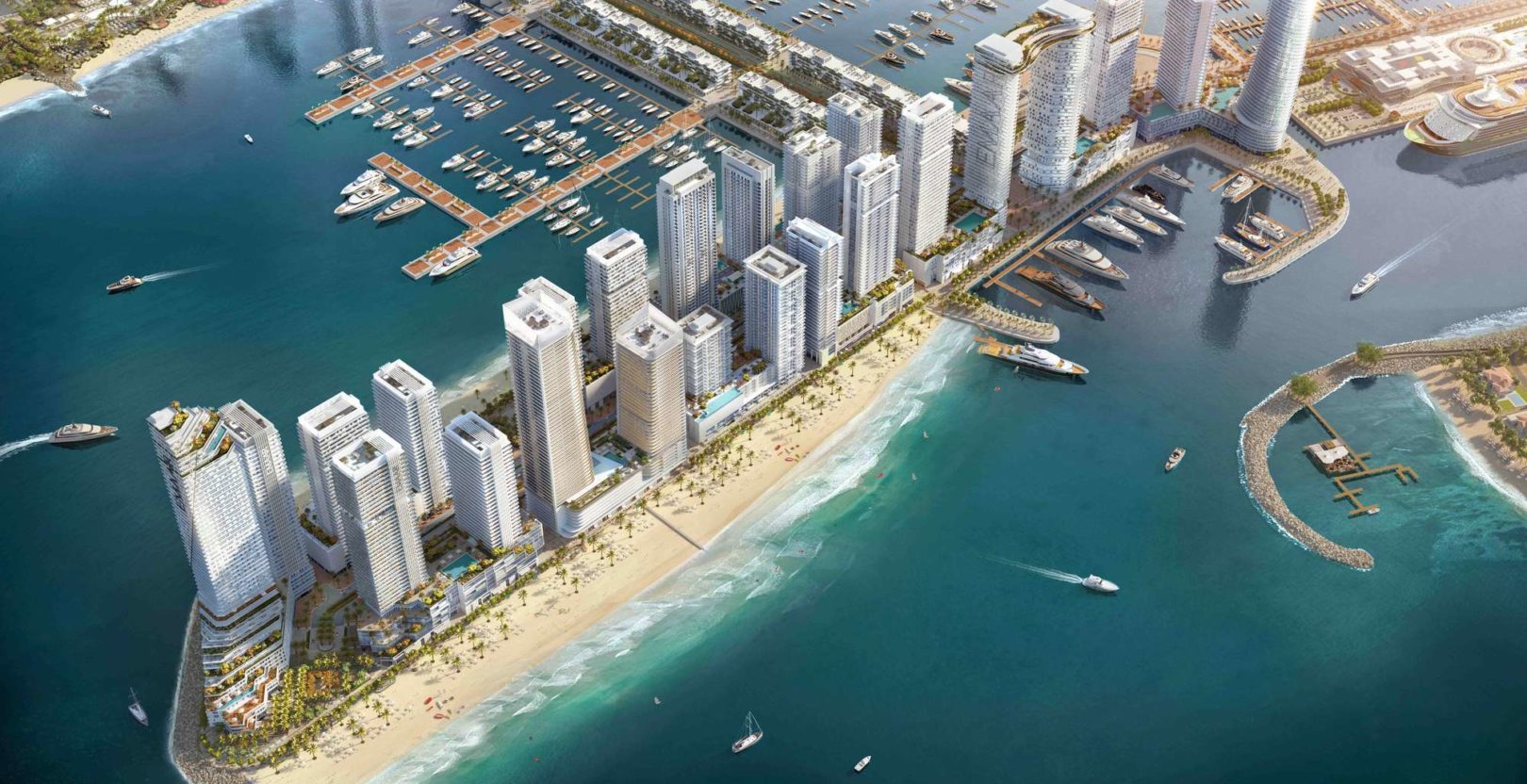 Marina Vista Luxury Apartments at Emaar Beachfront Dubai
Emaar Beachfront Dubai is the new marine epicenter for the United Arab Emirates, and it is the only residential complex in Dubai. Uniquely, the beach development offers both sophisticated life in a prime location, as well as the serenity of a coastal lifestyle. Marina vista Emaar beachfront is the third project developed by Emaar's. It's located between the Palm Jumeirah and the JBR area in Dubai's District. Residents of the apartment buildings can enjoy views of Palma, Dubai Marina, and Bluewaters Island from their residences.
Emaar Properties is going to be launch soon named Beach Mansion. Now you can book Beach Mansion apartments at Emaar Beachfront Dubai.
At Marina vista apartments Dubai, you can follow your dreams of living by the water just outside your front door. Water is visible from all of the apartments. It's all about the easygoing elegance, and the beach environment is a perfect match. A private island under security is the perfect place to unwind. Each of the 27 towers that rise above the azure waters of the Persian Gulf is stunning. Start your day with the soothing sound of the ocean waves, or enjoy a refreshing dip in the open sea. At Emaar beachfront, every day is a beach day.
One, two, or three-bedroom marina vista apartments Dubai, offers sweeping views of both Downtown and the Arabian Gulf. Live a life of inspiration. Beach access and swimming pool are just a few of the residential features available to residents.
Price Range of Apartments at Marina Vista
Marina vista apartments for sale, purchase, and for rents are available in quite reasonable price range. AED 1,580,888 to AED 1,693,888 is the pricing range for the one-bedroom apartments.
The two-bedroom apartments are priced between AED 2,936,888 and AED 3,151,888 and range in size from 1,139 to 1,275 square feet.
The AED 4,075,888 to AED 4,248,888 price range is for the 1,700 sq. ft. three-bedroom units.
Marina Vista Attractions
Excellent transportation connectivity, with local monorail, tram, metro, and RTA boat station, as well as a short commute to airports through Sheikh Zayed Road.
Marina Infinity Pool, a variety of lifestyle amenities including shops, entertainment, exquisite restaurants and cafes on the Boulevard, and jogging and cycling lanes.
The Scene of Emaar beachfront Dubai Harbour, the Sea, and the Marina Skyline is fantastic.
Direct private beach access, as well as close proximity to Dubai Harbour Marina, the largest in the Middle East.
Floor-to-ceiling windows, huge balconies, and luxury interior finishing, and high-end design.
5 kilometers of private beach, 500 meters of the marina, and 200 meters from the water's edge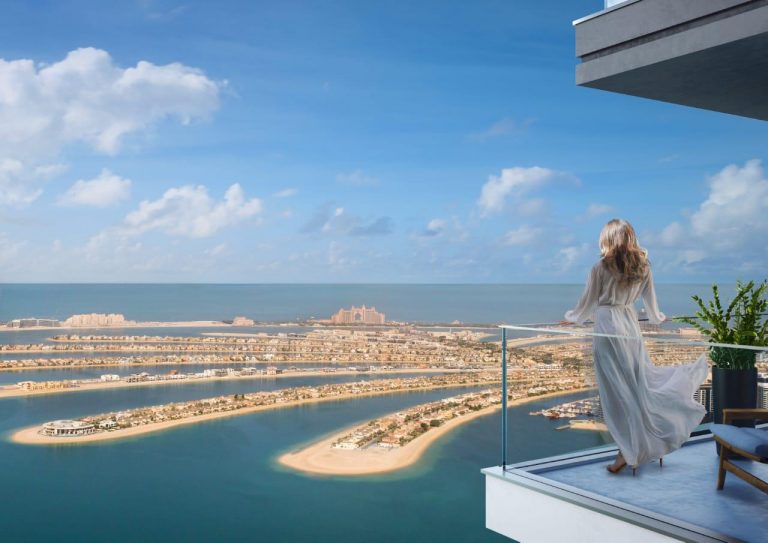 Amentias at Marina Vista Emaar Beachfront
Common Terrace
Meeting Room
Restaurant
Gymnasium
High Speed Internet
BBQ Area
Common Garden
Retail Area
Video Security
Emaar Beachfront Dubai Harbour Facts
Located in Dubai's new marine center, Emaar Beachfront is a premium residential neighborhood. 27 buildings, 1.5 km of private beach, and resort-style amenities make Emaar Beachfront a stunning new beachfront destination in Dubai's skyline when completed. It is a section of the Emaar beachfront Dubai harbour master plan, which extends between the Palm Jumeirah and Jumeirah Beach Residence.
Cruise ship port has two terminals that can handle 1.2 million people annually.
An architectural wonder that stretches 135 meters into the sky, the Dubai Lighthouse has an observation deck that offers breathtaking views.
Over 1,000 boats and yachts can be accommodated in the 1,100 berth marina.
In addition to an 875,000-square-foot shopping mall, an events arena, and luxury apartments, the waterfront destination's master plan will encompass over 20 million square feet and include a yacht club, restaurants, and cafes.
Roads and air and sea connections are excellent at the Dubai Harbour.
Our managers are always ready to guide you with detail information about Emaar beachfront Dubai project such as investment, price range, renting villas, or any work related to commercial properties. Binayah real estate is one of the top companies in Dubai. You can visit our website or call us 24/7.