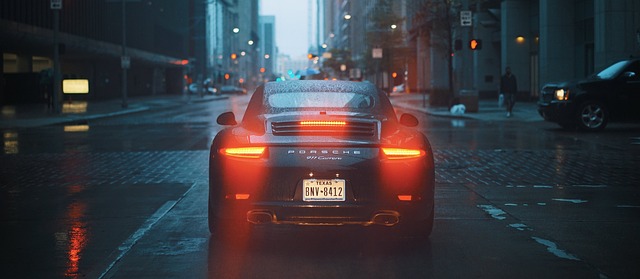 A Complete Guide on Improving Automotive Dealership Security
Similar to many businesses, car dealerships face a vast range of dangers when it comes to protecting stock and ensuring the safety of staff and customers. Everyday security challenges involve the risk of theft and destruction, automotive dealership security surveillance customer and employee safety, loitering, anti-social behavior, and security blind spots. 
However, reliable and effective solutions must be implemented to protect valuable stock and provide peace of mind. So, if you are worried about the possibility of a dealership security violation, then it's the moment to think about making progress before it's too late.
Let's dive deep into this post to learn more about automotive dealership security surveillance and ways to improve it.
Methods to Improve Car Dealership Security
You are busy and may not have time to prioritize cybersecurity. Luckily, you can take some quick steps that will contribute to a more vigorous, more resilient defense, even highly sophisticated cyber-attacks.
Here are some ways to improve your car dealership security:
Modern Video Surveillance

Use Wheel Locks and Install GPS and Immobilization Devices

Consider Using Security Guards

Stopping Thieves or Vandals in their Tracks
Modern Video Surveillance
In the past few years, video surveillance has incorporated edge technology permitting intelligent software to access video feeds for probable dangers. It is referred to as Proactive Video Monitoring, which uses high-definition cameras to deliver a clear picture with an extended scope of the image. It has a correct level of intervention, which follows the sequence: threat detection, a live voice warning, police alerted, designated keyholder warned, situation live and monitored until resolved. 
Use Wheel Locks and Install GPS and Immobilization Devices
Many vehicles have tracking devices installed into them, and for cars that don't, the dealership can provide their merchandise with external GPS or immobilization devices to help track or stop robbed vehicles. Tires and rims are one of the most targeted parts of the thefts, and not every car has wheel locks.
Consider Using Security Guards
Security guards are considered powerful crime stoppers. On-site, stationary, or mobile security personnel can deter criminals, engage with them as necessary, and assist police afterward. Of course, a high-security guard can be costly, but not more than a single theft. So, it's up to you and your budget to decide whether the expense should be part of your auto dealership security plan.
Stopping Thieves or Vandals in Their Tracks
Although discouraging thieves is not the only use for commercial security systems, it's highly effective. It also installs a method to prevent unauthorized access to the dealership building and offices after hours. If theft or destruction should happen, video surveillance footage will give the dealership a way to determine and catch the perpetrator. Moreover, if a car or its parts are stolen, many insurance companies demand video verification of the incident before approving coverage. 
Conclusion
In conclusion, car dealerships face many dangers in the safety of staff and customers or protecting stocks. But there are many methods to improve automotive dealership security surveillance. Some of them are modern video surveillance, using wheel locks and installing GPS and immobilized devices, stopping thieves and vandals in their tracks, and many more.