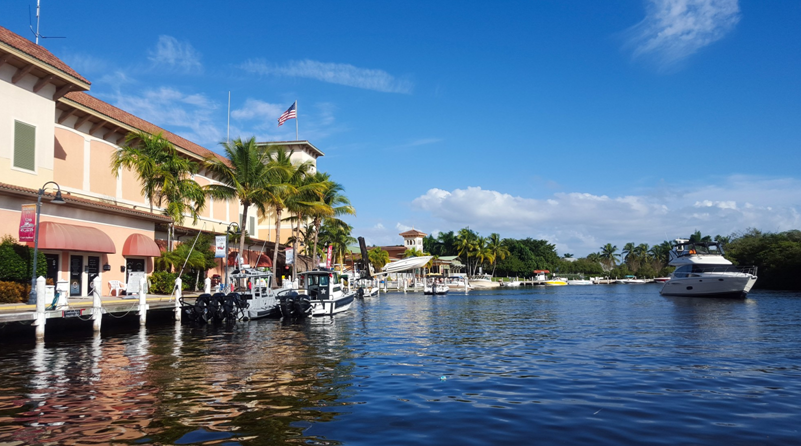 5 Reasons to Move to Florida
Did you know that Florida is one of the best states to live in?
If you're considering moving to a new place, consider Florida as a standing option on your list. It is rich in natural beauty, sports, fun nightlife, and entertainment, making it an ideal place to live.
Are you planning to move to Florida? Are you looking for the best things about living in Florida? If so, then you got to read this article.
1. The Weather
One of the best reasons to move to Florida is the good weather. With more than 300 days of sunshine a year, living in a tropical climate full of warm breezes and blue skies makes it hard to pass up! Florida could be the perfect spot if you are looking to escape the cold, windy winter months.
You can enjoy a mild year-round climate that stays around 70 degrees. This makes it ideal for outdoor activities like golf, boating, and swimming. With the Atlantic Ocean and Gulf Coast shorelines within a short drive, there is plenty of beach activity to enjoy.
2. Beaches
Beaches are one of the main reasons why Florida is such a popular place to live. With thousands of miles of coastline, Florida has some of the best beaches in the world. From the Gulf Coast to the Atlantic, you can find sandy beaches to explore.
Whether you're looking for white sand to build sandcastles on, or beautifully blue water to go swimming in, Florida's beaches are perfect.
3. Employment
Among the many reasons people move to Florida, employment may be the biggest draw. Florida is home to many major cities and is a hub for job opportunities.
It offers career opportunities for almost any industry, from medicine to entertainment to tourism. With its strong economy, low cost of living, and plentiful job opportunities, it's no wonder that many Americans are choosing to move to Florida to find their ideal job.
4. Community
The homes in Florida boast a wide variety of options that make it easy to find one to fit any homeowner's needs. Whether you're looking for a large estate or a cozy condo, the options in Florida are plentiful.
Or you want to join a pickleball group or connect with new friends. There's something in your Florida community that will help you make the most of it.
With its rich culture, a plethora of options, and a wide range of homes, it's easy to see why Florida is an excellent choice for finding your home and community.
5. Recreation
If you have been looking for a reason to move to the sunshine state of Florida, look no further than recreation! With this professional auto transport, you can arrive in Florida and hit the ground running, no matter where you are coming from.
With miles of stunning beaches and hundreds of tourist attractions, adventure awaits. From serene surfing and paddle boarding to historic sites and theme parks, there are endless possibilities for outdoor recreation.
Prepare Your Move to Florida Today!
The Sunshine State is full of opportunities to live life to the fullest. From a vibrant culture to sunny days, Florida is the ideal place to move to. With a low cost of living, no state income tax, and access to beautiful beaches, there's no reason not to move to Florida.
Contact a top real estate agent today to get started on your journey.
If you found this information helpful, then check out our blog for more articles.