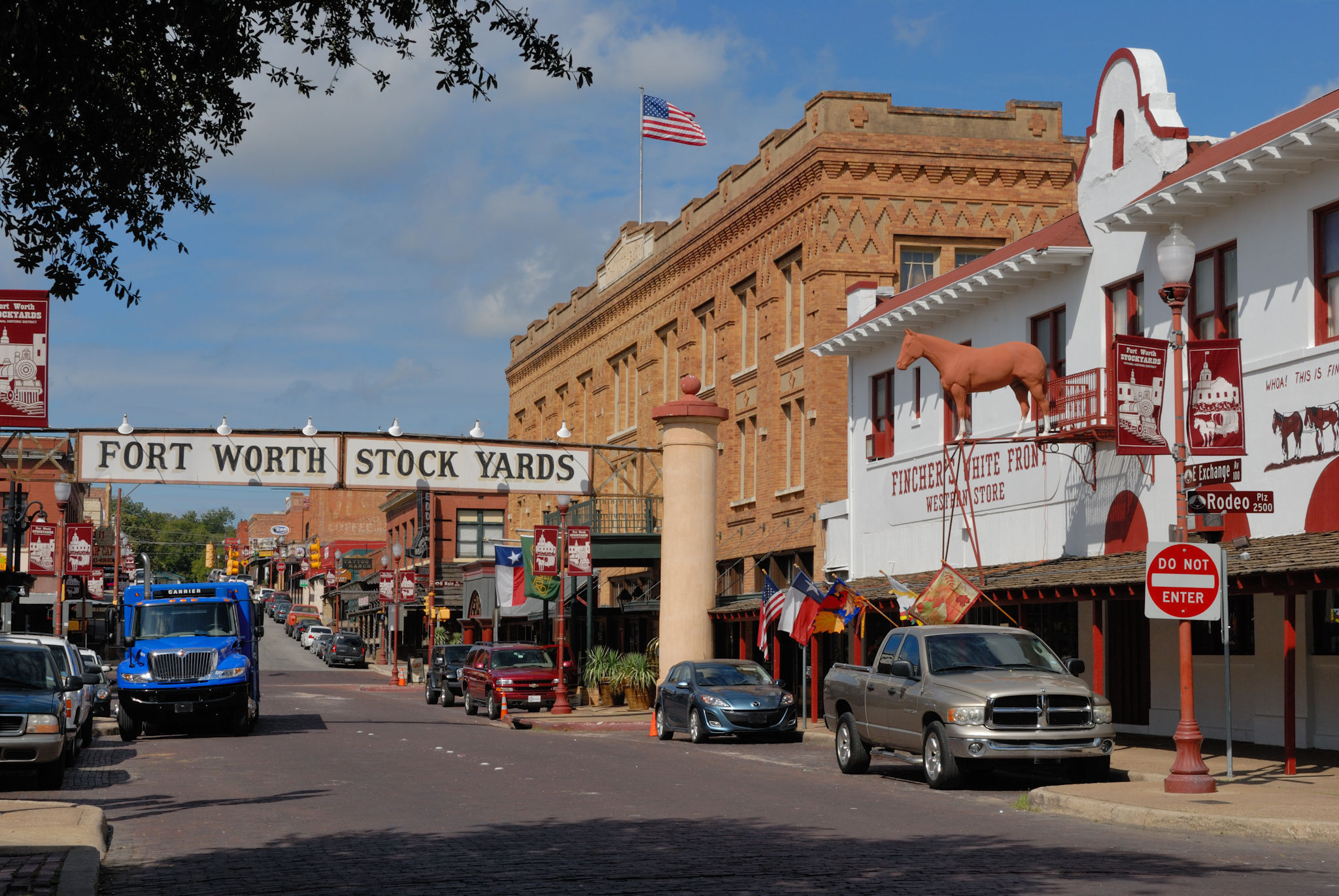 Wild West Vacation: Fort Worth, Texas
Texas is teeming with attractions with gorgeous landscapes, noteworthy historical landmarks, varied museums, immaculate metropolitan parks, suburban shopping havens, scrumptious BBQs, and more. But if you're looking for gun-toting outlaws, booze-fueled saloon brawls, or weathered prospectors hoping to strike it rich and want a taste of the old West, Fort Worth is the place for you. Texas' Fort Worth has deservedly earned the moniker "Cowtown" for more than 140 years. If you want to spend your vacation here and need a place to stay, browse through vacation rentals Fort Worth, TX, for a better experience. Now, let us rustle up and discover what you can do here in Fort Worth.
Fort Worth Stockyards
When visiting the Fort Worth Stockyards National Historic District, it is simple to picture life in the Wild West. Your stay in Fort Worth will be complete with rodeos, cattle drives, and singing cowgirls, thanks to preserving many architecture, traditions, and cultures from that period. Because of its Western heritage and lengthy history, the Fort Worth Stockyards National Historic District is well-known. Where else can you witness actual cowboys strolling down brick walks as they did in the Old West with a herd of Texas longhorns? Only in Fort Worth.
It's not surprising that this Texas area is called Cowtown. It's the ideal location to learn more about Fort Worth. You can only search elsewhere if you're looking for Western-themed stores, eateries, rodeos, cattle drives, saloons, or historical sites. They are all located in the Stockyards. East Exchange Avenue is where most of the activity occurs, but West Exchange Avenue should be considered. There is something extraordinary about visiting the Stockyards District that never gets old.
Fort Worth Botanic Garden
The Fort Worth Botanic Garden, located on Botanic Garden Boulevard, is an excellent option if you're seeking more vacation spots. It was established in 1934 and is the oldest garden in Texas. It is a vast area with over 2,500 distinct plant species dispersed among 21 themed gardens. The Japanese Garden spans seven acres and includes a Zen garden, three koi ponds, bridges, waterfalls, Japanese maples, pagodas, and even a teahouse. It is one of many people's favorite gardens.
The Oval Rose Garden, densely populated with hundreds of roses, and Rock Springs, full of ponds, herbs, and a little waterfall, are additional attractions. Visit the conservatory, another activity you may do while at the Botanic Garden. It has 10,000 square feet of space. It contains tropical floral species, including orchids and bromeliads. The Back Yard Vegetable Garden, which offers educational events and cultivates a variety of vegetables, is another place you should visit. The Botanic Garden has a restaurant but also provides several spots for picnics. The Japanese Garden and Conservatory do need a ticket. However, the majority of it is free to visit.
Billy Bob's Texas
The biggest honky-tonk in the entire globe is Billy Bob's Texas. The club spans almost three acres and features a Texas-sized dance floor, dozens of bar stations, a full restaurant serving up delectable favorites like BBQ, Chicken Fried Steak, hamburgers, and more, a late-night pizza kitchen, arcade games, a Wall of Fame with celebrity handprints, and a gift shop. Live bull riding is also featured every Friday and Saturday at the club. The goal at Billy Bob's Texas is to provide the best honky-tonk experience in the world while fostering enduring Texas memories. They achieve this by delivering the best live music every night and a genuine western setting for gathering with friends and family.
National Cowgirl Museum and Hall of Fame
One of the most remarkable things in Fort Worth is going to the National Cowgirl Museum and Hall of Fame, a piece of Texas that shouldn't be missed. The museum is devoted to cowgirls and women who have been a part of the scene since its inception, and it is housed in a stunning museum with ivory halls. It's intended to honor the women whose lives helped shape the West. This organization's original name was the National Cowgirl Hall of Fame and Western Historical Society, and it was established in Hereford in 1975 by a group of women. Due to public desire, the attraction was twice moved—once in 1993 and eventually to its current location in 2003.
Rodeos
Is a trip to Texas indeed a trip without going to a rodeo? These intriguing locations, which provide a variety of events and showcases both during the day and at night, are everywhere in Fort Worth. Consider the Stockyards Championship Rodeo, held every Friday and Saturday in the 3,418-seat Cowtown Coliseum. It offers thrilling performances for the audience by showcasing bronco riding, calf roping, barrel racing, and bull riding! Despite the raucous speakers, the competition is genuine, and the judges are qualified and experienced. As a result, this is more than just a tourist attraction.
Cowtown Coliseum was also the first indoor rodeo arena built in North America. You can talk to ranchers and learn about a cowboy's customs and way of life. Because of this, it is frequently cited as one of the best things to do in Fort Worth, Texas! The Fort Worth Stock Show and Rodeo should also be on your itinerary if you're in town in January or February. Locals attend parades, cattle shows, and horse riding competitions while decked up in stereotypically Western attire. The Texas cuisine offered at numerous food trucks and booths makes the event more flavorful and festive.