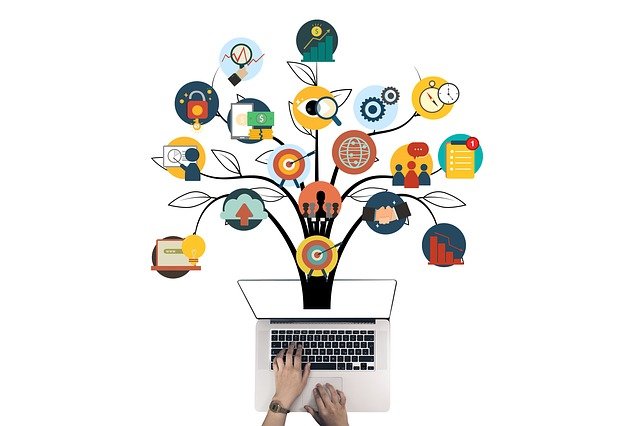 Why Brand Consultancy Is Important
You might have heard about branding and creative agencies but do you know what one can do for your company and why brand consultancy is important? Well, here we are going to take you through the many reasons why you might want to hire a consultant immediately. 
What is brand consultancy?
First, let's take a look at what a consultancy does. A brand consultancy is an expert in the field who works with companies helping them to define their brand, sharpen it and grow a reputation. A consultant will help your company to achieve its full potential. 
There are numerous roles of a brand consultant as the topic is diverse and they include:
Developing strategies;

Market analysis;

Uncovering insights;

Content marketing;

Boosting the design of a brand;

Auditing websites;

Researching keywords;

Much more.
Why your company needs brand consultancy:
So, how do you know that your company could benefit from brand consultation?
Well, if you thought that branding was just about designing a logo and adding it to your website and products, think again. If this is about as far as you got with your DIY branding then you seriously need to reconsider. Branding is about creating an identity for your business and standing out from the competition. 
You might need to consider brand consultancy if you are faced with any of the following:
The growth of your company has stagnated;

Your company isn't achieving its goals;

You want to reach out into a new market but don't know where to start;

Your company has gone through a merger or acquisition;

Your brand is starting to look outdated;

You want to introduce a brand new product line;

Your company website is failing to perform as well as it could.
Any of the above is a clear sign that your company would benefit greatly from hiring a brand consultant. 
A brand consultancy helps with:
Here are just a few of the many ways a brand consultant is important and how a consultancy can help to take your company forward.
Identifying your brand to make it stand out:
No two companies or brands are the same and you need to make yours stand out. By working alongside a brand consultant you can identify your brand to make it do just that. 
A consultant will help you to steer your brand in the right direction by identifying what you want the company to become and how it is seen in the eyes of others. This applies to not only customers and potential customers but also your peers and the competition. Your consultant can help you to devise a strategy to ensure you stand out above similar companies and make you shine. 
Find your weaknesses and your strengths:
Your company might be doing ok but is ok good enough when you could be outstanding? A branding agency brings a fresh perspective and sees things that perhaps you and your team have missed. 
They will determine your strengths and continue developing those strengths while at the same time working at digging out any weaknesses and showing you how to get rid of them and better your brand. 
Help you to understand your customers:
Do you know what your customers want or are you guessing and hoping? A Brand consultancy will help you to gain a better understanding of your customers ensuring you can meet their needs. 
Once you have gained a better understanding of your customers' needs and wants you will be better able to make marketing communications and branding campaigns so much more effective. 
Help you analyse your competition:
Branding consultancy is important in helping you to analyse your competition. Knowing your competition is key to getting ahead of them and this includes knowing all you can about their market intent, branding and online presence. 
With a brand consultant at your side, you can find what keywords are working for your competitors and then go on to outrank them for those keywords. You can discover the website structure of your competition to optimise search and more. 
Find out why your Google rankings are poor:
A consultancy can help you to find out why your Google rankings are not doing so well and help to improve them. 
Getting high ranks on Google search is essential as often people don't look past the first five to ten results on the first search page. 
A brand consultant will make a website audit to determine what is causing the issues with rankings on Google. This includes looking into factors such as:
Page optimisation on the website;

Conducting SEO;

Inserting the correct tags;

Optimising the metadata;

Tagging images;

Issues with the sitemap;

Issues with linking.
Improving content and marketing:
Your website is all about good content. It is the only way to get information across to customers and give them what they need. A good brand consultancy will help with determining the best type of content to keep your customers engaged. While written content plays a big part there are various other ways to engage.
Videos;

Infographics;

Podcasts;

Blog posts;

Social media marketing;

Email marketing.
A consultant can help to turn your website around by improving your content and marketing strategy. This all helps in obtaining those all-important Google search engine rankings and keeps customers happy and informed, leading to more sales. 
In summary:
Brand consultancy is important whether you are just starting with your small business or you have been going for a while but things could be better and you want to rebrand. 
Ikon is a brand consultant and creative agency that is tailored to your needs. We offer a bespoke service with teams able to expand to suit every project. We make it simple for you as an experienced creative is on hand to provide guidance and advice with every step of the way. 
We have a personal approach that has helped us to build up a great reputation. You can be assured that we treat every business individually; with us, you are not just another name on your client list.