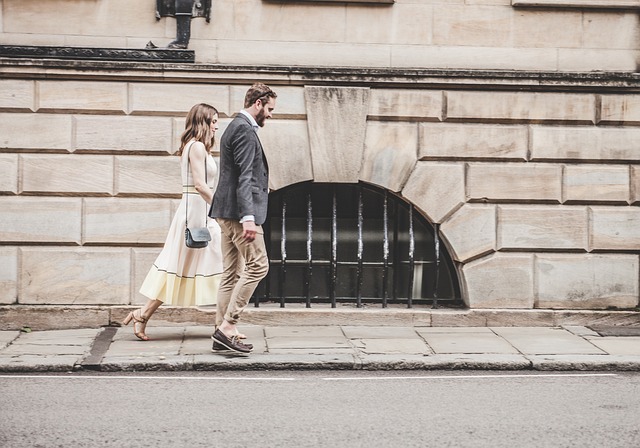 Formal Dresses Secrets Revealed
The formal season is here again. From birthdays, reunions and graduations to prom, homecoming, weddings and more, you must have a lot of invites piling up. Formal dresses are never easy to pick and style as you always have the risk of either overdoing them or underdressing and ending up looking dull and boring. While formal dresses can be pretty hard to decide and choose, they are also the best kind of dresses to make a statement and be a showstopper at any event. It's time to ditch the staple wedding dress you've been wearing to every other formal event and delve into the adventurous process of experimenting and trying a variety of formal dresses available in varied shapes, sizes, lengths and styles at nowhere else but Hello Molly.
Here's how you can know the secret to effortlessly choosing the perfect formal dress for every high-end and official event in your life:
Occasion
The kind of formal occasion you're attending is the most crucial factor to keep in mind when looking for formal dresses. While black-tie parties and red-carpet events generally require more modest and floor-length gowns, semi-formal or less formal events like night outs or cocktail parties can have short or mini-formal dresses. But when it comes to weddings, you need to be extra careful in choosing a formal dress that does not outshine the bride and follows the theme decided by the bride and the groom. Hello Molly has a variety of formal dresses according to a range of different occasions, from weddings and cocktails to prom and homecoming dresses and more.
Pick the Right Colour
Choosing the right colour when deciding on a formal dress is extremely crucial to making or breaking your entire look. The colour you choose for your formal dress is more than just a matter of personal preference. It should go well with your skin tone as well as the time of the day you're attending the event. While warm and darker colours look best at nighttime events, go for more lively, bright and colourful formal dresses if you're attending a formal event in the daytime. Everything from your skin tone and hair colour to the event's theme are very important elements to be kept in mind while deciding on a formal dress.
Length
Your comfort and the formality of the occasion are two important factors when choosing the right length for your formal dresses. Black-tie events and glamorous galas ask for long gowns such as floor-length or ball gown styles. Some floor-length gowns at Hello Molly that can make you look elegant yet sensational are the 'Hello Molly Crystal Hear Maxi Dress', 'Hello Molly Know My Worth Maxi Dress', etc. On the other hand, less formal events like cocktails or unofficial work parties can be attended in mini formal dresses like the 'Hello Molly Luxe Arrival Satin Mini Dress' or the 'Hello Molly Constantly Glam Dress Metallic Black'. 
Size
Gone are the days when you had to fit into the standard size of formal dresses available at stores and follow the 'one size fits all' rule. Different women have different silhouettes and measurements, as do the formal dresses at Hello Molly. Choosing the right size for your body is very important while hunting for formal dresses as the dress shouldn't just fit you but rather should be able to accentuate your best features and highlight your unique characteristics in the best way possible. At Hello Molly, you find formal dresses in a variety of shapes to match the varied types of silhouettes of women's bodies. Practically every dress at Hello Molly has measurement options ranging from the smallest (XS) to the biggest sizes(XXL).
Trends
While formal events can be boring at times, your formal dresses don't have to be. Trends in the fashion industry are never stable and keep changing in the blink of an eye. While a classic and statement look is good and all, it's time you ditch the traditional solid formal dresses that say nothing about your style and character. It is time you try to experiment with new looks in the market and present your best self that doesn't just match with the theme of the event but also the ongoing trends. Hello Molly has a variety of formal dresses options for you if you want to wear a formal dress that is up-to-date yet classy by choosing from a variety of trendy options like animal prints, knitted, floral, flowy, bodycon, A-line, lace and much more.
So, now you know the secret to choosing the perfect formal dress, be it any occasion you have to attend or any style you like. From a huge myriad of options of formal dresses, segregated into different categories of length, shape, colour, occasion and more, Hello Molly is the place to decide on the most perfect formal dress sans all the trouble.