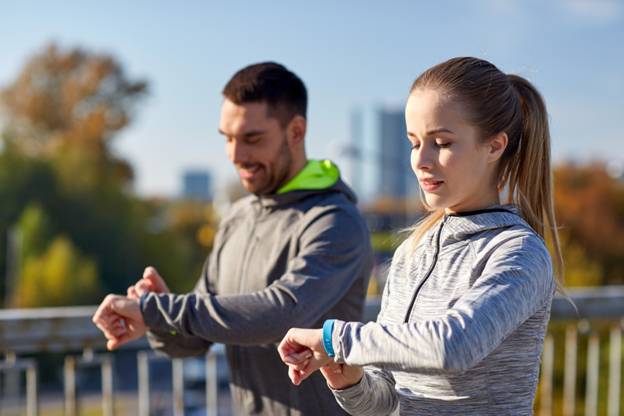 Fitbit Smartwatch: A Beginner's Guide to Getting Started
Are you interested in getting started with the Fitbit smartwatch?
If you are looking to begin your fitness journey and learn how to lose weight fast, this fitness watch can be a great addition to your life. While several smartwatches out there may look nice, this is the only one that can be tailored to your needs in the fitness world.
Want to learn everything you need to know to get started? Read this helpful guide to get familiar with Fitbit.
Pairing
Pairing your Fitbit smartwatch is simple and can be completed in a few easy steps. Firstly, ensure your Fitbit watch is charged and open the Fitbit app on your smartphone. Then, press the side button on the watch to go into pairing mode and select the device on the app.
A four-digit code should then appear on the smartwatch. Enter this into the app and follow the instructions given to complete the pairing process.
Restarting
Begin by connecting your device to either the charging cable or docking station. Next, you must press and hold the side button until you see the Fitbit logo appear on the screen. During this time, you will also see vibration and may hear a short sound.
Congratulations, your Fitbit smartwatch is now restarting!
After a few seconds, the Fitbit logo again appears on the screen, and then you're good to go. Sometimes restarting your Fitbit device helps to fix simple issues that can occur, like the poor performance of the devices or problems connecting to Bluetooth. Please refer to the user manual for extra tips if needed.
Resetting
If you would like to reset Fitbit, the process is quite straightforward. The first step is to connect your device to a PC or Mac through the provided USB charging cable. A Fitbit logo screen should appear on the device.
Next, ensure that the Fitbit Connect application installed on the computer is up to date. After that, launch the Fitbit Connect application on your computer and select "Set Up a Device." Select "Restore" and follow the on-screen instructions provided by the Fitbit Connect application.
Then click "Continue" when the reset process is finished. Your Fitbit smartwatch will now have been reset to its original factory settings. Be sure to delete all personal information you entered into the device before restoring Fitbit and connecting it to the internet.
Taking Care
In Fitbit care, it is important to keep it clean and store it in a safe place away from pets, children, and direct sunlight. If there is dirt or sweat on the Fitbit or its band, it is important to clean it with a soft cloth and non-abrasive cleanser. Also, be sure to avoid submerging or getting the Fitbit wet.
When the device is not in use, make sure it is charged and stored in one of the designated Fitbit cases to protect it from dust and other debris. Finally, make sure to download the latest version of Fitbit software to get the newest features and bug fixes.
Step Into the Future With the Fitbit Smartwatch
The Fitbit smartwatch is a fabulous device for tracking daily activity. With a little bit of research, you can easily equip yourself to get started and reap the rewards of a healthier lifestyle.
So what are you waiting for? Try it out. Find out why thousands of people have leaped using a Fitbit! #loveyourfitbit
If you found this helpful and want to read more great content, check out our latest blog posts now!