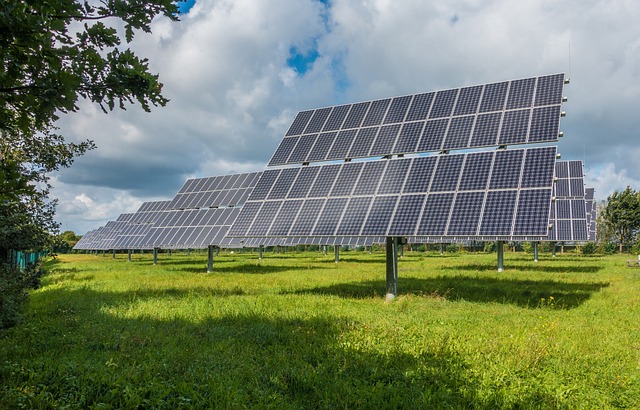 Bright Sun: Market A Solar Energy Company At A Real Estate Conference
The solar energy industry is booming. With the right marketing strategy, your solar energy company can reach new heights of success. Attending a real estate conference can be an excellent way to introduce your business to potential customers and partners. Here are three key steps to help you market your solar energy company at a real estate conference.
Benefits Of Solar Energy For Real Estate Investors
The real estate industry is increasingly recognizing the potential of solar energy and its ability to provide financial and environmental benefits. Solar technology can offer property owners significant savings on their electricity bills, increased property values, and a hedge against rising energy costs. Solar is an environmentally friendly source of power that can reduce carbon emissions and help property owners meet their sustainability goals.
When marketing solar solutions at a real estate conference, it's important to emphasize these advantages in order to gain interest from potential investors. Businesses should focus on the financial savings that come with investing in solar technology, as well as the long-term appreciation of a property due to its sustainable features. It's important to showcase examples of successful projects that have utilized solar technology in order to demonstrate what is possible with this type of investment.
For businesses looking to market their solar solutions at a real estate conference, it's essential to make sure they are able to effectively communicate the benefits of using this clean energy source.
Strategies To Reach Attendees
To ensure maximum visibility at a real estate conference, companies should consider a variety of strategies to reach attendees. These include joining forces with other solar energy companies to host a booth or sponsoring the event itself. Doing so will draw attention to the company, as well as provide an opportunity for networking and making connections. Companies can also use digital marketing tactics such as paid advertising or social media posts to reach potential customers before, during, and after the conference.
Using promotional products is a great way to garner attention for your solar energy company. Consider offering branded pens, notebooks, pencils, and peel-and-stick calendars, all of which can be customized with your company logo and contact information. This will help spread the word about your business and build brand visibility. Plus, these products are cost-effective and often used for a long time, which will ensure your brand is remembered.
It may also be beneficial for businesses to partner with relevant influencers or industry experts who can help spread the word about their products or services. Companies could offer exclusive discounts or incentives for those who attend the conference and sign up for their services on-site. This will not only create more sales opportunities but also add value for potential customers by providing them with additional incentives to do business with the company.
Booth Design
Having a strong booth presence is essential for making an impression at a real estate conference. Companies should aim to create a visually appealing and interactive environment that will draw attention and encourage people to stop and engage with their products or services. This can be done by finding ways to make the booth stand out, such as using bright colors, attractive signage, and eye-catching displays. Additionally, businesses should consider incorporating fun activities into their booth design such as games or giveaways to incentivize attendees to learn more about the company.
To ensure that potential customers have all the information they need when visiting the booth, companies should provide resources like brochures, pamphlets, or sign-up forms that explain what makes their solar energy solutions unique. Additionally, having knowledgeable staff on hand who can answer questions and provide demonstrations is key to helping visitors understand how the company's services can benefit them.
Networking Opportunities
Networking is another important component of successful marketing at a real estate conference. Companies should look for opportunities to connect and build relationships with attendees, such as attending industry-related events or scheduling one-on-one meetings with potential customers. Doing so will help businesses learn more about the needs of their target audience and allow them to better tailor their solar energy solutions to meet those needs.
Companies should look for ways to collaborate with other organizations or individuals who may be interested in their products or services. This could include sponsoring events, partnering with influencers on social media campaigns, or forming strategic alliances that can provide mutual benefits.
Follow-Up Strategies
Once companies have taken advantage of networking opportunities at the real estate conference, it's important to follow up with those contacts. Following up is a great way to keep the conversation going and further demonstrate why the company's solar energy solutions are the best fit for their needs.
One effective follow-up strategy is to send personalized emails shortly after making a connection. Emailing potential customers allows companies to remind them of who they are and what services or products they offer. Emails can be used to provide additional information about the company and its offerings, as well as answer any questions or address any concerns that may have come up during conversations.
Another strategy is to stay in touch through social media platforms such as LinkedIn or Twitter. Companies should look for ways to connect with potential customers on these platforms and interact with their posts in order to keep their business top of mind. This approach can also be used to introduce new products, share success stories, or even promote upcoming events related to solar energy solutions that potential customers may be interested in attending.
With these strategies in mind, solar energy companies can effectively market their services at real estate conferences and increase their customer base.