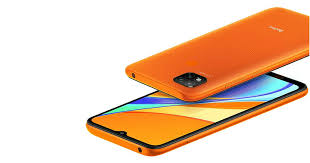 5 Best Xiaomi Phones Under Rs. 30,000 in Pakistan [2023]
Xiaomi is a highly popular smartphone brand in Pakistan, renowned for its diverse range of devices with varying features and prices.
If you're in search of an exceptional Xiaomi phone that fits your budget, you're in luck. In this article, we'll present you with the top 5 Xiaomi smartphones under Rs. 30,000 available in Pakistan for 2023.
So, without wasting any more time, let's delve into the list of amazing budget-friendly Xiaomi smartphones and discover your ideal match!
#1: Xiaomi Redmi 9C
Power and Versatility in One Package
Let's face it – we all want a smartphone with plenty of features to keep up with our busy lifestyles without emptying our wallets. Introducing the Xiaomi Redmi 9, a true powerhouse that delivers exceptional performance and versatility without breaking the bank.
Even though the Xiaomi Redmi 9C Price in Pakistan is below 30,000, it boasts a MediaTek Helio G80 processor, delivering smooth multitasking and seamless gaming experiences. And let me tell you about that display! A dazzling 6.53-inch IPS LCD screen that brings your photos and videos to life with vivid colors and sharp details that will leave you speechless.
Additionally, the Redmi 9 is equipped with an AI quad-camera system comprising a 13MP primary lens, enabling you to capture breathtaking photos and create long-lasting memories.. This device also packs a mighty 5,000mAh battery, giving you all-day power to conquer your tasks and entertainment cravings.
#2: Xiaomi Redmi Note 8
A True All-Rounder
Imagine a smartphone that seamlessly combines outstanding performance, a mesmerizing display, and a camera that captures memories with unparalleled precision. Sounds like a dream, doesn't it? Well, hold on tight because the Xiaomi Redmi Note 8 is here to make your dreams come true!
This beauty is powered by a MediaTek Helio G85 chipset, ensuring smooth multitasking and gaming galore. And let's talk about that display – a vibrant 6.3-inch Full HD+ screen that will leave you mesmerized regardless of what you're watching.
But that's not all! The Redmi Note 8 features a remarkable quad-camera setup, highlighted by a stunning 48MP primary lens that ensures every detail of your adventures is captured. Oh, and did we forget to mention the 13MP front camera for capturing epic selfies? 
On top of that a 4,000mAh long-lasting battery life and ample storage, this all-rounder will keep you entertained and connected throughout the day!
#3: Xiaomi Redmi 9T
Exceptional Battery Life and Photography
It's time for all photography enthusiasts and battery warriors! The Xiaomi Redmi 9T will take your smartphone experience to new heights. Powered by a Qualcomm Snapdragon 662 chip, this device ensures smooth performance and effortless multitasking, so you can unleash your creative genius without any hiccups.
With its large 6.53-inch IPS LCD, vivid colors and sharp details make every visual an experience. The Redmi 9T also sports a quad-camera setup, led by a remarkable 48MP primary lens, ready to capture stunning photos with breathtaking clarity and detail. And on top of that, there's a huge 6,000mAh battery that keeps you going for days on a single charge.
#4: Xiaomi Poco M3
Unmatched Value for Money
If you're on a tight budget but unwilling to compromise on performance and features, the Xiaomi Poco M3 is the perfect companion. This budget-friendly beauty is powered with a Qualcomm Snapdragon processor, ensuring smooth sailing through your daily tasks and delivering a gaming experience like no other.
But wait, there's more! The Poco M3 has an impressive 6.53-inch Full HD+ display that brings your content to life with vibrant colors and crisp details. Its triple-camera system features a 48MP primary lens that lets you snap stunning photos and videos, making your social media followers drool with envy.
Lastly, it boasts a massive 6,000mAh battery that ensures it stays powered throughout the day.
#5: Xiaomi Redmi A1+3
Affordable, Yet Powerful
The Xiaomi Redmi A1+3 is an upgraded variant of the Redmi A1, featuring additional RAM and a fingerprint sensor.
The first thing that catches the user's attention is its sleek and compact design. With a comfortable 6.5-inch display, this phone fits snugly in your hand and offers a delightful viewing experience. Powered by a MediaTek Helio A22 processor, it enables seamless app switching, gaming, and web browsing without any lag.
When it comes to photography, the Redmi A1+3 won't disappoint. It features an 8 MP dual-camera setup and a 5 MP selfie camera that lets you capture more creative shots. It also has a large 5000mAh battery, so if you are hunting for an affordable but powerful smartphone, the Xiaomi Redmi A1+3 might be the perfect choice.
Closing Remarks
Xiaomi has a lot of options for budget-conscious buyers, but we've selected the 5 best Xiaomi phones under Rs. 30,000 in Pakistan for 2023. 
So, if you're considering purchasing one, be sure to visit Savyour, the ultimate marketplace offering your favorite Xiaomi phones at the best prices, along with fantastic cashback and discounts.