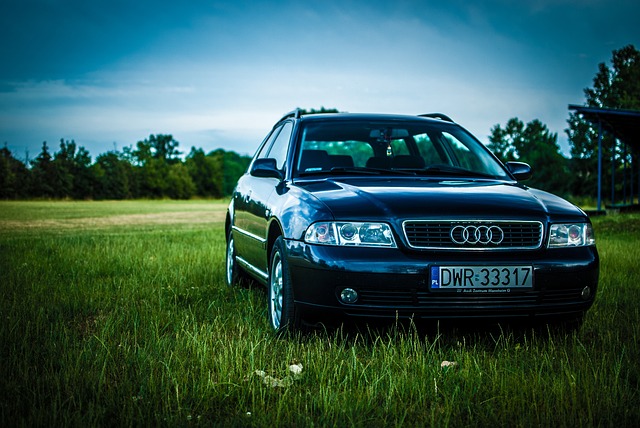 What to Bring When Buying a Used Car: The Complete Guide
Buying a used vehicle is an amazing and convenient experience. You get a solid car from an approved manufacturer without breaking the bank. However, you'll need to make sure that you're getting a vehicle that is safe.
The best way to know if you're about to buy a lemon is to do your homework. That includes understanding which items you're going to need when you buy a used car.
Understanding the basic items to bring when you buy a used car will make the entire buying experience smoother. We're here to help. Here's what to bring when buying a used car.
Loan Pre-approval Application
Having a pre-approval loan application when buying a used car is essential. Not only does it help you secure financing if you need it, but it also allows you to determine your budget and make sure you get the best deal possible when purchasing a vehicle.
It also gives you an edge when negotiating the price of the car since the seller knows you already have the finances needed to buy it. When coming to the dealership, bring your most recent copies of your credit reports, paycheck stubs, tax return documents, and bank statements.
All of these car documents will be needed to complete the loan preapproval application. Furthermore, it is important to bring a photo ID as it may be necessary to prove who you are and your identity.
Proof of Income
Proof of income is a crucial document you should bring when you're buying cars for sale This document is key to helping you get approved for a car loan, as lenders need to see proof of your capacity to make the payments on time and afford the car.
This document also indicates your level of financial responsibility and lets the seller or lender know that you know what you're doing. You should bring a pay stub from the past 30 days, a W-2 form, and other documents to prove your income such as tax returns, bank statements, and any invoice for the car loan.
Proof of Car Insurance Coverage
Proof of car insurance coverage is an important document to bring when purchasing a used car. This document proves that the buyer has car insurance that covers any potential damage that might occur during the transaction.
Without proof of car insurance coverage, the seller may be hesitant to make the sale, as they have no way to ensure that the buyer has the means to pay should something happen. Knowing this, it is important to bring a copy of the car insurance with you when shopping for a used vehicle.
This document will be required to complete the sale, and help the seller feel secure in knowing they are helping a responsible driver. The buyer should also be aware of any state laws or regulations that may be in effect regarding car insurance coverage. 
Proof of Identity
When purchasing a used car, it is important to bring a proof of identity. This could be a driver's license, passport, or other government-issued form of identification. It is important to verify identity when purchasing a vehicle to ensure that you are indeed who you say you are and that you are authorized to purchase the car and transfer any necessary title documents.
In some states, a proof of identity may be required as part of the notarization of the title transfer papers. Additionally, when applying for financing on a used vehicle, a proof of identity is required for lender verification. Make sure to bring your proof of identity when purchasing a used car and you will be well prepared for any eventualities.
Proof of Residence
When buying a used car, it is essential to bring proof of residence to ensure the process runs as smoothly as possible. An accepted form of proof of residence includes a recent utility or credit card bill with the buyer's name and address on it, a rental or mortgage agreement, or a driver's license with the corresponding information.
Such documents should be current, within the last 6-12 months, and include the buyer's name, current address, and a clear photo for identification purposes.
Having proof of residence on hand signals to the seller that the buyer is serious and adds an extra measure of safety and security throughout the process. It streamlines the process by confirming the buyer's ability to purchase the car with reliability.
Trade-in Paperwork
When buying a used car, trading in an old vehicle can be beneficial. Before heading to Ford Dealership in Brattleboro, VT, it's important to have all of the necessary paperwork for the trade-in transaction. This includes the title and registration for the old car, a valid driver's license, any service records for the vehicle, and any warranties or receipts for recent repairs.
These items prove the condition of the car, provide ownership details, establish the trading price, and make the process more efficient. It is also important to bring receipts for routine maintenance, recent inspections, and any upgrades that were made.
This information can help to accurately determine the value of the trade-in. By having all the paperwork ready, the used car buying process can be made easier and as stress-free as possible.
Bank Account Information
Doing so will allow the seller to process the car's purchase faster and smoother and make it easier for you to complete the transaction. Bank account information includes bank statements, proof of deposits or other identification that verifies that you have the funds to pay for the car.
It's also a good idea to bring a check if you plan to pay with a check. To prepare yourself, it's a good idea to contact your bank ahead of time to make sure your account is in good standing and to ask any questions you may have about the purchase. 
Know What to Bring When Buying a Used Car
When buying a used car, the final step is to do your due diligence and make sure the car meets all of your requirements. Through research and patience, you can make an informed decision that will serve you for many years to come.
Following this guide will ensure you know what to bring when buying a used car. Get started today and find your perfect used car!
Visit our main blog for more!