What are the advantages of using a beard trimmer with titanium blade
Beard trimmers have become an essential grooming device for men who like to maintain a well-groomed look. They come in various types and designs, with different features and accessories. One of the key components that determine the quality and effectiveness of a beard trimmer is the blade. In recent years, titanium blades have gained popularity as they offer several benefits over other types of blades. In this blog, we will explore the advantages of using a beard trimmer for men with titanium blades.
Durability –

Titanium is a highly durable material that is resistant to corrosion and wear. This means that beard trimmers with titanium blades are built to last longer and will not become dull or corroded over time. They can handle frequent use without losing their sharpness, making them a cost-effective choice. The

VEGA Power Series P-3 Beard Trimmer comes with, ultra-sharp titanium blades and stylish digital display for smooth finish and 160 Minutes Operation Time for longer use with one complete charge. A great choice for the one who loves to style their beard more often.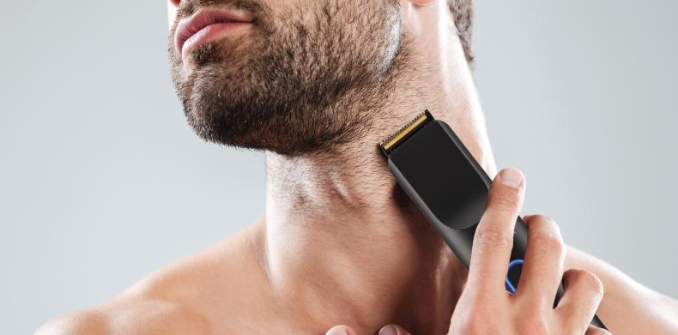 Precision –

Titanium blades are incredibly sharp and precise, making them ideal for trimming and shaping facial hair. They can cut through thick and coarse hair without tugging or pulling, providing a smooth and clean cut. This ensures that the trimming process is comfortable and fast, without any discomfort or irritation like the

VEGA SmartOne Series – S1 Beard Trimmer with skin-friendly titanium blades, Digital Display, 2 comb attachments and 40 length settings for safe and precise trimming. The cord and cordless usage options make the trimmer an absolute treat. The beard trimmer comes with 3-speed modes and a smart memory function that remembers the last used speed mode.
Efficiency –

Due to their sharpness and precision, titanium blades are more efficient than other types of blades. They can cut through hair with fewer passes, which saves time and reduces the risk of skin irritation. Additionally, they require less maintenance and cleaning, which makes them more convenient to use. Additionally,

VEGA SmartOne Series – S2 Beard Trimmer is extensively crafted with Smart Memory Function that remembers your last used speed mode, the trimmer comes with 3 unique speed Modes – Eco, Pro, and Max to provide a customized, comfortable trimming experience with precision.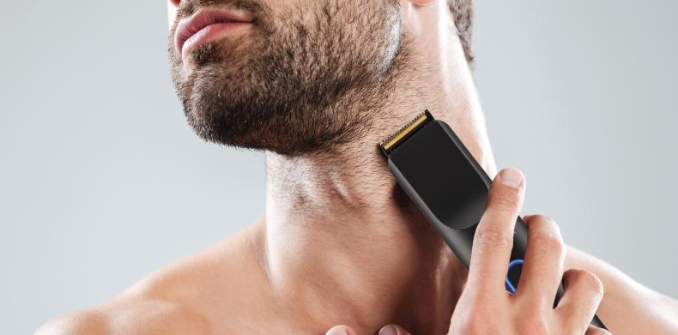 Comfort –

Trimming a beard or mustache can be a daunting task, especially if you have sensitive skin. Using a

beard trimmer

with titanium blades can help to reduce the risk of skin irritation and discomfort. The sharpness of the blades ensures that they glide smoothly over the skin, without causing any cuts, nicks or razor burn. This is best for people who opt for fast grooming yet with precision and care.

Versatility – Titanium blades can be used for various purposes, including trimming, shaping, and edging. They are versatile and can be used to create different beard styles and lengths as mentioned above for

Vega S1 trimmer

and the likes of it. This makes them an ideal choice for men who like to experiment with their bread styles. Now get your favorite breados at home with spending a hefty at the salon. Whether it's a date night, or a professional meet up, you know you can have your look ready right at home.
In conclusion, using a beard trimmer with titanium blades has several benefits. You can always choose from the wide range of Vega trimmers. They are durable, precise, efficient, comfortable, and versatile, making them an ideal choice for anyone looking to maintain a well-groomed appearance. When choosing a beard trimmer, it's important to consider the quality and features of the blade to ensure that you get the best results.