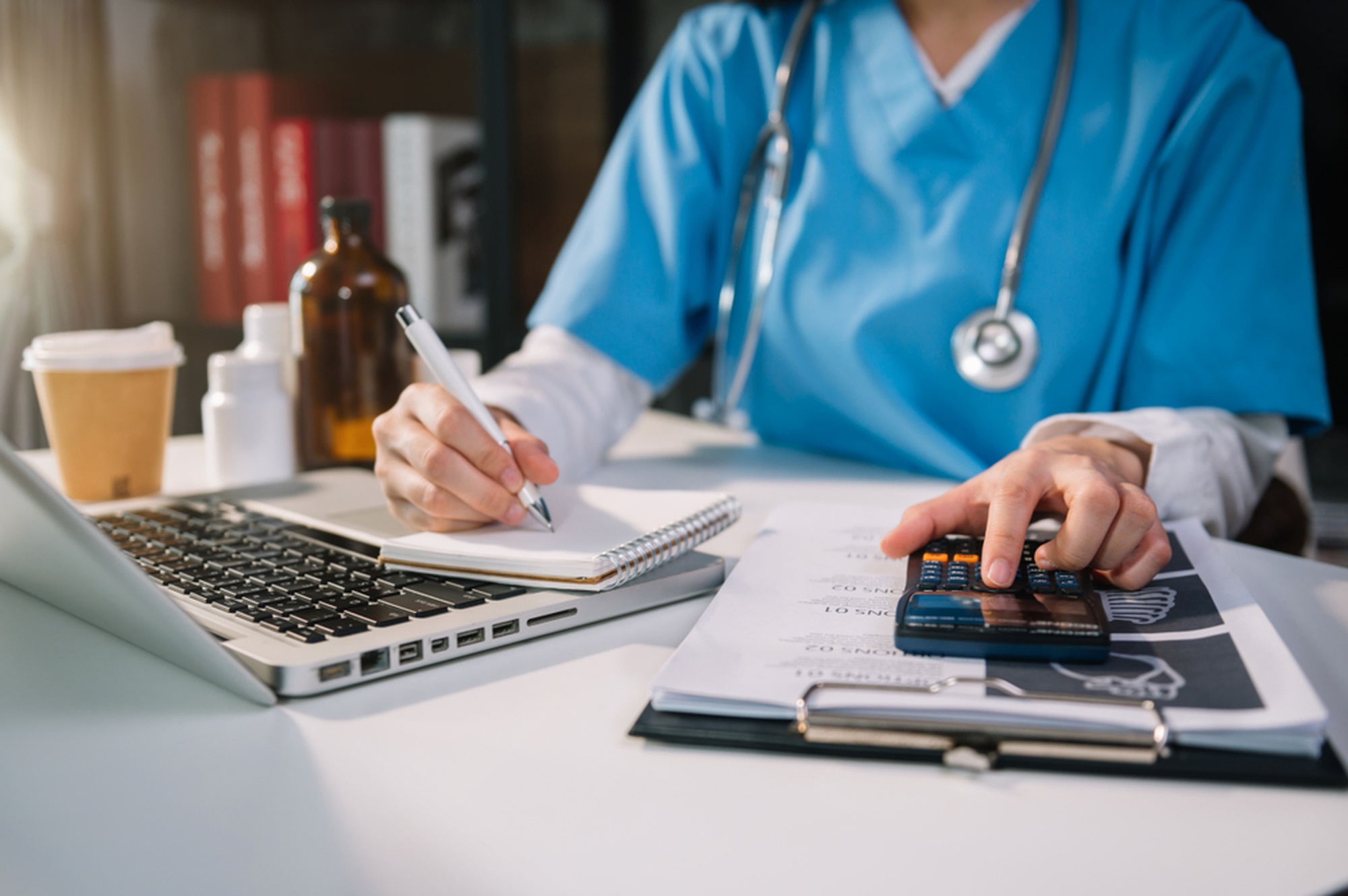 Tips to Enhance Ophthalmology Medical Billing Services
Every practice, including the ophthalmology practice, needs to submit clean claims to get paid in a timely manner. This is because only then can practice afloat. If you know even a little about ophthalmology billing, you would know that Submitting claims and getting paid in time is not a walk in the park for an ophthalmology practice. There are many challenges in ophthalmology billing that most other specialties don't have to face. It is because, in ophthalmology billing, there are many opportunities for missteps, and even a tiny error can impact your revenue. If you do not want the revenue of your ophthalmology practice to crawl or land in the crosshairs of auditors, try outsourcing ophthalmology medical billing services from UControl Billing. In addition, in this article, we will share some tips that will help you to improve your ophthalmology billing.
Why is Ophthalmology Billing Difficult and Different?
There are many factors involved in the process of ophthalmology billing. This includes dividing funds among the facility, the provider, and anesthesia and co-managing or handling diagnosis codes with two sets. Other than that, many other factors confuse or lead to rejections of claims.
Even if you handle your ophthalmology billing in-house or may outsource medical billing and medical coding services, the initial step of the billing process deal with the healthcare provider. It is vital to ensure that your medical staff is comfortable with all the measures included. Before giving you the tips that will help you get paid faster, reduce rejections, and get an efficient billing system, let us talk about the common problem in the medical billing of optometry!
Common Problems in Ophthalmology Medical Billing
It is difficult to find as well as retain a good RCM staff.
It is difficult to get answers from reports and other data.
The staff deals with exhausted claims with non-actionable activities.
There is a lack of transparency in the billing staff's productivity, performance, and effectiveness.
There is high staff turnover and limited resources that may result in reimbursement delays.
How to improve ophthalmology billing?
Get to know your payers!
The commercial and the Medicare payers have different coverage plans and guidelines for ophthalmology billing. The MACs of individuals will vary even in Medicare. The way of coding, as well as the documentation needed, may vary from payer to payer. If you want to submit clean claims, getting familiar with the payer's guidelines each time is important.
For instance, if you want to get paid from Medicare, you should know that they need the biller to bill bilateral claims. They want you to list the procedure code once on the claim and append modifier 50. If you were to deal with other payers, they would ask you to list the procedure code on one line along with modifier LT and then on the next line with modifier RT. To get this done correctly, outsource medical coding services or create a payer matrix of commonly billed codes in order to help your coders and billers.
Select the Eye Codes and E&M Codes accurately
It is an important skill for an ophthalmology biller and coder to differentiate between using one type of code over another. Although the Eye Codes and E&M Codes have similar general principles, a few factors make them different. For instance, all payers have standard documentation requirements for E&M codes, yet for the eye codes, these documentation needs vary by state and payer. Further E&M codes have o frequency edits, whereas eye codes like 92014 have to be billed once a year. Therefore, it is important to go through your patient's history before utilizing the code.
Eye codes apply to various medical conditions depending on the payer, whereas E&M codes only apply to severe conditions and systemic diseases. Many other factors differentiate the two codes. In order to decide the usage of the code, follow the guide for ophthalmology billing published by the American Academy of Ophthalmology.
Out-of-Network Billing
Many times the providers result in an out-of-network situation. This is where an ophthalmology practice might require outsourcing medical billing services from third parties. With the help of the expertise of a medical billing company, a practice can avoid the risks of delayed or denied payments as well as the violations of fraud and laws. Here are some of the best practices for out-of-network billing:
Stay transparent about the out-of-network status of the practice.
Keep the charge payment on the claims similar to the patient payment.
Avoid waiving patient co-pays as well as other payments that are out-of-pocket.
In order to avoid balance billing, provide patients with the estimation of payments.
Make Easy and Clear Patient Statements
It is very important to create easy and clear patient statements for ophthalmology and other specialties. It has been observed that medical billing statements are usually confusing because they are filled with medical jargon and codes. This sometimes leads the patient to procrastinate or push the statement off, resulting in delayed payments for the practice. In order to avoid such situations:
Try to explain the services in simpler words.
Use more understandable jargon.
You can also explain the procedures performed and services as well as the costs that are due on them.
In addition, try using a layout that has white space. This is because white space increases the reader's ability to comprehend and focus on the important text.
Creating an easy-to-read billing statement is simple, yet it can increase patients' satisfaction.
Accurate Billing for Diagnostic Testing
It is a fact that when it comes to ophthalmology billing for diagnostic tests, the auditors stay alerted and strictly check it. This is why every practice should attentively use the right modifiers and codes, follow the necessary guidelines, and ensure that the document matches the services provided. Here are the areas that require more attention:
Check and ensure that the documentation supports medical necessities.
As the visual field testing is part of general ophthalmology services, try not to document this testing with 92081-92083 codes. It is important not to do so because it is considered up-coding.
When it comes to professional components, they are considered unilateral, so each eye requires separate calculations before the surgery is performed.
Ophthalmology clinical testing should be reported once on a claim, even if the testing was performed on one or both eyes.
It is important to understand the use of technical components for modifiers to bill the A-scan component once for both eyes as it is considered bilateral.
Let us wrap it up!
We hope that you have got all the needed information for ophthalmology billing. As we have mentioned earlier, ophthalmology coding is a very complex and sophisticated process, so it can be challenging for the in-house medical staff to manage it while keeping up with the workload. This is why one should consider outsourcing medical billing services from companies that can solve this problem with the best resources and expert medical coders and billers. UControl Billing is a medical billing company that provides the best medical coding services for numerous specialties. Their medical coders and biller have the expertise and experience to handle all sorts of billing and coding services. If you are looking for the best medical and coder, visit their website!