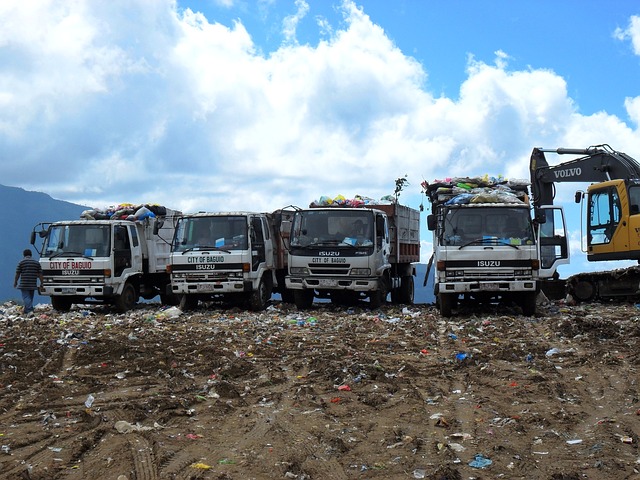 The Important Steps to Starting a Dump Truck Business
Are you interested in ditch digging, excavation, or construction? Have you always desired to run a truck?
If you're considering starting a dump truck business, there's a lot that goes into it. From figuring out your plan to finding the right vehicles, it can be overwhelming.
More often than not, business failure stems from a lack of planning. To ensure a successful endeavor, you must prepare and research appropriately. Not only will it prevent waste, but it will also help you succeed.
Fortunately, you've come to the right place. Here are the important steps to starting a dump truck business.
Construct a Solid Business Plan
If you are starting a company it is essential to have a plan in order to have a clear idea of the goal, as well as how to achieve it. Your business plan should include a summary, business definition, market research, financial forecasts, and marketing strategies. Crafting a well-developed business plan can help ensure success in any dump truck business initiative.
Acquire Necessary Licenses and Insurance
Without proper licensing, your business may not be able to operate legally or at all. Your business may need to have a license, driver's license, and permit to use certain roads.
Insurance is key as it will provide protection for your business in the event of an accident or other incident. Consider both liability and insurance for dump truck in order to keep your business protected, employees included. Once you have obtained the necessary licenses and insurance, you'll be ready to start your business.
Establish Your Services
It is important to determine the services you will provide, such as commercial hauling, residential hauling, and landscaping services. Also, you need to determine whether you will specialize in heavy-duty hauls or lighter hauls. It is equally important to establish limits as to how far you are willing and able to travel.
Once you have established the services you will provide, you can already launch your business.
Find the Right Dump Trucks and Drivers
Determine the type of truck and the number of trucks needed. Consider the size, type of cargo, and haul capabilities needed to choose the best-suited truck for the company. Make sure that any truck purchased is reliable, safe, and well-maintained.
Find qualified drivers that are familiar with the dump trucks being purchased. Drivers should hold valid commercial operator's licenses, have basic truck maintenance skills, and have good driving records.
Market Your Business
Decide who your target market is and create marketing materials that are tailored to that demographic. Having a presence on social media will be important; create a website and profiles on popular networking sites.
If your budget allows, consider hiring a professional to help you with marketing plans and budgeting. Also, develop relationships with other businesses and offer promotional discounts to customers.
Things to Consider When Starting a Dump Truck Business
Starting a dump truck business can be challenging but is doable with the right startup tips. Be sure to do thorough research, secure necessary registrations and permits, and plan your pricing and marketing strategies. Also, equip your fleet with durable dump trucks and other necessary equipment.
Take action now to start your own dump truck business today!
Did you find this article helpful? Visit more of our blogs!