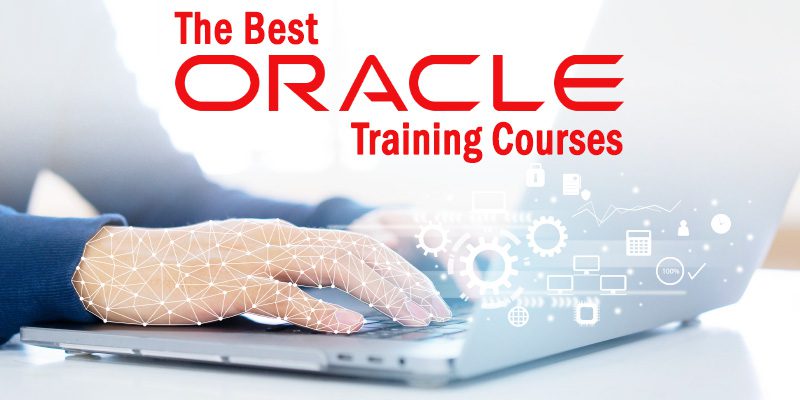 The Best Oracle Training Courses in 2022
If you wish to be a recognized IT specialist in your field of work, earning an Oracle Training Certification would be ideal for you.
There are better career advancement opportunities available for those who possess an Oracle certification. 
The oracle java certification and oracle cloud certification are offered for completion at various degrees of expertise.
An Overview of Oracle Certification Training Programmes
Global IT professionals regard Oracle certification as a highly sought-after credential. Your career will benefit rapidly from being a specialist in Oracle platforms. 
If you start as a professional, an oracle certification will provide you with a technical edge over your colleagues. 
Oracle is the most commonly used database platform for software applications. Its features include data integrity, flexibility, and more. 
To help you get started, listed below are the best Oracle training courses you can take:
1. Oracle Certification Courses by Koenig Solutions
The Oracle certification classes offered by Koenig Solutions include all six levels. In addition, you can actively participate in the training courses from the world's No. 2 and APAC's No. 1 Oracle certified associate.
Choose the right Oracle Certifications course among Associate, Junior Associate, Specialist, Expert, Master, and Professional levels. 
You will also learn about the following:
Certification course from an Oracle Accredited Education Centre that is well recognized

How to use the platform to tackle real-world challenges

The emerging trends in the world of technology
2. Database Administration for Junior DBA (Oracle DBA11g/12c) 
Oracle Database Administrator certification may be yours in six weeks if you take this oracle training course.
You will learn how to utilize Oracle DBA 11g and 12C in this training. In addition, you will learn about:
The basics of Oracle databases and how to get started with them

How do you keep an account of your clients and security?

Best practices for backing up and restoring your data?

Table partitioning, etc.
This training will require you to develop an Oracle project. 
3. PL/SQL by Example
Students interested in learning how to regulate SQL statements using PL should enroll in this course. Even with no background in PL/SQL, the course will help you become an expert in this language. 
The following topics will be covered as part of this program:
Creating PL/SQL statements

Writing code that is easy to understand and maintain

Dealing with runtime issues and mistakes

PL/SQL syntax and features

Oracle's PL/SQL packages

Designing and implementing triggers

Using collections to manage data, etc.
There are 16 sections in all, with 103 lectures and a substantial number of hands-on tasks. 
4. Oracle's SQL Developer
Opting for this OCA Certification course is one of the best ways to become an Oracle expert. It is ideal for those who have worked with Oracle before and want to expand their knowledge of its many features and capabilities.
By signing up for the course, you will learn about:
Initiating, creating, and disseminating engaging reports

Database features that will make your work more productive

Database mastery: insider's secrets and shortcuts

Customizing the SQL Developer, etc.
The course includes a total of 45 lectures, which are divided into seven parts. 
5. Oracle SQL Tuning Master class in 2021
SQL developers, data analysts, PL/SQL programmers, and Oracle BI developers are ardent supporters of this Oracle SQL Certification program.
This course teaches you about Oracle SQL tuning. It will enable you to fix any database performance issue that comes up. 
You will gain knowledge about the following subjects:
A variety of performance-tuning techniques

Streamlined schema development

Critical performance concerns 

SQL tuning terms and concepts

Quality improvement of the queries
There are 226 lectures in all, divided into 14 sections. 
Bottom line
When developing robust database systems for applications or software, Oracle is the ideal choice. Holding an Oracle certification is a good indication of your technical expertise. Enrolling in any of the programs mentioned above would be a good starting point. 
Register in an Oracle training program that matches your needs to become a well-recognized Oracle specialist. Take your course seriously and start to excel in your career. Take the course that suits you best.
Also Read: How to Get Start in Digital Marketing Course Gurgaon?