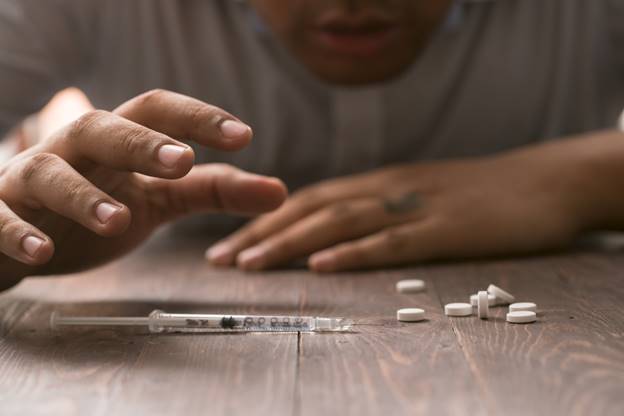 Talking Openly About the Stigma of Addiction
From January 2016 to June 2022, there were 32,632 drug-related fatalities in Canada. These numbers are staggering, and they are only getting worse with time.
The problem with drug addiction and other addictions are that addicts and their families don't feel comfortable talking about the issue for a variety of reasons. One of the main reasons is because of the stigma of addiction.
Find out why breaking the silence on addiction is so important and how you can begin the conversation effectively in your own family. Start the healing process today by reading these simple tips.
Understanding the Negative Connotations of Addiction
Addiction is a complex and difficult disorder to discuss, as it can cause a variety of repercussions for the person and their loved ones. The stigma surrounding addiction and its negative connotations can have a damaging effect on individuals and their families, both emotionally and financially.
It is important to understand the underlying reasons behind addiction and its negative connotations. Often, addiction and substance abuse are perceived as being caused by a lack of personal responsibility and moral failings.
The reality of addiction is far more complicated, with many contributing factors, including:
psychological
familial issues
peer relationships
medical influences
environmental influences
Rather than focusing on the stigma and negative perceptions, it is essential to explore the causes and consequences of addiction in order to understand and begin to address the problem.
Taking Steps Towards Fighting the Shame of Having an Addiction
Addicts often have to grapple with feelings of shame associated with their addiction. This shame can be overwhelming and can prevent them from reaching out and getting the help they need. To fight the embarrassment of having an addiction, one must first recognize the problem and accept it.
The next step is to talk to someone trustworthy to start online therapy, attend local support group meetings, and reach out for assistance. Understanding addiction and its consequences can be crucial in gaining insight and understanding. Doing positive activities and expressing gratitude can also be beneficial in finding positivity and optimism.
Finally, as a result of all the previous steps, one must be persistent in establishing healthier coping mechanisms, forming new relationships, and changing their outlook on life. These steps can help build a foundation to begin regaining control and forming healthy habits.
Helping Families Overcome the Stigmas Surrounding Their Loved Ones with an Addiction
Studies show that members of the family of someone who suffers from addiction feel ignored and ashamed to come forward and seek help for addiction recovery. Pragmatic, evidence-based initiatives such as public health campaigns, public awareness of addiction and its related stigmas, and legislative changes all have their part to play.
Creating an environment of reduced shame, open communication, and social acceptance is key to helping families cope with the stigma that addiction carries. Families need to remain unified and provide compassion, trust, undivided attention, and unconditional support.
Furthermore, families need to educate themselves on addiction in order to better recognize and manage it.
Break The Stigma of Addiction
The stigma of addiction is hard to break, but talking openly and honestly about it is a powerful way to break this cycle. It lifts the heavy burden that comes with it and moves everyone closer to justice, hope, and opportunity.
So take a step forward and speak up today, and start a dialogue that could lead to meaningful, lasting change.
Do you need more information about any other related topics? If so, be sure to check out our blog!