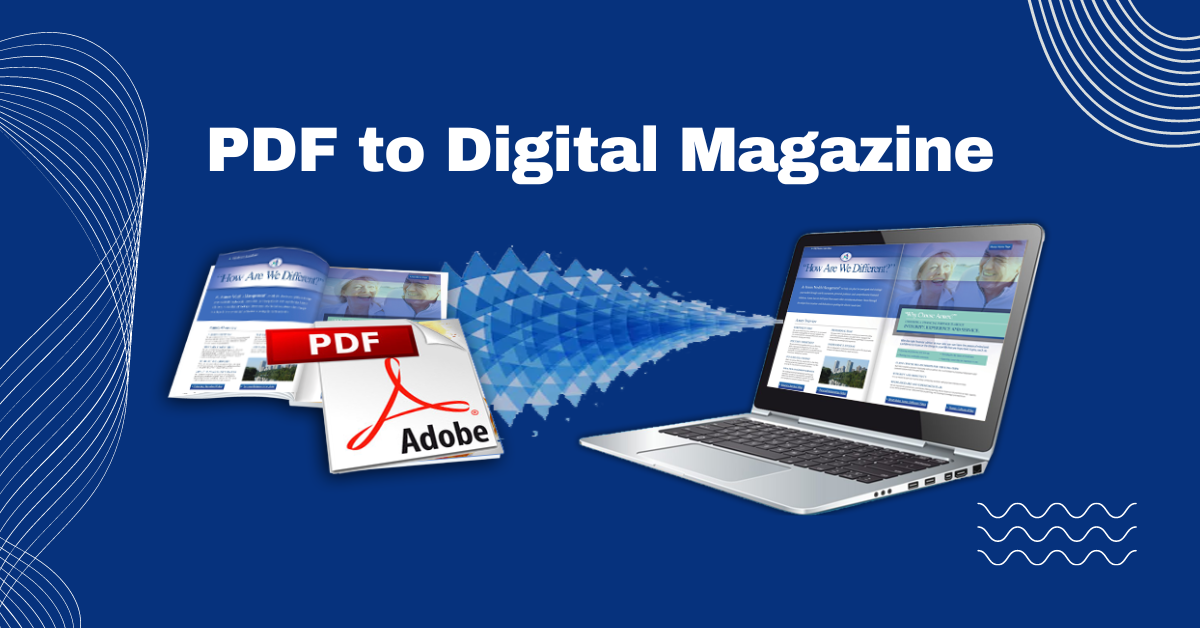 PDF to digital magazine: Do it easily with converter software
PDF to digital magazine converter software is a powerful tool that helps you convert PDF files into a digital magazine. This software can convert it into batches with high output quality and fast speed.
The converter software has been designed for professionals who want to create digital magazines from their favorite PDF files. This software offers you an easy way to convert a large number of PDF files into digital magazines without any loss of quality. The program allows you to create a digital magazine in HTML5 format.
The converter software supports batch processing so that you can convert multiple PDF files into digital magazines with just one click. It also supports resizing option which allows you to resize the output image according to your requirement. In addition, this program comes with several advanced features such as password protection, analytics, 3rd party tool integration feature, etc.
You can also add text, images or create links in your converted file using this powerful application. With this tool in hand, you can create professional digital magazines with ease!
What is PDF?
PDF stands for Portable Document Format. It is used for storing or transmitting documents in a compressed file format that preserves the formatting, text and graphics of the original document.
What is a digital magazine?
A digital magazine is an electronic version of a print publication that can be read on personal computers, smartphones and tablet devices like iPads. Digital magazines are usually provided in flipping book format so they can be easily read by readers.
The converter software has a user-friendly interface
The interface of the PDF to digital magazine converter software is simple and user-friendly. You can easily drag and drop the PDF files onto the program or use the "Add" button in order to add them manually. After loading, you can preview all of your PDFs before converting them into digital magazines. You can start converting your PDF files into digital magazines by clicking on the "Convert" button at any time. The process is fast and automatic and only consumes 2-3 minutes counting on the PDF file size.
Then you can customize the converted file as per the needs of your brand. You can insert a logo, choose a color palette, theme, background, and more.
What are the limitations of PDFs?
PDFs are a convenient way to share documents, but they have some limitations.
They can't be edited. A PDF document is essentially a snapshot of a document at a particular point in time, so it's impossible to modify the contents of the file.
You can't add comments or other annotations. If you want to give someone feedback on a document, you'll need to send them a copy of your response in another format (like Microsoft Word) instead of commenting directly on the PDF itself.
They're not searchable. You can search for text within many types of documents, but not within PDFs — which can make it difficult to find exactly what you're looking for if you have a large number of pages to sift through.
Final thoughts
PDF to digital magazine converter software is a program that can help you convert PDF files into online magazines. It supports converting PDF to popular HTML5 format for publishing on websites or mobile devices. With this tool, you can create a web page for each page in the PDF file and make them look like a real magazine.
The software program is the best way to make digital magazines with ease and without straining your wallet. You do not have to pay a huge sum to designers and developers. You can make and maintain your digital magazine for as low as $15 per month.