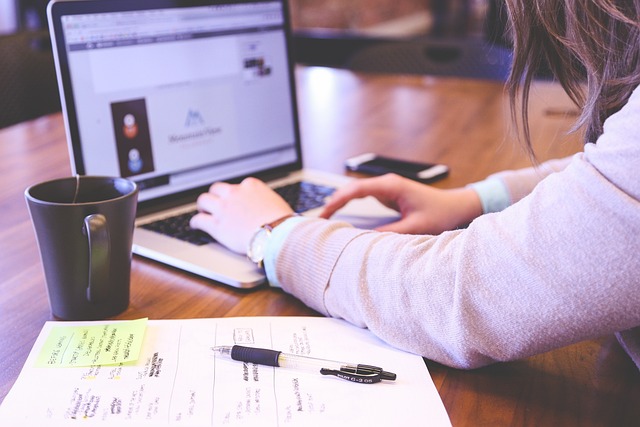 Marketing Strategies for Home-Based Businesses
Recent statistics reveal that 50% of businesses in the United States are home based businesses. Starting a business is exciting and challenging. There is no guarantee that you will be successful.
However, with approximately 15 million home-based businesses proudly doing business in the United States, becoming an entrepreneur is possible. For success, you need an excellent marketing strategy.
Keep reading for the top must-have marketing strategies for starting a home business.
Create a Web Presence
Customers will want to learn more about your small business from the Internet. It is important to have a website. You could even create a Facebook page, too, for your web presence.
Starting a business means you should offer a landing page, where customers can read about your product, solution or special offers. This is a great place to brand your business, which you will read about more later in this article.
Your home business, even if it is just you who is starting a business, has a mission, and vision, and stands for something. Customers want to get a feeling or sense about you.
Contact Information on the Web
Along with your web presence, you will want to include contact information, too. If a customer has a question, but cannot reach you, they will not feel comfortable doing business with you. While you want to include a phone number and email address, many times customers will look to see what location you are conducting business from.
You may be hesitant to include your home address. If you need a physical address for your small business, but you are too small to rent an office or warehouse, virtual address services are a perfect way to list a physical address.
Leveraging Social Media
As mentioned, you can have a website, and a Facebook page, but preferably, you should have both. A business Facebook page is the basis for beginning your social media marketing. However, you want to consider other popular social media platforms like YouTube, Instagram, Twitter, LinkedIn, 
Snapchat, Reddit, and TikTok.
The social media platform or platforms you choose to devote your attention to should match your demographics. Facebook bodes well for both men and women of all ages. Instagram is popular with people ages 18 to 29 years old.
Meanwhile, about half of college graduates and about half of the people making more than $75,000 annually use LinkedIn.
Statistics show one-quarter of TikTok users are under the age of twenty. Nearly 90% of adults in Saudi Arabia use TikTok, and the United States still has the largest audience, with over 135 million users. Further, 57% of TikTok users are female.
Content Is King
Just the presence of a website or a social media profile is not enough. The content you have, including text and images, is what tells your customers a story. It can show the features and benefits of your product or solution.
You can drive customers to you if you know how to create the right map. The key is directing them to you.
Not only that, but you will need to keep your content fresh. Not that you cannot reuse content, but after a while, it will seem stale to your audience. You want to keep them coming back to you for more.
Equally important is that all your content is consistent with your brand.
Build Your Work From Home Brand
A good brand is one that accurately represents your home business and is memorable. You want to stand out.
You should select a business name that is clear, short, easy to pronounce, and easy to remember. It should be a name that reflects your services and value. Once you select the perfect business name, you can create a business logo.
The logo should at least contain your business name. You could add an icon, too. For instance, a delivery service may include a delivery truck.
Then, choose colors for your brand. They should be colors that are appealing to your audience. Further, select a few colors, as this will make ordering marketing material simpler.
Last, you will want to choose one or two font styles that will appear on all your marketing initiatives, including your website. A high-end jewelry store may choose a cursive font style, while a speedy delivery service may pick something that is in italics to show speed. The font style should tell about your home business. 
Thought Leadership
Becoming an entrepreneur is exciting! You can do more than market your home business. You can also market yourself as a thought leader, which will attract more attention to your small business.
When you are a thought leader, you are a notable expert in your home business. You can offer your audience guidance and insight. This is a way of adding value without directly asking them to buy from you, building a relationship of trust.
Establishing yourself as a thought leader takes hard work, time, and patience. You must learn and listen to others. It takes more than one social post, blog article, or speaking session at a networking event.
You can become a thought leader over time, but first, you must choose your area of expertise. Then, stick to it.
How to Market Home Based Businesses
While there are many strategies that marketers will share, starting a business should always start with digital strategies before you try anything else. Build a website or Facebook page, leverage social media, create good content, create brand guidelines, and don't forget to establish yourself as a thought leader in your industry.
This is the foundation of a successful home based business.
If you are starting a business, we publish new articles daily with brilliant business advice for entrepreneurs like you. Don't leave! Keep clicking to read more about small business tips and tricks.