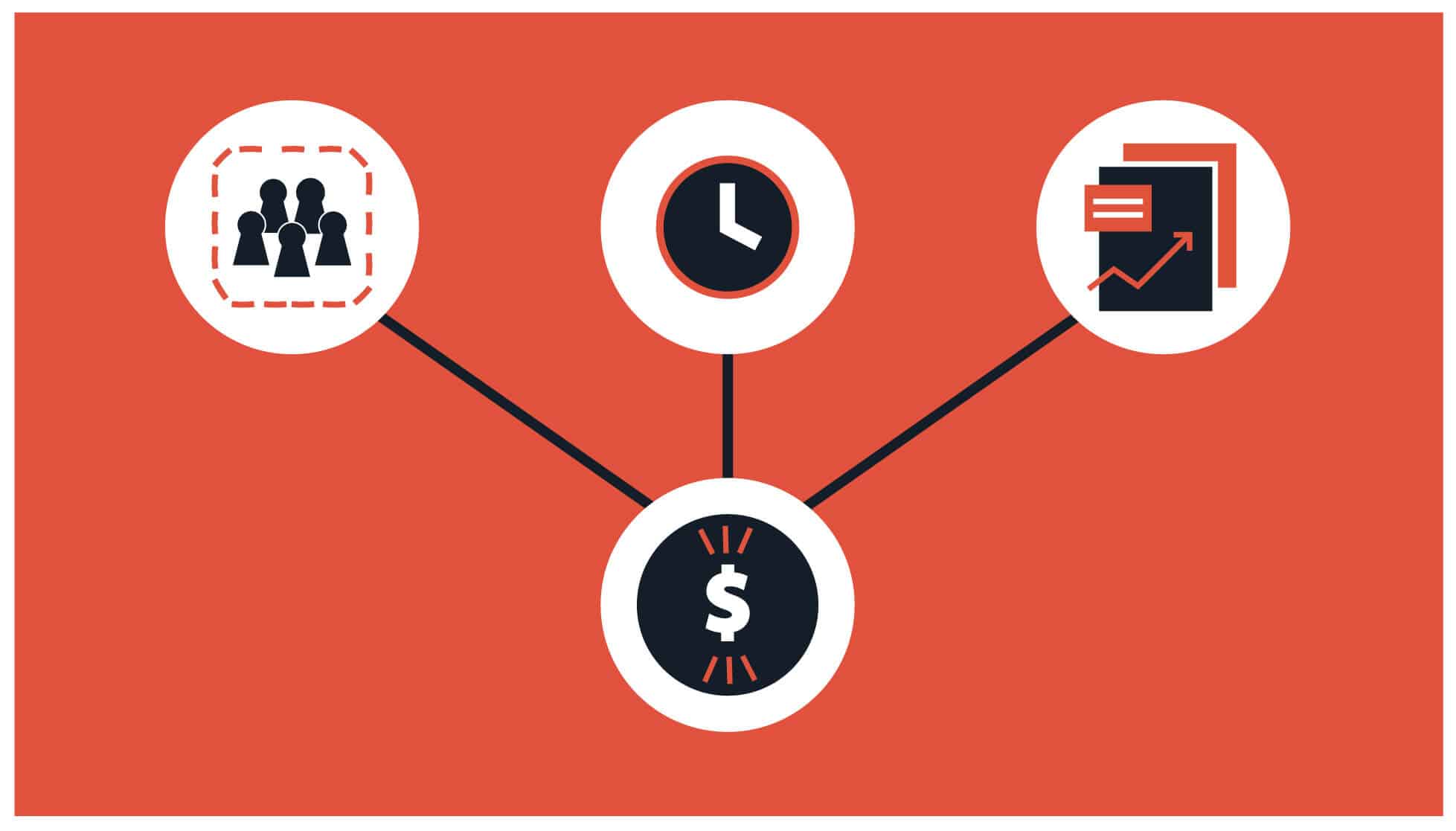 Getting Started with PPC Agencies Different Pricing Models
What do you actually get when you invest in the services of a PPC agency?
The truth is, most businesses don't really know what to expect and every campaign will require a unique approach. There are also different types of pricing models and the specific cost of working with a PPC agency will always depend on the objective.
In this article, we talk about the different pricing models you can expect with a PPC agency and why you might even need this assistance in the first place.
Working with a Specialist PPC Agency
Should you hire a marketing agency? This is the big question.
It's possible to keep this task in-house and have a dedicated marketing team within the company. However, most businesses simply don't have the necessary talent or resources to consider this option. There is also no substitute for experience, and an in-house team simply may not have the breadth or depth of experience as a specialist agency.
Although outsourcing might appear expensive at first, it should be clear that PPC agencies take pride in producing returns that far outweigh the investment. When working with an agency, you also gain access to a team of specialists, and this fee is sometimes less than it would cost to employ even one of these individuals for a year.
There's a lot of debate on whether outsourcing is a good idea but the truth is, an in-house team is unlikely to achieve the kind of results that you get with an agency – and it may cost more to have an in-house team..
Now, let's take a look at the pricing models for working with PPC agencies.
5 Pricing Models for Working with PPC Agencies
1. Performance Pricing Model
PPC agencies can work on a performance pricing model in which they simply charge for every lead. The client is usually informed of this number based on the volume of leads every month/quarter, which means they literally pay for each result.
It's probably the most simple pricing model because there is no guesswork and everything regarding goals is clearly outlined from the beginning. This model also provides a clear incentive to the agency because the more leads they generate, the higher the fee. There is no re-negotiating this fee either and no surprise fees later on.
While this might seem like the best pricing option, there is something important to keep in mind – quantity does not mean quality. It's true, the volume of leads means nothing if none of these leads are not purchasing or taking a desired action. Again, trust is everything and Pranjal Bora with Digital Authority Partners encourages businesses to only go with this pricing model with an experienced PPC agency they can trust.
2. Milestone Pricing Model
Milestones offer a different spin on performance pricing in which the PPC agency is rewarded for every target it meets. These targets (milestones) are set from the beginning and might included achieving a certain click through rate (CTR) or achieving a low cost per acquisition. It's often a requirement that such goals must be met within a set period of time, and unmet milestones can lead to unrealized rewards.
Some agencies like to use this pricing model because it's a sign of commitment that can demonstrate trust. Milestones also show confidence and ambition, but a technical understanding is required for businesses to properly set these goals. It's true, marketing growth is only possible when everyone is on the same page.
3. Charging Hourly
Some PPC agencies require an hourly fee that will be calculated on a weekly or monthly basis. The advertiser simply pays a set amount for a specific number of hours for which the agency will be working on the campaign. This means the monthly cost is known from the outset and the return vs investment ratio is calculated quickly.
You might compare this pricing model to that of a cell phone bill, because you simply pay for what you receive over time. But what's the downside to this pricing model?
It's important to work with a PPC agency that you can trust. Some PPC agencies might not meet goals or expectations with this model because the incentive is lacking. After all, there is no incentive for them to go above and beyond or carry out work which might be outside of the initial scope of the marketing campaign.
4. Flat Rate Pricing
Paying a flat rate to a PPC agency means exactly what you might think. You pay a precise amount for the campaign and this does not change or fluctuate over time.
More specifically, this pricing model means the PPC agency will carry out the same amount of work for the same fee. They will also ideally deliver the same performance and results and this fee will be treated as a retainer for the amount of work promised.
This type of model can work well because both the client and agency know exactly where they stand with regard to the fee. It should also mean the goals and results are clearly defined and the agency is obligated to meet and achieve these objectives.
It's important to note that some agencies know the benefit of outsourcing  and so businesses should ask what percentage of this pricing is used to outsource work.
5. Ad Spend Percentage
There will always be a budget when you work with a PPC agency. This is probably the most common type of pricing and one in which the amount of work carried out is directly correlated to the amount of the budget. Agencies will also carry out more work if/when the budget is increased and they will often require between 10-20%.
The specific amount of work depends on several factors including the scope of the campaign. Many agencies will also have different tiers to their pricing which means the percentage an advertiser pays will be adjusted over the course of the month.
The ad spends percentage is a transparent pricing model that can instill a sense of confidence between both parties. After all, there is no ongoing negotiation and the agency has simply rewarded a percentage based on the performance of the campaign.
Final Thoughts
Some PPC agencies incorporate a start-up fee or management fee for their services. This might mean you pay a separate fee on top of one of the above pricing models. While this "premium" might put you off, it should be noted that many of the best PPC agencies will require this fee but then also over-deliver when it comes to results.
It's always important to know what to expect and to understand the inner workings of these pricing models. However, if you choose the right PPC agency, there should be no confusion and only a sense of transparency that will leave you feeling assured.