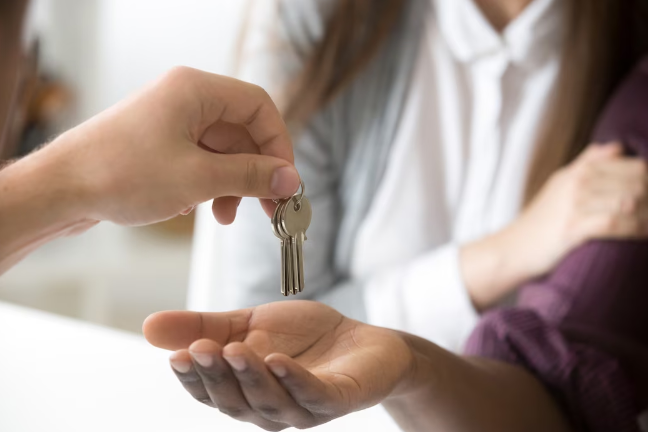 From House Hunting to Move-in Day: Your Apartment Rental Journey
Finding a new place to live can be both exciting and daunting, especially if you are renting an apartment. With so many options to choose from and factors to consider, it's essential to have a plan before you start your search. In this article, we'll take you through the steps of your apartment rental journey, from house hunting to move-in day.
Decide on your budget and needs
It's crucial to determine your budget and needs before you begin looking for an apartment. Think about your budget for rent, utilities, the neighborhood, apartment size, and any other features you need. This will help you narrow down your search and ultimately save time by having a clear grasp of your needs and budget. In case you're in a hurry, you can't afford to waste time looking at unsuitable apartments. Therefore, deciding on your budget and knowing your needs will help you find a place that will truly fit your standards. 
Begin your search
It's time to start your search once you have a firm idea of your needs and budget. To find the ideal apartment, you can use online apartment listings or hire a real estate agent. Schedule tours of the apartments you are considering, and don't hesitate to ask any questions you may have. There's no need to feel embarrassed because as a potential renter, you should be fully informed about everything regarding the place you're renting. Unfortunately, some landlords won't tell you everything, so it will be up to you to ask questions.
Apply and then sign your lease
It's time to submit an application and sign a lease after locating the ideal apartment. Before signing, make sure to carefully read the lease and ask any questions you may have. Take note of any incentives or move-in promotions that the landlord or the property management firm may be offering. These benefits can be valuable if you're looking for a place with special amenities. For example, if you're trying to find apartments for rent with a pool, then you should sign a lease that specifically states that you'll have it guaranteed. A lease is a legally binding document, and when you sign it, you should be doing so with careful consideration.  
Get ready for move-in day
Making preparations for your new apartment is a must before move-in day. Along with setting up utilities like power, water, and internet, this also entails packing and, if necessary, hiring movers. Be sure to note any moving instructions that the landlord or property management firm may have issued. For example, you might need to reserve an elevator or know exactly where to park when you move. These are important instructions to follow, so be sure to get informed in advance. 
Move-in day
Inspect the flat carefully on the day you move in to look for any damage or problems that previously might have been missed. This means inspecting the fixtures, windows, smoke alarms, and appliances. Make careful to note any problems you come across and let the landlord or property management firm know about them as soon as you can. Also, if you wish, you might want to change the locks for some extra security. This last step is crucial, and it can be a game changer. You can never be too careful, so make sure to double-check everything!
Enjoy your new place
You've successfully completed your apartment search, congrats! At this point, you will finally be able to enjoy your new home. So, go ahead, and spend some time getting to know your neighbors or taking a stroll around the neighborhood. Also, make sure to take your time, and get inspired to personalize your apartment and make it feel like your own. In today's rental market, finding your perfect place is a true success, so allow yourself to be happy and enjoy your new apartment.
Renting an apartment can be an exciting and rewarding experience if you approach it with a clear plan and understanding of your needs and budget. By following the steps outlined in this article, you can navigate your apartment rental journey with ease and confidence. Remember to take your time, ask questions, and enjoy the process of finding your new home. Once you do all that, you'll be able to enjoy your new apartment which will surely feel like your true home.