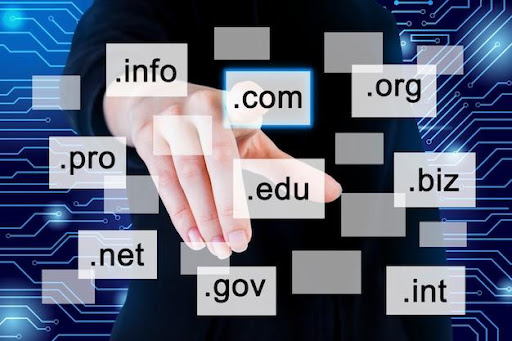 Find Out How You Can Do a Successful Domain Name Search
In this age of the Internet, just 64 percent of small businesses are online and own a website. Maybe, the rest of them think that their operation is not big enough to have a website or they plan to have it in the future. Not having a website is that your business or brand is not visible on a mobile phone, which most people use to research a company, product, or service.
If you have been running a small business, you definitely need a website and a domain name to get identified by potential customers. It will help you develop your business by having more customers, sales, and profit. A perfect domain can help web users find your website and access it.
Nevertheless, it is challenging to find a suitable name for your site or online store, for there are billions of websites that use domain names to distinguish themselves from others. With an effective domain names search, you can acquire a unique name for your website. It requires you to put some effort to find a name that is not bought by someone. Of course, you can come up with a name after a lot of deliberations, but before proceeding with the paperwork, you need to check its availability.
There are domain registrars who can help you search for the right domain using their domain name search tool. They can help even small business owners bootstrapping their own business with a domain backorder service if a particular name is available for registration. However, it is essential to consider a few aspects to perform a successful domain search. Here's what you should do.
Find the right combination of keywords
If you want a unique website address, you should have the name not used by anyone. Look for the keywords relevant to your industry, business, or product and derive a name from the combination of those keywords.
Undoubtedly, it will help improve search engine optimization or SEO and rank your website on the leading pages of the search engines. Don't use words that are near matching to the names used by other websites. Such names are regarded as spam by web users. Moreover, it may lead to your website losing traffic to others.
For instance, some leading websites like 'trademe.co.nz' and 'stuff.co.nz' have names made from a combination of keywords, which distinguish them as an online marketplace to trade and a news channel respectively.
2. Choose an appropriate domain extension
A domain extension is the most important part of a website address. There are innumerable top-level domains (TLDs), but getting the right one at an affordable price is what matters. You can choose from generic TLDs like '.com', '.net', '.co', '.org', '.biz' and '.info' or go for the country-specific ones like .nz, .uk, .fr, .us, .au and .in. If your business is in New Zealand, you can choose the popular extensions like '.com.nz', '.co.nz', '.nz', and '.net.nz'.
3. Names that are short and pronounceable are memorable
If your preferred name is 5 or 6 characters, it makes a short and simple name, which is easy to remember and type in. For instance, domain names like 'westpac.co.nz' and 'dyson.co.nz' are more accessible by web users because they are easy to remember.
4. A big 'No' to trademark infringement
Using a similar name, which is a trademark, will result in legal complications. A website address that duplicates another business' website name will lead to trademark infringement. Hence, you need to ensure that the name you select does not violate your country's trademark rules.
Millions of websites get registered, expired, or deleted every day. With a successful domain name search, you can find the availability of a name. Or else, you can engage a reliable domain registrar who can help you snap up your preferred name.