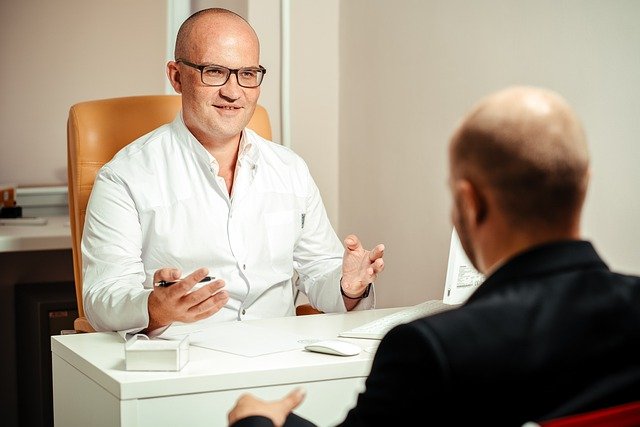 Chiropractic College: Costs, Classes & Requirements
Are you interested in pursuing a career in chiropractic? 
Chiropractic college may be the right choice for you! A chiropractor is a healthcare professional who uses Manipulative Therapy and other treatments to diagnose and treat conditions of the muscles, joints, and nerves. 
Most chiropractors work in a clinical setting, treating patients who suffer from back and neck pain and other musculoskeletal problems. But what are the costs, class designation, and requirements necessary to attend Chiropractic school? 
Tuition Cost 
The attendance cost for the Doctor of Chiropractic in chiropractic college includes direct and indirect expenses you'll incur as you study. You'll pay for the direct expenses each semester, with the option of financial aid to help cover those costs. Indirect costs are the costs associated with living outside the classroom while you attend school.
Based on the cost of tuition at each school, the total yearly cost of a Doctor of Chiropractic degree averages between $76,745 and $157,867. The exact amount will vary greatly depending on the program you select and the school you choose to attend. Also, remember that tuition rates tend to increase yearly, so it's essential to start planning early to afford your education. 
Chiropractic Classes
Most Chiropractic programs require students to take basic undergraduate courses before enrolling at the Chiropractic college. These courses provide students with knowledge of science and theory. In addition to taking general studies classes, prospective chiropractors typically take anatomy, physiology, microbiology, chemistry, psychology, and biochemistry classes. Courses in human biology, health science, and medical terminology are also required in most programs.
Admission Requirements
You must have a bachelor's degree or have completed the equivalent before you apply for admission to a chiropractic college. Also, your undergraduate certification must be from an accredited college or university. However, some schools will accept an associate degree in lieu of a bachelor's degree. 
In addition, you must show evidence of the following:
You should also have a minimum GPA of 3.0 or higher on a 4.0 scale.

You must have completed prerequisite courses in physical

science

. These courses include anatomy, physiology, physics, chemistry, and biochemistry. You also may be required to take an introductory-level course in microbiology. Some programs also require that you take introductory courses in psychology and statistics. 

You must have an exclusive educational background in language, social sciences, humanities, business management, and any other course the chiropractic school deems necessary to undertake the program.
Why You Should Study Chiropractic
Most people prefer the field of chiropractic for its marketability and pay competitiveness. On average, a chiropractor earns $150,000 per year. Because there's a growing need for qualified chiropractors nationwide, you can expect to enjoy a long and stable career in the field. Best of all, there are many opportunities for advancement and growth if you decide to practice at a clinic or hospital after graduating from chiropractic school.
Conclusion
A chiropractic career offers many benefits. Not only is it a stable and profitable field, but it's also enriching for those who choose to work in this field. If you are ready to take the next step in your career and become a qualified chiropractor, contact a reputable program in your area for more information.