Are you looking for the best PDF editing programs? If so, then you have come to the perfect place. We will review the 5 best PDF editors and will recommend you the best one in the conclusion.
Before moving forward, you should know that what features the best PDF editor should have. Of course the first thing in editing the text and images in the PDF document. Moreover, you should look for features like annotation, conversion, organizing and signing PDF files.
Considering all these features, let's have a look at the top 5 PDF editing programs.
UPDF
Having been released in 2021, there's a chance that there this program isn't yet widely known, however, it does feel important to mention that this program is free! Although other PDF editors are free, this is the only one that gives the user access to all of its features for no cost. This program is available for Windows, macOS, iOS, Android.
With this program, you'll have the ability to perform 6 main actions.
Edit text in PDFs – If you've ever been in a situation where you realized a little too late that your PDF has errors, this program will let you change preexisting text, whether that means adding to or deleting some of the text, or even changing the size, font, and color of the text. UPDF makes you a professional knowing how to edit a PDF.
Edit image in PDFs – This feature allows you to alter the images that are in the PDF, even if that means adding another PDF or taking one out entirely. Once you get the right image in the PDF, you will still have the ability to resize or rotate the image or crop out any pesky parts that were unavoidable.
Convert scanned PDF to Editable PDF – UPDF can convert scanned or image-based PDFs to searchable and editable PDF with OCR. It can export PDF to Office formats, text, html, xml and more.
Edit pages in PDF – If you need to add additional pages, take some out, or even delete them entirely, this feature will be a huge help. You can also rotate pages if they are on an angle, or even alter the order of the pages altogether!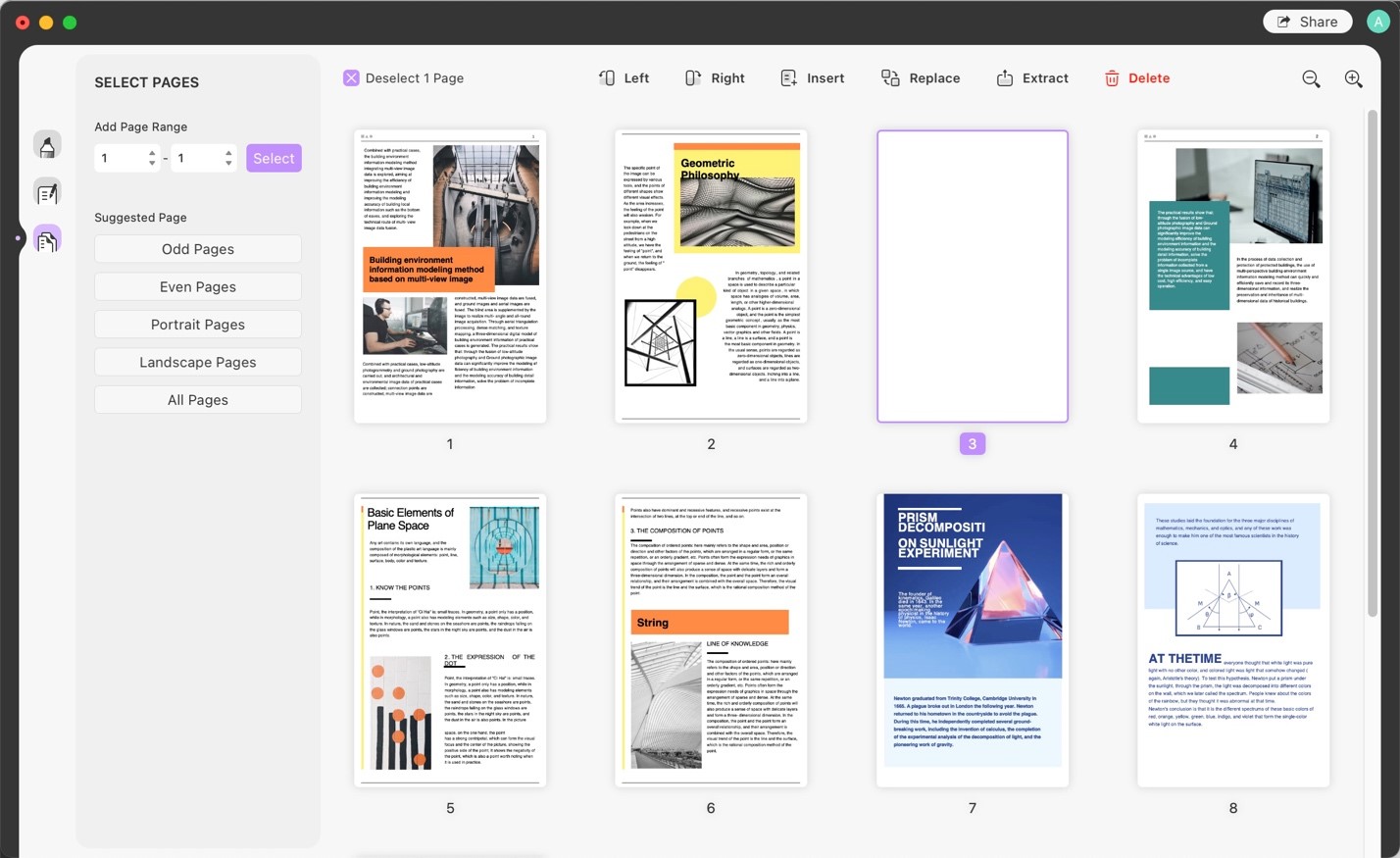 Annotate PDF – Another helpful feature is the ability to markup the PDF without having to print it out. You'll have the ability to highlight or underline parts that need emphasis, strikethrough things that are no longer needed or relevant, and even insert things such as a textbox, shapes, or even the more decorative things such as stickers or stamps.
Sign PDF – This feature serves as a helpful way to save some paper as you can add your signature to a contract or form without having to print out a piece of paper to sign that will most likely get thrown out mere moments later.
Read PDF – This simple feature of being able to read the PDF goes deeper than you may think as users are provided with four different reading modes to suit what they are most comfortable with.
Now that we've gone over the features, the advantages and disadvantages may seem more obvious than before. The advantages are, of course, the fact that the program is free and widely accessible being that it doesn't discriminate against whichever platform you find yourself using. This program is also visually appealing to users which is an aspect that is usually not prioritized. This program's one disadvantage, the lack of variety in features, is temporary as more features will be added in the coming months.
Adobe Acrobat DC
Being released in 1986, this is the oldest program on this list. There is a Standard version and a Pro version of this program. The standard version is cheaper, costing $22.29 per month or $155.88 per year, but only available for windows users. The pro version, however, is available for users of Windows or Mac and costs $24.99 per month or $179.88 per year. Depending on which version of the program you are planning to use, it could be available for Windows, Mac, iOS, Android, and internet browsers.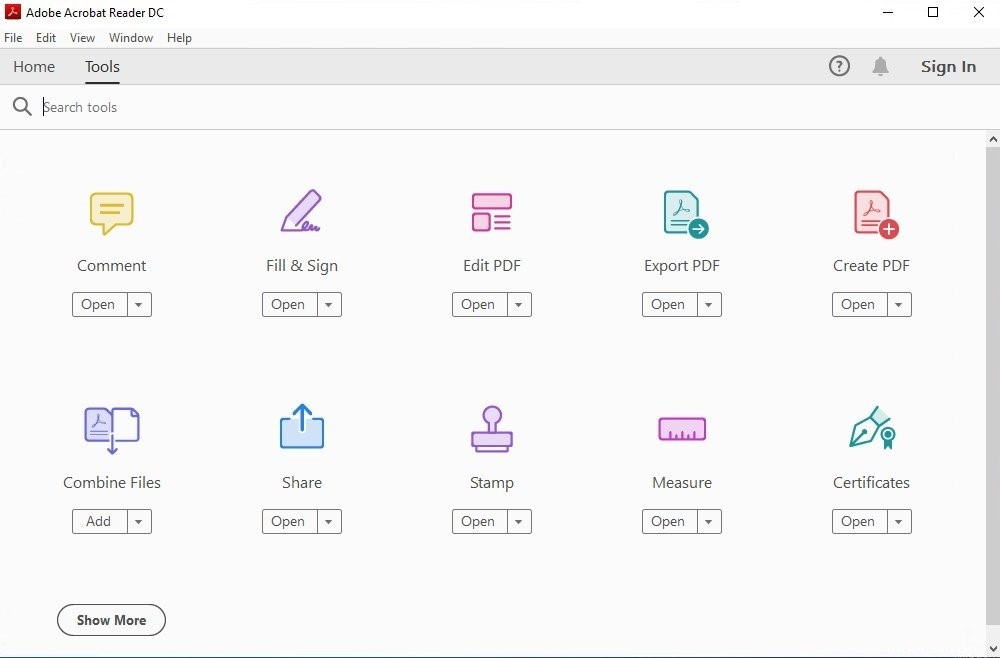 The features that are included with this program include all of the features that UPDF has to offer, but also a few additional features. First, the ability to convert a PDF comes into play which can be useful if only specific file types are accepted. Users will also have access to OCR, the ability to create and fill forms, edit the headers and/or footers of a PDF, or even change the PDF's background.
More features haven't even been covered in this article, making it clear that the advantage of this program is that it seems to have all of the powerful features. However, the unfortunate disadvantages to this program are that it's expensive, although competitively priced with the other programs that we will mention, there's a complicated interface that keeps the program from being easy to use right off the bat, giving it a high learning curve rather than allowing the user to jump right into what they need to do.
Foxit PDF Editor
This program came out in 2001 and has paid versions that are accessible for Windows and Mac devices. Unlike some of the other programs, payment for full access is a one-time thing. It'll cost Windows users $179 and Mac users $159. This program is accessible for Windows, Mac, iOS, Android, and internet browsers. This program has been known as somewhat of an alternative to Adobe Acrobat due to its many features that are offered, however, this program is not as powerful as Adobe.
This makes the advantages of the program relatively clear: it has powerful features without the price tag of Adobe. However, it is not capable of the power that Adobe has to offer.
Nitro Pro PDF
Getting its start in 2005, this program also has a one-time payment. For Windows, this program will cost $143.99 and for Mac users, this program will cost $179. One of the downsides of this program is that it is only available to users that have Windows or Mac.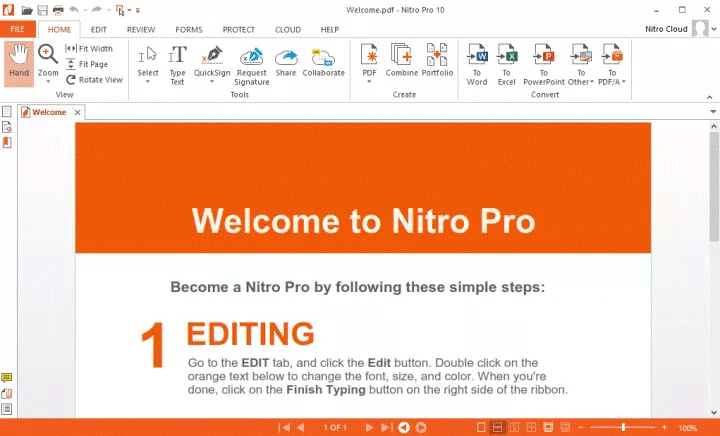 Nitro's variety of features falls somewhere between those offered by Foxit and those offered by UPDF. Similar to Foxit, Nitro offers powerful features to users and is, once again, less expensive than the comparable Adobe Acrobat.
SmallPDF
This online PDF converter and editor was able to get its start in 2013. While there is a free version of this program, it comes with the limitation of only working on 2 files per day. The paid version that will rid users of those limitations will cost either $12 per month or $108 per year. This program is available to those who have Windows, Mac, iOS, Android, and internet browsers.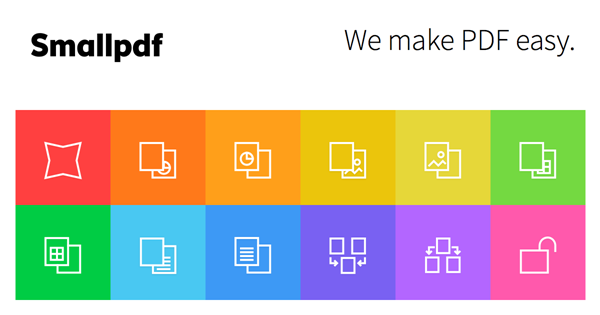 Using this platform, you'll have the ability to convert your PDF into other formats, as well as several other features, including merging or compressing files and having the ability to sign and annotate PDFs.
One of the advantages of this platform is that it's convenient in the sense that it doesn't require the installation of software because it solely exists on the internet. This program is also great for those who only need it for editing one or two files in a day because then it's free!
Unfortunately, as all programs do, this one has its downfalls. You won't be able to process large files and whatever files you do upload will go into their server and may not be secure or confidential.
Conclusion
To conclude the review of top 5 PDF editing programs, it is obvious that UPDF is a clear winner here. It has all the features that a PDF editor should have to meet the needs of every user.
Moreover, it is free to use and highly secure PDF editor. You won't have to worry about the privacy or confidentiality of information.
We recommend you to use UPDF for all your PDF editing needs.