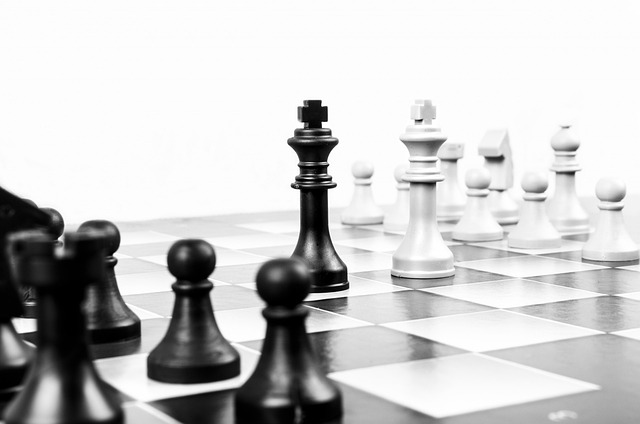 All You Need to Know about Garden Games – and Why They're the Next Big Hit for Summer Events
We can all feel it in the air: summer is coming, and all the signs and indications point to it being the hottest summer ever! But summer brings to mind full days under the glorious sun (with ample sunscreen, of course) and lots of outdoor fun. You may also be starting to plan your summer activities. Whether you are planning a private birthday party or a community fete, it's the perfect chance for you to take advantage of an outdoor celebration, event, and gathering with friends and family. And there is one surefire hit for any summer event – in fact, it is one of the most popular activities at any summer gathering! What is it? It's none other than garden games. These garden games have become quite popular in recent times, and they're popular for a very good reason indeed – they're plenty of fun, they're easily set up, and they are enjoyed by people of all ages. But what are they, exactly, and why are they the next big thing for summer events and celebrations? Let's find out all that we can about garden games.
Garden games: the basics 
Garden games are outdoor games that are typically played on grass or other outdoor surfaces. They're designed to be easy to set up and play, and best of all, they can be enjoyed by people of all ages. Common examples of garden games include croquet, chess, horseshoes, giant Jenga, and lawn darts, as confirmed by funfair hire experts like We Are Tricycle .
Why are they so popular?
There are many reasons why garden games have become so popular; one reason is that they're easy to set up and play. Garden games don't require much specialized equipment or preparation, unlike other outdoor activities (like hiking or sports). Essentially, all you need is a bit of space and the right equipment, and you're good to go. Another reason for their popularity is that they're fun for people of all ages – everyone can play them! Garden games are a great way to bring people together and get them active without requiring a lot of physical exertion or skill.
Finally, garden games are a brilliant way to enjoy the outdoors. You can soak up the sun and fresh air while having fun with friends and family. With so many people spending more time indoors and getting pale as ghosts, garden games offer a refreshing change of pace and a chance to reconnect with nature.
A list of garden games 
Giant Jenga: Giant Jenga is a larger-than-life version of the classic game that everyone loves. It's perfect for outdoor events because it's easy to set up and can accommodate large groups.

Bocce Ball: Bocce ball is a fun and easy-to-learn game perfect for summer events and celebrations. It's a great way to get people active and engaged without requiring much physical effort! 

Giant Chess: This is another classic game that's been around for ages, and it's easy to set up and even easier (and more fun!) to play as a garden game.

Croquet: Croquet is another classic, and it's perfect for summer celebrations. It's easy to learn and set up, and it's a great way to get people moving and active.