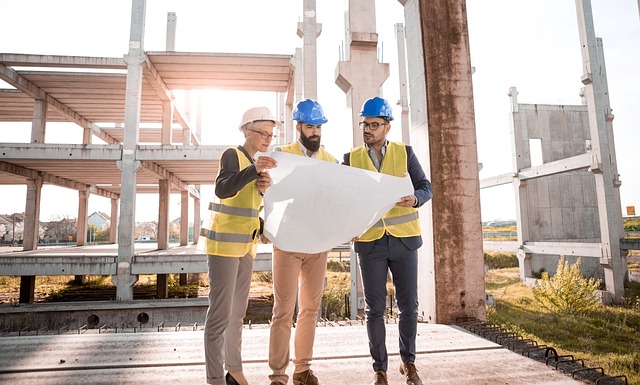 How Much Does It Cost to Start a Construction Company on Average?
These days, construction jobs are on the rise. Homes are being built, properties are being improved, and roads are getting upgraded. There's no shortage of work if you're in the construction industry.
But before you jump into this world, you need to think about many things. Wondering, "How much does it cost to start a construction company?"
Below are the things you need to know to help you get prepared. Let's get into it!
Balancing the Cost of Starting Up
Starting a construction company can be an expensive endeavor. The cost may vary according to factors such as:
Geographic location

The number and type of projects contracted

The size of the company
On average, it typically costs around $10,000 to $30,000 to get a construction company up and running. Although this is a sizable chunk of change, it is possible to keep costs to a manageable level through careful planning and foresight. 
Additionally, entrepreneurs can look into grants and government-backed loan programs to help subsidize the cost. By striking the right balance, contractors can find a way to reduce costs while still providing quality services.
Cost of Permits and Licenses
Permits and licenses may be the most significant cost when starting this kind of business. This is the main requirement to be able to operate legally. Also, it may vary significantly between states and municipalities.
Generally, this paperwork is necessary for special-use construction, such as working on a water project or digging for a new foundation. The cost for each permit or license can differ from hundreds to thousands of dollars.
However, this will still depend on the complexity of the project. Finally, approved plans may also be necessary and can cost more than five hundred dollars. 
Workers Compensation
Worker's compensation is an often overlooked cost when considering the pricing of a construction business. While it may vary from state to state, it should cover the employee's costs for:
Medical expenses

Disability

Death benefits
Additionally, the company must also the insurance coverage for their employees. This is a safety net for those who are injured on the job and will ensure they are compensated for lost wages.
Although it can be expensive, it is crucial for construction jobs for the security of the workers.
Investing in Tools and Equipment
It is wise to invest in high-quality tools and equipment to ensure efficiency and safety on job sites. Depending on the type of construction work, the cost of tools and equipment can range from a few thousand to tens of thousands of dollars.
In addition to these expenses, companies specializing in oversize load transport require additional investments for functional vehicles, permits, and skilled labor. Adding this cost to the list can be significantly higher than the average range.
That's why it is crucial to carefully plan and budget for these types of expenditures to ensure the success of the company in the long run.
How Much Does it Cost to Start a Construction Company?
Still wondering, "How much does it cost to start a construction company?" Starting a construction company can cost anywhere from $10,000 to $50,000, depending on various factors like location, company size, and equipment needed. 
However, this initial investment can lead to a successful and profitable business. Start planning and take the first step toward your construction company today!
Did you find this article helpful? Check out the rest of our blog now!