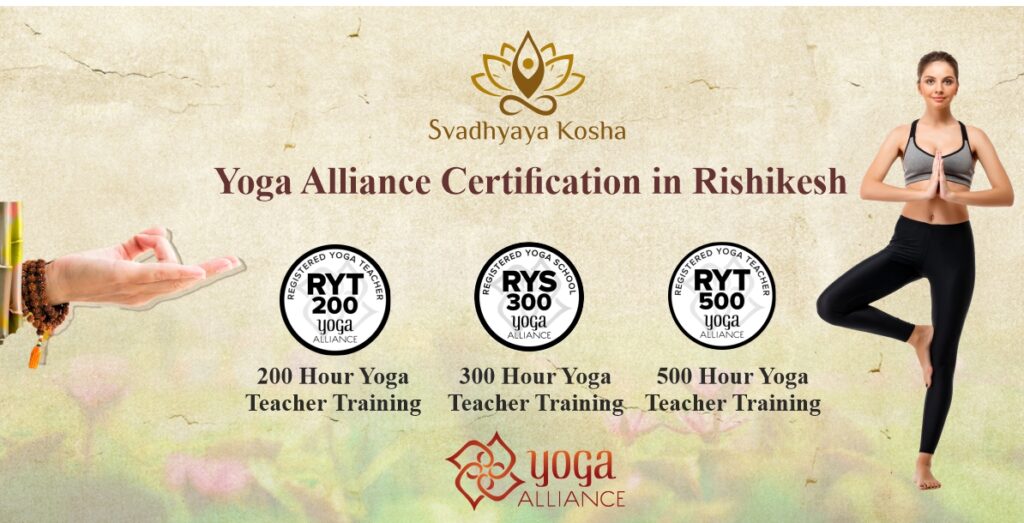 Yogi's Guide To Making The Most Of RYT Certification
Are you done with being a yoga practitioner? Want to take this understanding of yoga to the next level? It is time you upgrade your knowledge of this ancient art. Enrolling in an RYT certification is the next step you have to take. An RYT certification is the first step to becoming a professional yoga teacher.
RYT certification provides you in-depth knowledge of the sacred art of yoga. You learn the physical as well as the mental and spiritual aspects of this yoga. However, if you are someone with no knowledge of what to do after completing the RYT certification, finding employment as a new yoga teacher will seem a daunting task. Don't worry, yoga experts have come up with an easy-to-follow guide to help you not just find the right RYT certification but also how to reap the maximum benefits.
Guide To Making The Most Of YTT
Remember, before you enroll in an RYT certification, there are some things you should keep in mind.
1. Take A Little Break
Yes! This sounds counterintuitive but enrolling in a YTT is physically and emotionally demanding. It means you need to be well-rested before teaching yoga to others. Remember, becoming a certified yoga teacher is no short game, it is a life-long commitment.
This is why if you push yourself too hard, it is more likely to lead to a serious injury and interfere with your dream of teaching yoga.
2. Read! 
Before you sign on to the RYT certification form, keep in mind that you need to gather a little knowledge of yoga. By that, yoga experts recommend you start reading yoga literature like Patanjali's Yoga Sutras and Hatha Yoga Pradipika. These give you an idea about what to expect from yoga teacher training.
3. Think About Your Intention
As someone who wants to take up yoga as a permanent career choice, you should first have a clear intention at the start of every yoga class. Do you wish to enroll in yoga teacher training to become a certified RYT or unlock your body and mind's full potential? Have a clear goal behind enrolling in a YTT program.
However, that is not all. There are some things that you should keep in mind after you complete the RYT certification.
Guide To Maximizing Your RYT Certification Benefits
Remember, the difference between planning to become a yoga teacher and walking the path is advanced planning and working on it with utmost dedication.
Whether you choose to enroll in the 200 hours YTT or advanced training, planning helps you attain the goal.
With that said, yoga teachers from around the world have come up with small guides to help you make the most of the yoga teacher training.
1. Organize
Once you are done with the training, it is time to bring everything into order. Whether it is your notebook, the yoga literature, or handouts; arrange everything in a particular order for seamless future referencing.
Yoga experts recommend that you have documents like registration information, insurance certificate, and release forms in proper order. For additional backup, you should also keep digital copies of the same.
2. Register With Yoga Alliance
Although this is still a matter of choice many employers prefer to hire a yoga teacher who carries Yoga Alliance membership. Yoga Alliance USA is a non-profit organization that has set the standards and protocols for teaching yoga around the world.
Moreover, registering with Yoga Alliance after completing RYT certification opens up doors to employment with a reputed yoga school or institute; it is a win-win situation.
3. Get Insured
Whether you plan to teach independently or work for a reputed yoga school, you are going to need insurance. You can easily find numerous insurance agencies that specialize in yoga teacher insurance plans and be safe against any accidents during the yoga session.
4. Create A Yoga CV
Although you acquire the skills and knowledge to teach yoga after the RYT certification, you still need to arrange them in proper order. Create a yoga CV that outlines your teaching skills, experience, and training along with your philosophical knowledge of yoga. You can also try some volunteering work at a community center or teach yoga to friends and family.
5. Keep Up The Practice
Remember, if you want to keep yoga teaching skills fresh, you have to practice these even after you are done with the certification. Start the yoga session like a student, practice, and formulate the best yoga teaching plan.
Conclusion
Remember, enrolling in an RYT certification requires intense dedication from your mind and body. You should enroll in a certified yoga school to learn the ancient art of yoga from yoga experts.