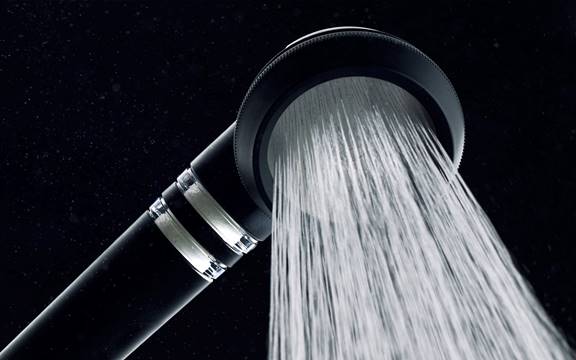 Which Shower To Choose For The Bathroom: Faucets With A Shower Set
The modern range of sanitary equipment for showering is so wide that it can be easy to get confused. And a fairly common question is which shower to choose for the bathroom? What kind of bath /shower faucet do you need? And most importantly, how to choose the right shower set?
Moreover, the proposed options can differ quite strongly, both in terms of convenience and functionality, and in other characteristics, such as price, installation complexity, requirements for operation, etc.
Hand shower with holder
Portable shower head or in other words a hand shower is used in at least every second apartment.
They consist of a flexible hose, a watering can and a holder that is attached to the wall on one or more spacers (quick mounting dowels).
Shower head can be plastic, steel with anti-corrosion coating, brass and stainless steel. There are also combined options steel/brass with ceramic or plastic.
Moderately heavy watering cans made of metal are the most convenient, but plastic ones are still the most practical, since they can be dropped and there will be nothing in the bath.
But a heavy watering can will beat off the enamel or even lead to cracks if the bathtub is acrylic or ABS plastic.
Hoses, as a rule, go metal or silicone.
Among the cheap ones, silicone ones are more reliable, but more expensive models are better to take metal ones, as they are much more convenient (silicone is hard before heating, which is why the watering can will constantly fall off the holder).
It is desirable that the nuts on the hose be metal.
Shower head holder – plastic or steel with anti-corrosion coating.
Cheap models are almost all uncomfortable and often stop holding the watering can normally with frequent adjustment of the angle of inclination.
You can take them, but you will have to modify them with a file or change them periodically.
Shower set
A shower set is, in principle, the same watering can with a hose, but with an advanced and therefore much more convenient holder.
The shower head holder is fixed on a metal rod, which, in turn, is already attached to the wall on spacers.
The holder can move up and down the rod as well as change the angle of inclination.
That is, you can adjust the shower for yourself as accurately as possible, which is practical, especially in families whose members have a significant difference in height.
Recommendations for choosing similar to watering cans – it is ideal to take a metal hose and a plastic watering can so as not to damage the bath.
Milwaukee Bathroom Remodeling: Discover the Art of Transforming Your Space into Something Truly Stunning.
Shower column with shower
The shower rack is an advanced set.
But what's the difference?
On the racks, an overhead shower made of steel, stainless steel, brass or plastic is additionally installed.
Water is supplied to the upper shower, as a rule, through a rod, which is a metal pipe with thick walls.
Connection to the faucet on most of the shower racks is as follows – a rod is connected to the upper hole of the faucet on a threaded connection and a hose with a hand shower is already connected to the rod.
At the same time, there is a switch on the bar that allows you to change the water supply from an overhead shower to a manual one in just a second.
That is, the lower entrance at the mixer can be used for pouring.
On expensive shower racks, the faucet is included, and thermostatic with the ability to accurately adjust the temperature.
Bath shower panels
A shower panel for a bath is something like a shower column, but with a slightly more complex device.
In particular, instead of a rod, a case is used, inside of which all communications are hidden, and outside there are controls.
It is also a huge plus that each shower panel is with hydromassage, which makes them the most popular.
There can be from 2 to 8 nozzles and each has from 3 to 30 holes (nozzles), through each of which water is supplied under pressure.
90% of hydromassage shower panels have their own thermostatic mixer with a reliable system to protect against burns in the event of a pressure drop in the water supply.
Models of medium and premium class are additionally equipped with a mechanism for cleaning the nozzles from scale.
The holder for a hand shower, as a rule, is regulated only by the angle of inclination.
In general, a shower panel is a luxury item.
So it's definitely not worth giving the last money for it, but if the budget still allows, then you can try.