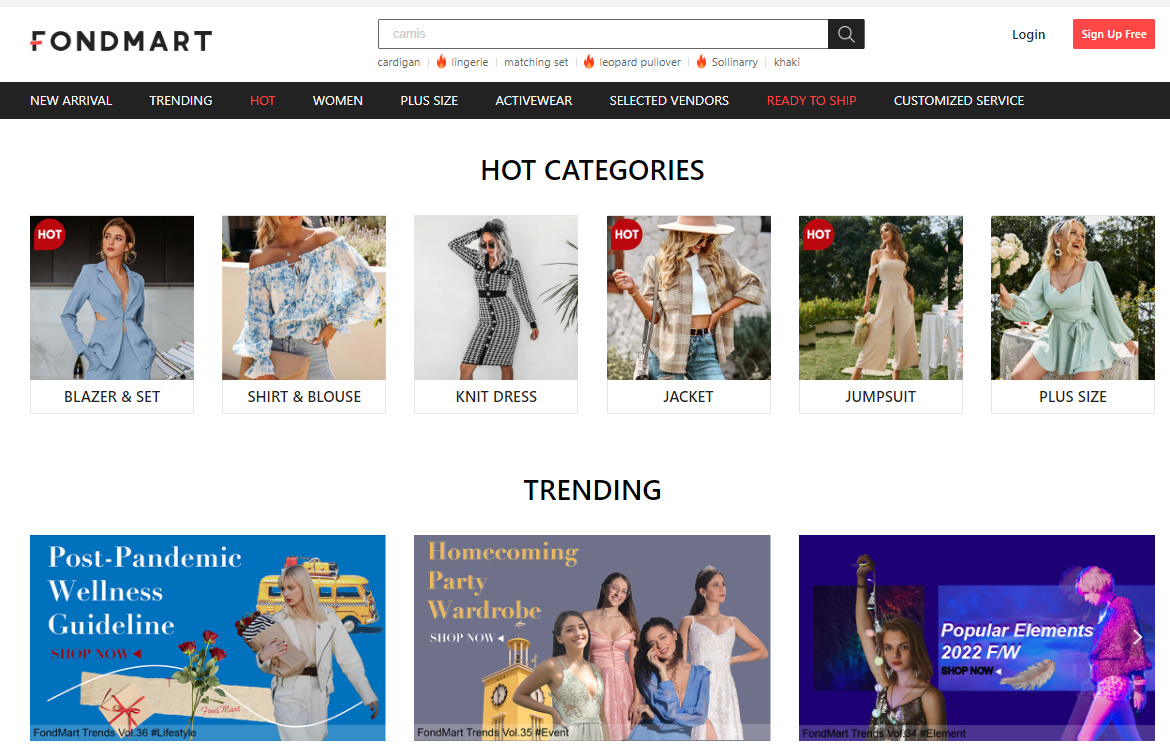 What to Consider When Finding Wholesale Bulk Women Clothing Vendors
Wholesale bulk women clothing vendors can be tricky to find. You want the one that best fits your top needs. Here's what to consider.
If you own a clothing boutique, there is one thing you must get right, the clothing. The clothing you sell must have three wow factors: style, quality, and price. One such website that has all 3 is True Corset. They are not a wholesale brand but they are known to sell the most high-quality corsets
Since you don't have the time to visit every wholesaler in the world, or the worldwide web, finding one that can provide clothing with all three wows is your new goal. So, what should you consider when finding wholesale vendors? We have the answer below.
Consider Location
Sure, today, you have access to wholesalers across the globe, but there are disadvantages to consider. Like, what if you order bulk clothing from China and there is a problem with shipping. You are forced to wait two or three extra weeks for your order. You lose money not having the items on your shelves.
Plus, shipping prices are getting out of control. Paying hundreds of dollars for a shipment that arrives weeks late is not a good business deal for your boutique.
Consider buying products from wholesalers in the United States.
Start the Conversation
Wholesale suppliers have a point of contact for new retailers who answer all your questions. Don't be afraid to ask direct questions. The right wholesale vendor will want to keep you on the phone as long as they can to convince you to buy from their company.
Ask questions about the shipping process and deadlines, how they hear about trends, returning damaged goods, communication preferences, bulk discounts, product quality, and anything else you feel beneficial to the relationship.
One thing is for sure; if you have a conversation with a wholesaler who is rude or doesn't care about your business, you can mark them off your list of possibilities. You can find a wholesaler through the process of elimination.
Also, consider their nonverbal communication. Do they send out newsletters, emails, texts to keep you updated on new trends and information? How long do you stay on hold or wait for a return email?
Now, picture yourself on the craziest, busiest day of the year in your boutique. A few customers are returning jeans that are ripped due to poor quality. You try to contact the wholesaler. How does it go? Are they eager to make things right? Do they leave you hanging?
Become a Private Investigator-ISH
Becoming a P.I. for your boutique business means tweaking the duties to give you the answers you need. Rather than stake out a wholesaler from your car with your long-range binoculars, study their website. How they present themselves to the online world may not be that different than how they present themselves to you.
Check out their product photos, variety of items, and how they describe their clothing, jewelry, and accessory items. Is their contact info easy to find? Do they have a blog that provides valuable and accurate information?
Instead of going door to door questioning their customers and employees, check out their online reviews. Learn more about their reputation from the people who have direct experience buying their wholesale bulk clothing.
Today everyone likes to leave reviews, good and bad. Don't just look at how many stars a company has. Read what customers have to say. Then, weigh the reviews against your values and needs.
Ask a wholesaler for references. They should give you names and numbers from other boutiques' former and current buyers. If they refuse, they are not the wholesaler for your business.
Return on Investment (ROI)
ROI in the boutique clothing industry translates to one question, "Am I going to make a profit off the clothing I buy?"
You must know your numbers:
Rent
Storage space
Labor costs
Shipping
Use these numbers to figure out the exact amount you can afford to pay for every clothing item. While a T-shirt may cost five dollars at the wholesaler, it can cost more than that when you consider rent, labor, etc.
Knowing your numbers can help you decide on markups and weigh that against what your customers will pay.
Who Do They Hang With?
Who you associate with can tell you a lot about a person and a wholesale company? Who are the manufacturers they use? What is the manufacturer's reputation?
Investigate the businesses connected to a wholesaler before you purchase bulk wholesale clothing. Who would you be hanging out with if all the boutiques associated with the wholesale vendor went to a party?
Do the answers match the vision for your boutique. Would you take them home to meet the family?
Easy as 1, 2, 3
When searching for a bulk clothing wholesale company, consider all their processes, including buying, shipping, returning, ordering, and more. Is it easy or difficult? As a busy boutique owner, you need to be able to jump on the computer, click on their website, choose an item, and order it.
If you go online, click on the items you want to buy, add them to your cart and then wait for a call from their sales representative, that's not easy.
The bulk clothing wholesale company you want makes it a simple process. You create an account by entering an email and password. Then, you will enter your business information.
As you shop, you will place items in your online cart. When you are ready to check out, you have online payment options like PayPal, credit, or debit card.
Then, all you must do is sit back and wait for your products to arrive, which, by the way, is relatively fast since many orders start processing the same day. You get all that without having to face the upselling techniques of a sales rep.
Start Finding Bulk Clothing Vendors
Don't wait until the last minute to find a wholesale supplier for bulk clothing. Your search should begin long before you need the clothing. Take your time and avoid making the wrong decision due to time constraints.
Finally, have fun. Finding a bulk clothing wholesaler is exciting, and the right one will help you succeed in fulfilling your boutique dreams.