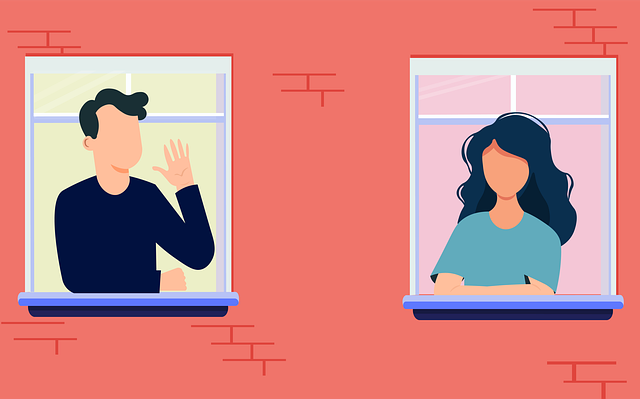 Ways To Meet And Welcome A New Neighbor
Recent times have shown us just how much it means to have friends and family in our lives. As the old saying goes, we realize the value of something once it is lost. To avoid such things now and in the future, it's worth noting who our new neighbors are. People are mobile than ever, with more and more people moving out from the city and into the suburbs and smaller communities. In these situations, it's often the same situation as when some of us switched schools. The new person is often feeling lost and alone, usually surrounded by completely new neighbors. Good, warm and inviting neighborhoods and communities welcome their new neighbors with open arms and make them feel at home, as they are moving into their new one. Some of the easiest ways to do so are listed here so we hope they help.
1. Bring a friendly neighbor with you
The more, the merrier, and it's always good to have more people around when you are breaking the ice with the new neighbor. A small welcoming party can show greater interest and offer a more sincere and heartwarming welcome. Think of it as a welcoming committee that will show the newcomer just how great of a community you are. And it also saves time from countless visits as you don't have to come one by one.
2. Comfort food
Who can say no to a delicious homemade meal? Taking a bit of time and effort to create something tasty, and that's your expertise in making, will surely go a long way in welcoming the new neighbor. People respond well to affection and, nothing says that more than a pantry with mouthwatering food. Fresh, exhuming delicious fragrance and with a smile will get you invited to the new neighbor's home for sure. And will set the right tone for the times to come. It also sends a message about your neighborhood, one that is warm, inviting and welcoming.
3. Gift hamper
If you don't have the time or energy for baking or are not kitchen savvy, then plan B it is. Professional and courteous gift hampers are one more trick up your sleeve. It is much easier than breaking new ground and stressing over what's the ideal gift. They have a long tradition of being used for welcoming parties and, you don't have to be alone in this endeavor. As mentioned, you and your neighborhood friends can pool together and get one or multiple to shower the new neighbor with presents and affection. There are no limits when it comes to good manners and being a good neighbor.
4. Sharing new info
Once someone is new in the neighborhood, they are like a fish on dry land. Everything is completely new to them and, they are treading new ground. To make them feel welcomed and at home, you can share your handyman contractor list that you surely have somewhere. When moving into new home loads of things need to be done, improved, tighten up and fixed. From plumbing to electrical, house painting, remodeling, furniture, there is no end to busy work. And you can make it that much easier for the new guy by sharing info that you can trust. It also sets you up as "The" neighbor to go to for help and advice.
5. Casual invite
You would be surprised at how much a simple porch can do for you. Siting and drinking coffee, or going thru the news while casually waiving to invite the new neighbor over, is a sure-fire and traditional way of doing greeting them. And sometimes the simplest of methods are the best. Getting to know each other over a cup, on the porch during a beautiful day is one of life's many delights.
When a new neighbor and potential friend is moving in, always try to picture yourself in their shoes. Everything is brand new to them and, they don't know anyone. A simple smile goes a long way and, a welcoming "Hello" does more for them than you think. You only get one chance of making the first impression so, make it count and, we wish you all the best in doing so.