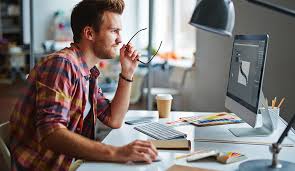 Want to Escape the 9-5? Check Out These 3 Jobs Instead
If you are an office worker, at times it can feel that the 9-5 working week is a real grind. Having to juggle competing tasks whilst answering important emails promptly and preparing for a seemingly unending series of corporate meetings can make for an exhausting week. Most of us would say that we work to live rather than live to work. The 9-5 can mean that you do not have time to do family activities like collecting the kids from school and, sometimes, it can be so exhausting that you simply want to sit on the couch and eat a ready meal when the working day is done. If this sounds familiar, then you may be interested in the following three jobs that offer a break from the 9-5 routine and give you the ability to work more flexibly.
Taxi Driver
Very few jobs offer the flexibility that being a taxi driver provides. Most taxi drivers (especially those who work on a freelance basis) have a degree of freedom over what hours and days they work. Being able to choose your shift patterns enables you to keep a healthy work/life balance and can give you more time with your family. If you prefer to work in the evenings and live in a big city, there will likely be enough passenger demand to work night shifts and therefore have the following day to spend as you please. In addition, taxi drivers tend to receive tips from many of their customers in exchange for providing an efficient and polite service. This can make taxi driving a lucrative business as well as give you the perfect career to make your work/life balance fit your needs. If you are considering becoming a taxi driver, it makes sense to investigate the market for new and used taxis that are provided by companies such as cabdirect.com. With a superior quality taxi, a thorough knowledge of your local roads, and a polite demeanor, you will be ready to become a successful taxi driver.
Cabin Crew
If you have a love of travel and want to see the world whilst providing exceptional customer service, then the role of cabin crew may be your perfect career choice. Cabin crew staff work on flights to an immense number of destinations and offer passengers food, drinks, and products whilst ensuring that they have a safe and pleasant flight. Depending on which airline you work for, you could be travelling to a variety of European and international destinations every week. Most cabin crews have the opportunity for days off in foreign destinations before needing to travel back on return flights, so this gives a perfect opportunity to explore new and interesting destinations regularly.
Professional Blogger
If you are a talented writer and like to share your experiences in cookery, travel, or gaming (to name just a few topics) you could turn this passion into a career. In today's world of social media and the internet, popular bloggers can become celebrities and can forge lucrative careers in this field. If you are tech savvy and manage to grow a large community of followers to your posts you can start to make sponsored blogs that can earn anything from $100 to $25,000. The freedom in choosing when to blog and what to write about means that no two days will be the same and you have the flexibility to post whenever you want.