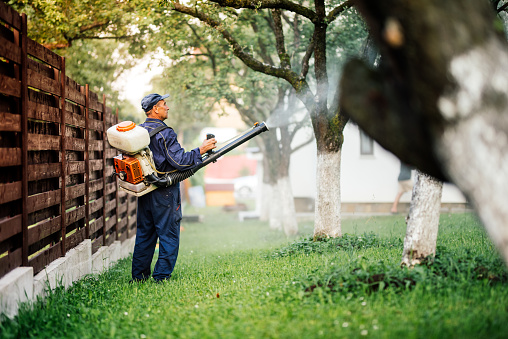 Top Tips for Adding Composite Screens to Your Garden
Screening in your garden can provide you with much-needed privacy. However, it can also add a whole new style to your outdoor space – especially if this is introduced as part of a garden makeover. Composite screens can elevate your outdoor space and make a garden feel more luxurious. They can also help to break up spaces and give each area its own purpose or identity.
Decide Where to Put Screens
You know for certain that you want to add screens, but where exactly do you want them situated? Would you like them in a newly created seating area? Would you like them to be fitted around a water feature or fountain? Or are you looking to enhance your view by obscuring the neighbors as much as possible? When choosing where to put screens, you need to be surethat they will fit and not look too heavy or even like they have just been thrown into your back garden!
Choosing Decorative Panels
After firmly establishing where new screens will go, you must then start selecting the screens you want to use. Are you going to have composite screen panels that are all the same and perhaps a little plain in appearance? Or are you going to try and add some design to the panels to help make them stand out from everything else in your garden that is commanding attention? Also, at this stage, decide if you want to keep all panels you use the same. For example, do you want to introduce new styles? This can help spaces feel more complex and even more inviting.
Maintenance
The great thing about composite panels is that they are very low maintenance. You will not need to paint them or weatherproof them. This does not mean, though, that you should neglect them. You should regularly inspect them and keep them clean from any dirt or debris. This protection will help keep your panels looking and feeling as good as new.
Color/s
Are you goingto keep to a color scheme in your garden? Or do you want these new addition panels to be a standout feature? You may want to add a dark anthracite panel to the center of your garden as a talking point. Or you may wish to stick to lighter, more neutral colors such as green and brown to keep attention firmly onyour garden.
How Many Screens Do You Want?
Deciding how many screens to add to your garden early on in the project is important. Simply adding one is not going to be good enough. Planning out where they will be featured and then equally spacing them out to create a symmetrical design may be something you want to do. Alternatively, you may want to vary where you place them and have them staggered. Deciding where you will put screens and working out how many you need will also help you establish your budget for purchasing and, of course, any installation costs.