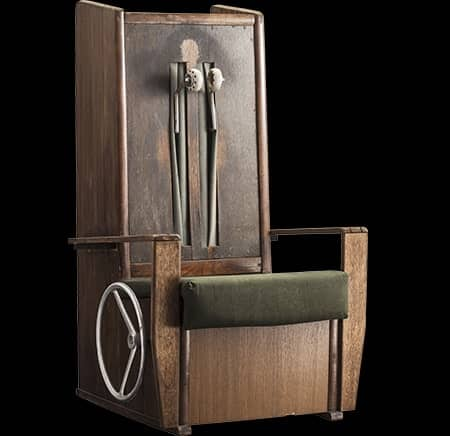 The history of Japanese massage chairs: technology that keeps pace with 21st century society
The first massage chair was designed by Fuji Medical in 1954. The meticulous attention to detail shown in the manufacturing process turned massage chairs into a therapy for mental and physical well-being. The evolution of massage chair technology has led over time to models designed to meet the needs of every user. In 1967, Fuji Medical revolutionised the industry with massage chairs equipped with kneading functions.
Fujiiryoki Medical has seen an astonishing rise in the industry
Almost two decades later, in 1979, the first roller massage chair was created, followed shortly after by the model with air cushions. The tumultuous development of the massage chair industry reached its peak in 2001, when Fujiiryoki introduced the world's only 3D massage technology. The revolutionary 3D massage technology is perfected two years later with the heating function and shoulder massage system.
The evolutionary path has also been noted by the Society of Mechanical Engineers of Japan which in 2013 awards Fujiiryoki Medical with the Certified Design Award for Mechanical Engineering. From 1954 to the present day, the Japanese brand Fujiiryoki continues to dominate the massage chair market, thanks to models constantly adapted to the dynamics of modern society. Each massage chair is designed according to a set of values and principles that promote the superior quality, precision and comfort that are characteristic of Japanese massage.
The first massage chair invented by Fujiiryoki is exhibited in the National Museum in Japan
Excellent design and patented massage functions have contributed to the modern man's quality of life for decades. A testament to this testimony is illustrated by the technology of the JP1000. It combines over 60 massage programmes, a morphological scanning system and massage techniques with different levels of intensity for deep relaxation.
The development of massage chair technology culminated in the JP2000. This is the world's first massage chair with artificial intelligence that mimics human massage by professional therapists.
Did you know that over 500,000 customers worldwide have chosen Fujiiryoki massage therapy chairs for massage therapy in the comfort of their own homes?
The devices are designed with patented massage techniques (certified by the Japanese Ministry of Health) to optimise body balance. Thanks to these revolutionary functions, Japanese massage chairs have spread to private homes, gyms, spas, offices and business environments.