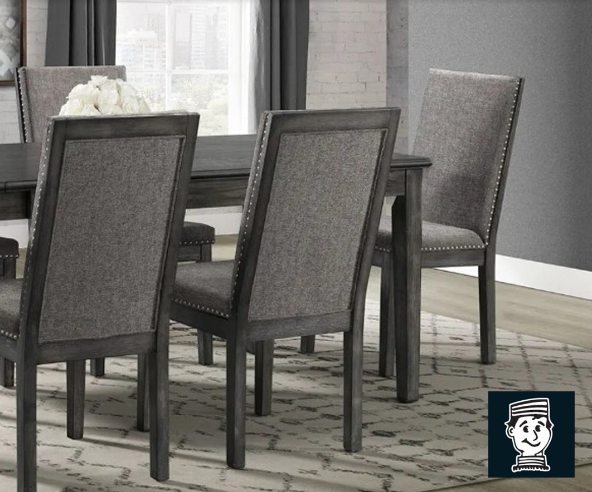 Some Swoon-worthy Suggestions To Style Up Dining Room Chairs
Whether you are a simple person who just loves minimalistic décor or a personality that rather prefers a bright home interior, decking up the dine area of a home is a dream of all. When you sit with your loved ones to have a meal, you always want to have that vibrant feel inside spending lovely moments with your dearest ones. And that feel could be developed when your dinette interior is as per your taste, style and liking. 
If your dining room is the loneliest room in your house that looks dull and drab, then it's time to add some life into it to make it a comfortable everyday spot for yourself. One can do that by dressing up the dining room chairs in different ways. Here we would be telling you some of the dining room chair styling tips so that these can act as a fashion statement in your home and your guest crews appreciate you on your interior styling talent. So, let's have a look 
Style the chairs up with Corset Slipcovers 
People usually decorate the parson chairs with corset slipcovers. Yes, this is the ideal way you can enhance the look of your dinette chairs. These do not only beautify the look but also add a fun detail to the back of the chairs. 
Shop for the seat covers 
Beauty lies in the sophistication and when you would add seat covers on your dinette chairs; this would enhance the lines of the chair. There are varieties of linen chair seat covers available in the market nowadays, choose the best ones for your assortment like ruffled, box-pleated, solid, and patterned- the options are endless.  
Use wreaths 
Wreaths look so adorable and these entirely change the way a chair looks. Shop for the mini boxwood wreath which has dried flowers; don't go for the original flowers because it would become hard to preserve and protect those flowers. Wreaths look really beautiful and alluring when it comes to creating the aesthetic aura in your dinette room. 
Chose for the eye-catching colors for your dining chairs 
Choose for the bright hues such as oranges, yellows for your dinette areas because this will pop out your space. Also, you can go for bold contrasts as well for offsetting a sophisticated décor setting in your eating place. 
Try out different types of dining chairs
Nowadays there are versatile types available in the dining room chair ranges that completely transform the look of your eating area. Go for the wing-backed chairs, ladder-back chairs and so on to add a paragon of real beauty to your space. Shop for the fabulous range of dining room chairs from Lastman's Bad Boy online store, which are a true blend of style and functionality and you get the best variety at the affordable rates online. We are a Canada-based furniture and home appliances retail shop that believes in offering the foremost quality products at cut-rate prices. So, just avail the top offers and deals shopping with us online when the products are on sale.