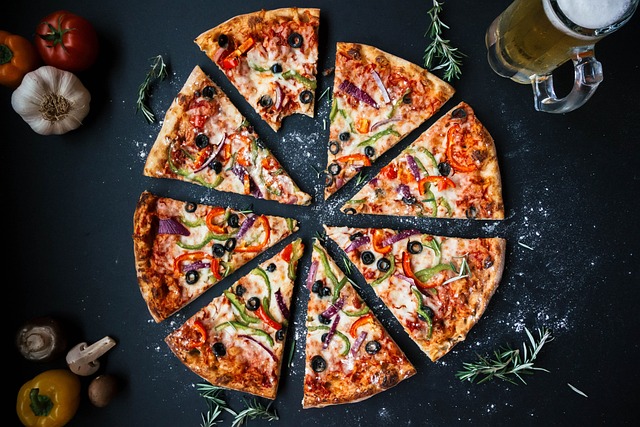 Papa John's Best Pizza Deals for March
It's every person's worst nightmare. You finally get home after a long and tiring day of work only to remember that your fridge is empty. But it doesn't stop there. You already know that everyone in the house is going to disagree about what to have for dinner. If you can convince them that you found the best food at the best price, then you'll be the hero for the rest of the night. Find out how you can lock in a delicious dinner on a budget by searching for pizza specials near me. In the meantime, you can save dinner time with Papa John's best pizza deals for March. 
New Crispy Parm Pizza
You won't disappoint the crew if you show up with Papa John's new Crispy Parm Pizza. Innovation has never tasted so good. With two delectable kinds of cheese baked into the bottom of the crust, this pizza is a safe bet if you want to wow your whole family. Romano and Parmesan cheeses blend together to create a tangy, salty, sharp, and savory experience with every bite. The crust is so good that your kids will want to scrape off the toppings just to eat the base, and how could you blame them? 
Whether you go with classic pepperoni, gooey triple cheese, or meaty Italian sausage, Papa John's Crispy Parm Pizza is a crowd-pleaser. As unique as Papa John's heart shaped pizza and as popular as the classic crust, Crispy Parm Pizza will never let you down. Choose any single topping to complete your cheesy dream and bring home a one-of-a-kind dinner that the whole family will devour in minutes.
Stuffed Crust Specials
When you need an extra dose of melty goodness, you have to take advantage of stuffed crust pizza specials at Papa John's. For a limited time, you can turn your everyday order into an epic masterpiece by customizing the crust and getting it stuffed with cheese. What's baked into the crust will explode in your mouth, overwhelming your tastebuds with savory deliciousness. Pick your favorite toppings and sauce and top it all off with a fluffy cloud of melted cheese in the crust.
Family-Sized Pizza Savings
You have hungry mouths to feed and a budget to stick to, and that's where Papa John's family pizza specials can swoop in to save the day. Grab onto this deal and swing into the weekend with less stress and a full belly.
Choose your favorite large specialty pizza and you can add a single-topping large pizza onto the same order to save. Your kids can devour the three-cheese pizza while you and your partner dig into the Garden Fresh pizza and sneak a few slices into the fridge to keep for later when you feel like doing some midnight snacking. Complete this dinner extravaganza with some saucy wings. Just search for chicken wings near me and enter your address into the deal builder to find the best deals on chicken wings at your local Papa John's.
For more easy dinner solutions and great deals on meals for the whole family, check out Papa John's full menu of snacks, pizzas, desserts, and more.