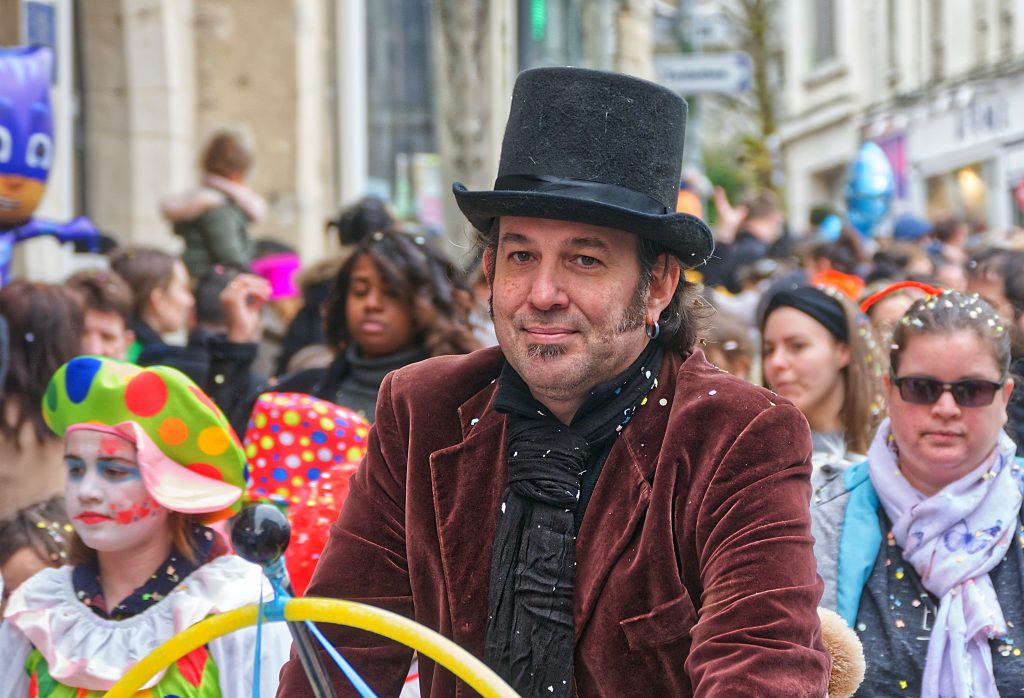 3 Top Hats For Men With Big Heads
Top hats are back in style! They're popular at formal events and can make any outfit stand out. However, you must order the right hat if you're a man with a bigger head. Otherwise, the stiff brim will pinch your head, and you'll never want to wear it.
In this article, you'll find three top big hats for men with big heads. You'll also learn about sizing your top hat and more, so let's get started!
Let's start with this 100% wool top hat from Willheoy. It's very comfortable, and the wool is thick and soft, which can keep you warm. The hat is also hand-made and perfect for any special event that you want to dress up for.
The hat runs in sizes from small to x-large. Their x-large is great for many men since it is 24 inches (about 61 cm). It also comes with circumference reduction stickers, which can size down the hat slightly if you don't get the right size. Plus, it comes with a detachable feather, so you can choose whether or not you want that accessory as part of your outfit.
Overall, this hat has an outstanding price, construction, and materials. You're sure to enjoy wearing it.
Pros
Hand-made

Has excellent construction

Uses high-quality materials, including 100% wool and satin

Classic design
Cons
Could have more size options for men with big heads
Next, you'll want to consider this leather top hat by American Hat Makers. It's handcrafted in the U.S. and even comes with a shapeable brim. You can style the brim however you want to create a different impact, making it stand out. Plus, you can choose between several different colors and bands.
They use genuine and high-quality leather, and the hat is very well-constructed. It's comfortable, lightweight, and durable. The hat makers are very confident in their work, so you even get a lifetime guarantee with the purchase.
You can also choose from several sizes that go up to an XXX-large, which fits a head circumference between 25 and 25.6 inches (about 63.5 to 65 cm). Your order does come with an interchangeable velcro liner, allowing you to adjust the size to get the best possible fit.
In short, this leather top hat is one of the best you can get. It has a high price tag, but it's well worth it for the quality and lifetime guarantee you receive. It's very stylish and has a classic vibe to it. It looks even more stunning as the leather breaks in.
Pros
Hand-made

Has excellent construction

Uses high-quality materials, including genuine 100% leather

Comes with a flexible brim

Offers plenty of design and sizing choices
Cons
A bit pricey

Can be a bit misshapen after shipping
There are many different top hats to consider. One of the most popular options is the classic stovepipe shape. This shape has a narrower brim but is much taller than other top hats. If you're looking for this iconic shape, you'll want to check out this one from Jaxon.
This hat also has a beautiful construction and even features a side feather and a Grosgrain ribbon. It's perfect for special events where you need to look classy. The main material is 100% wool felt, which is soft and sure to keep your head warm during the winter.
The hat goes up to a size x-large, but we wish it went a few sizes higher. You'll want to make sure that you check your sizing and compare it to their size chart before ordering. A few customers did mention that the hat runs a little large. However, if you have a big head, you might view that as a pro instead of a con.
Overall, this hat is a great example of the stovepipe design. You can swap out the feather for one of your own, making it more versatile.
Pros
Has excellent construction

Uses high-quality materials, including genuine 100% wool felt

Iconic, recognizable design
Cons
Could have more sizing options

Runs large, so measure yourself carefully

Limited design choices
How To Size a Top Hat
First, you'll need to know the size of your head. Generally, most hat manufacturers consider men's heads large if they're bigger than 23 ⅜ inches (about 59 cm) around. The average size for a man's head is 22 ½ inches (about 57 cm), so heads that are over that size are considered big.
Before buying a top hat, you'll need to know your size. Here's what you can do to size yourself for a top hat:
Find a soft tape measure.

Place the tape measure straight around your head, half an inch (1.27 cm) above your ears.

The distance around gives you your hat size.
Properly fitting top hats look better than ones that are too tight or loose. You want to be able to wear it sitting completely straight on top of your head; it shouldn't tilt back. If you fall between sizes, you should size up.
Once you have your head's measurements, use this general chart to determine your hat size. Please note that different manufacturers might use different sizes for their top hats. We've listed the sizes in both inches and centimeters for your convenience:
| | | |
| --- | --- | --- |
| Top Hat Size | Headsize in Inches | Headsize in Centimeters |
| Large | 22 ⅝ to 23 in | 58 to 59 cm |
| X-Large | 23 ½ to 23 ⅞ in | 60 to 61 cm |
| XX-Large | 24 ¼ to 24 ⅝ in | 62 to 63 cm |
| XXX-Large | 25 to 25 ½ in | 64 to 65 cm |
Pick Your New Favorite Top Hat
All of the top hats in this post are perfect for men with big heads. You're sure to find your new favorite from the above list if you take a moment to measure your head and choose the correct size.
Top hats are stylish and fancy and come in many designs and colors. You're sure to find one that you love!