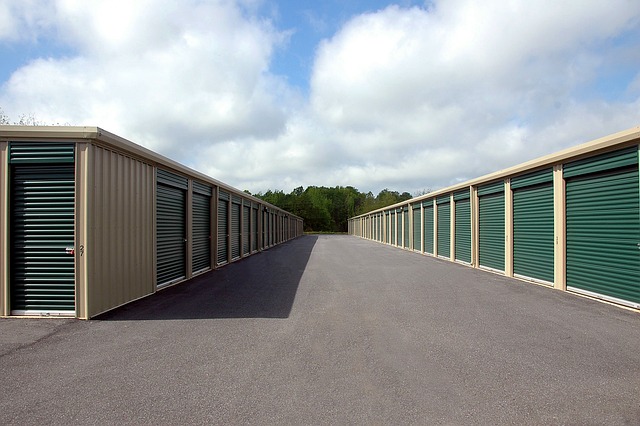 Moving? Self Storage Units Keep You Organized
Moving is one of life's most stressful events. It can be hard to stay organized, especially when you're dealing with multiple transitions at once. That's why it pays to know about self-storage units. Whether you're dealing with just a few items or an entire home, having the right storage solution can save you time and money—and a whole lot of stress.
You may have heard of self storage units before, but do you know what they can do for you during a move? In this article, I'll explain everything you need to know about self storage units, from how and where to find them to the advantages (and potential drawbacks) they offer. I'll also share some tips and tricks that will help make your move even easier and more efficient. So, if you're looking for the perfect way to stay organized during your moving process, read on!
What Are Self-Storage Units?
If you're looking for a convenient and reliable storage solution when moving house, self-storage units are an ideal choice. Self-storage units are secure, flexible units that you can use for almost any purpose—from storing furniture and clothing to archiving important documents or even setting up a workshop.
These units come in different sizes and shapes, meaning you can pick one that suits your needs best. Whether it's a roomy 10×20 unit that fits all your belongings or a smaller 5×10 one to store just personal items, self-storage is the perfect way to keep everything safe while you wait to move into your new home.
Not sure how long you'll need the unit? Not to worry! Self-storage facilities usually offer month-to-month contracts, so you're not locked into anything long term if you're in a transitional period. Plus, many of them also provide special offers like free moving truck rentals for extra convenience.
Benefits of Self-Storage Units for Moving
When it comes to moving, a self-storage unit can be an invaluable resource. While you may not think of self storage when packing up and starting to move, these units can make the entire process a lot smoother. Here's why:
Time and Money: You can store items that you don't need immediately and save them until you've reached your final destination. This can save you time on purchasing extra boxes and packing materials, as well as money on long-distance transportation costs.

Packing Flexibility: Self storage units offer plenty of flexibility when it comes to packing items up for a move. You can allocate different sections of the unit for different rooms and have more control over how you organize your items so they're easier to unpack and find later on.

Secure Environment: When storing your things in a self storage unit, you'll have the peace of mind knowing that everything is secure in a facility that is monitored 24/7. This reduces the risk of any damage or theft to your belongings—something that may not always be guaranteed with other forms of temporary storage solutions like family or friends' homes or vehicles.
From freeing up space in your current home, to reducing costs with long distance moves, self-storage units offer plenty of advantages during a move. Not only will they keep you organized while packing and unpacking—you'll have peace of mind knowing that all your items are safe and secure while they're in transit.
Different Types of Storage Units for Different Needs
No two moves are the same and some require more storage than others. Luckily, self-storage gives you choices for the size and type of unit you need. Here are the different types of storage units you can choose from:
Climate-controlled storage
If you're storing items that can be damaged by temperature changes, climate-controlled storage is perfect for you. It's a great idea for expensive furniture and electronics which can be compromised by humidity, particularly if your move is in a different climate zone where it may get very hot or cold.
Drive-up or outdoor units
If your budget allows, drive-up or outdoor units are an ideal choice as they give you easy access to your belongings. Plus these are typically cheaper than climate-controlled options.
Vehicle storage
If your move requires storing a car, boat, or trailer—vehicle storage is here to save the day! You'll have access to covered, uncovered and climate controlled units depending on your needs. Additionally, most facilities will offer long term discounts if you need to store your vehicle for an extended period of time.
No matter what kind of self-storage unit you choose for your move—you can rest assured that it's secure and accessible when you need it most!
Packing Tips to Maximize Storage Space
Organizing your move is key to making sure everything fits into the storage unit you've rented. Here are a few tips to help you make the most of the space:
Strategically Box Things
By boxing items that are similar and stacking them carefully, you'll be able to maximize storage space. Be sure to label each box and note which room it is intended for to keep things organized in the long run.
Use The Walls & Ceiling
The walls and ceiling can be great spaces for storing large items such as bikes, furniture, or larger boxes that don't fit on shelves. If you have shelves in your unit, use them to store smaller items and boxes so everything is easier to find when you need it.
Take Apart Furniture
Furniture takes up a lot of space and it can be tough to get it all in one place, but if you take apart larger pieces like beds and tables, then you can save a considerable amount of space and make sure everything fits where it needs to go. Have all the hardware handy so that assembly when moving out is easy!
Storing Items in the Right Condition
Did you know that when you use self storage units, you can make sure your items are stored in the right condition?
Let's face it, moving is stressful enough; the last thing you want to worry about is keeping track of your items in an organized fashion. Fortunately, self storage units provide a great solution for keeping your items in just the right shape.
When things need protection from dust and dirt during storage, you can count on self storage units to provide secure options that maintain the original condition of your treasured items. Having that extra layer of care goes a long way when it comes time for unpacking and organizing.
Plus, if temperature control is essential for some of your belongings like electronics or art pieces, many self storage centers offer climate-controlled units with adjustable heating and air conditioning to maintain the same temperature all year round – so you don't have to worry about any nasty surprises when you come back.
Finding reliable temporary storage solutions doesn't have to be challenging – it's easy when you take advantage of self storage units!
Finding the Right Storage Unit for Your Move
Self storage units are the ideal solution for a move because they give you the flexibility to store just about anything from your smallest items to your biggest pieces of furniture. Plus, if you have extra items like appliances that won't fit in your new home, self storage units are a great way to keep them safe and secure.
When it comes to finding the right storage unit for your move, there a couple of things you should consider:
Size of Unit
The size of the storage unit you need depends on what you need to store and how long you'll be storing for. If you plan on storing household goods and bulky items like furniture, then a 10×10 unit is typically best. But if you just need to store some documents or small personal items then a 4×6 unit would be sufficient.
Location
When choosing a self-storage facility, it's important to find one that's conveniently close by so that you can access it easily if needed. This is especially important if you'll be frequently dropping off or collecting items from your self-storage unit during the move.
You should also look for a facility with 24-hour access so that you can always get into your unit when needed. It's also better to choose one with surveillance cameras, as this ensures maximum security – especially if valuable items are stored for long periods of time.
By taking a few minutes now to plan out your storage needs during the move, self storage units can help make life easier down the road! Learn more about the benefits of using storage units North york here.
Conclusion
Moving can be one of the most stressful times in life, but with the help of self storage units, it doesn't have to be. By utilizing these convenient storage options, you can take the stress out of moving and gain peace of mind. Whether you need extra space for your furniture, a place to keep your belongings safe during a move, or just a temporary storage solution, self storage units are the perfect option. With the variety of sizes, options, and locations, you can find the perfect self storage unit for your next move.