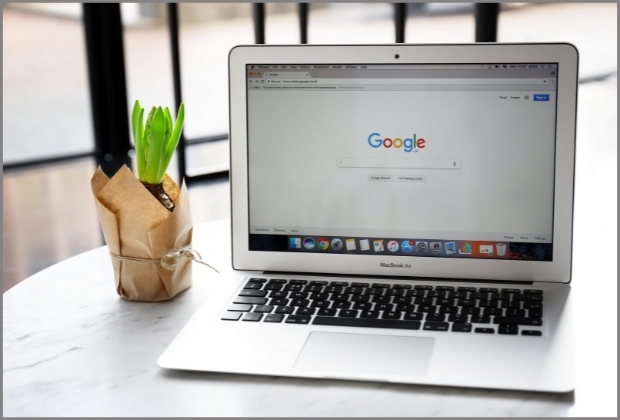 IS GOOGLE ABUSING ITS DOMINANCE?
Everyone in the world knows about google, it is a big market player in many sectors. Google is accused of abusing its dominance by imposing unwanted restrictions. Before that let's understand what is Competition.
Competition
When two or more sellers individually try to acquire patronage of buyers with a motive to earn profit or market shares. Different types of competition are:
Monopolistic: In this market, products are differentiated, not similar. But products serve a similar purpose.
Oligopoly: In this type, there are few sellers in the market. Products are similar.
Monopoly: In this type, there is only one seller in the market.
Perfect: There are many sellers selling standardized products. There is no big player in the market who would dominate the market. All sellers are at the same level.
Competition Law
Competition law's main objective is to ensure a safe marketplace for consumers and producers by eliminating or prohibiting anti-competitive practices. It prevents monopolies in the market. All rules are stated under the Competition Act,2002. This act is enforced by the Competition Commission of India. To get the best and low-cost Law course, mock test paper any law-related information can visit: Law Planet.
Abuse of Dominance
Abuse of dominance is defined under section 4 of the Competition Act, 2002. Section 4(1) says dominance should not be abused and Section 4(2) says abuse of dominance can be determined on the basis of the following factors:
Directly or indirectly imposing unfair or discriminatory conditions or price in the purchase or sale of the goods,
Restrict or limit production of goods and services in the market,
If an enterprise indulging in a practice resulting in a denial of access of market access,
Uses its dominant position in the relevant market to enter into another market.
To establish the abuse of dominance it is important to determine the position of the enterprise. If there is no dominance in the market then there cannot be any abuse of dominance.
Section 4 of the Competition act also defines a dominant position as when an enterprise operates independently of the competition in the relevant market or affects consumers or competitors in its favor in the relevant market. A relevant market is a market in which an enterprise has a dominant position. These provisions take inspiration from constitution. Read kesavananda bharati case summary to know about constitution.
Google Cases:
An anonymous complaint was filed against Google. CCI said prima facie Google had abused its dominant position by pushing google pay unfairly in the Indian market. CCI made this opinion after considering two points:
Excluding other online wallets apps in google pay's effective payment options.
For purchasing the apps and in-app purchases, google had made google play's payment options mandatory.
CCI said google play charges a 30% commission on all apps and in-app purchases. This policy is getting a lot of heat from Indian Developers, they are accusing them of imposing a ' take it or leave it' policy.
CCI further said that this could also affect the consumer experience and cost and choice because apps developers would change subscription fees, premium or paid subscriptions for users to cover the costs. This is affecting the limit of app developers to offer effective payment solutions of their choice to users. Google has delayed the implementation of the policy by six months. The policy will take effect from March 2021. CCI has ordered an investigation by the director-general (DG) into the matter and said that investigation should be completed within 60 days.
In another complaint filed in April by three consumers, Mr.Umar Javeed, Ms. Sukarma Thapar, and Mr. Aaquib Javeed, of Android smartphones in India. The case was filed under section 4 and section 19 (1) (a) of the act, alleging Google LLC and Google India Private Limited of abuse of its dominant position in the market of mobile operating system (Android OS) installed by original equipment manufacturers of smartphones and tablets (OEMs). Many users and developers use google's mobile operating system along with other Google applications (Google Mobile Service).
CCI observed that Google Mobile Services had to be pre-installed in the devices by the manufacturer to use the other applications of google like google maps, google chrome, etc. Google Mobile Services couldn't be availed directly by the end-users.
To obtain the right, the manufacturers had to enter into two agreements with Google, namely Mobile application distribution agreement (MADA) and Anti fragmentation agreement (AFA). They were between OEMs and Google. In AFA, OEMs were restricted to develop and market the modified version of Android OS, this agreement was restricting entry of potential superior versions of Android OS. AFA was a precondition to signing the MADA. These agreements were restricting the entry of rival applications.
CCI observed it to be prima facie abuse of dominance. The relevant markets were 'licensable smart mobile device operating systems in India', ' app store for android mobile operating system' and 'general web search service'.
CCI further held that Google is appearing to be dominant in these sectors as India's 80% Mobile OS market of Android. The CCI also looked into the decision of the European Commission (EU) where the EU held Google dominant in the market of general internet search services and licensable smart mobiles OS.
CCI issued a director-general investigation on the following matters:
Anti- Fragmentation Agreement: This agreement was in contravention of section 4 (2) (b) of the act as it was restricting OEMs to develop and sell alternative versions of android OS.
Mobile Application Distribution Agreement: under this agreement manufacturers had a mandatory pre-install GMS suite. This was in contravention of section 4 (2)(a)(i) as it was imposing unfair conditions.
By mandating pre-installation of GMS has strengthened the position of google in the market. They are also hindering the entrance of rivals in the market. India is not the only country looking into Google's. The company is facing trouble all over the globe.
China: A complaint was filed by Huawei when its android license was canceled by Google. Huawei faced huge damage and loss of investors confidence in the company hence the company's revenue. China is preparing to launch a probe against google. It is being suspected that Google is abusing its dominance in the smartphone market to reduce or eliminate competition.
European Union: Google had abused its dominance in the market by restricting third-party websites and preventing rivals from placing ads on their websites. In 2018, the EU had charged google 1.29% of its turnover for violating EU antitrust rules.
United States of America: In America, Google has always been under the radar. Google is suspected of abusing its dominance in the market of online search as markets. America might sue Google for abuse of dominance.