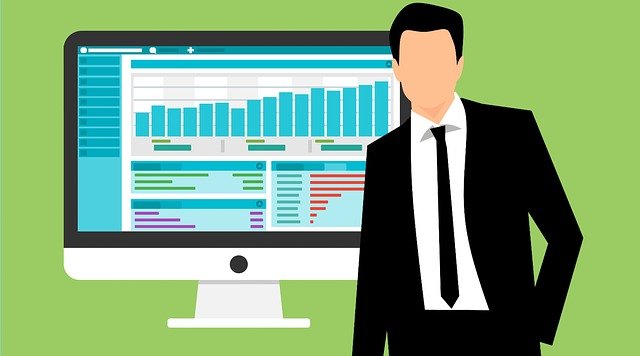 How Zadinga can help you manage your store inventory
To make sure that your business is on track for success, you should evaluate it regularly. It is crucial to managing your inventory properly. From the point of purchase to the point of sale, Retail Management Software enables users to manage their inventory throughout the entire lifecycle.
Shipping labels and packing lists can be printed, and orders can be gathered. Viewing fulfilment metrics provides insight into the next inventory purchase. The user can also automate the shipping process with Retail Management Software. Waitlist inventory and reposting inventory can also be managed with Zadinga. 
Some essentials of stock management software include:
Reducing costs, increasing cash flow, and increasing profitability.

Keeping real-time inventory records

Avoiding product shortages

Preventing excess raw material stocks

Allowing inventory analysis from anywhere

Being able to access inventory information directly through retail points of sale

Enhancing warehouse organization and saves time for employees

Quickly and easily scan barcodes to speed up the inventory intake process

Track inventory across multiple locations or warehouses
With Zadinga, you can manage your store from any device
Retailers can easily manage their stock through this app.

Invoices and bills can be easily generated.

There are varied options for collecting payments – UPI, payment wallets, cash, credit and debit cards, and one-time payment links.

Set up your online store and make sure your customers can now reach you via the internet

You can now service customers in your neighborhood thanks to local delivery.

Keeping track of your business growth has never been easier with real-time sales and inventory reports.
Management of inventory with Zadinga
An app for store management allows you to review the complete history of purchases made by customers. By entering customer details, you can better serve them. 
Customers can also be rewarded with deals, discounts, and other benefits by offering them discounts and offers. An app for stock management can help you build relationships with customers and encourage them to return to your business.
It is time-consuming and can take you away from your daily operations to use separate software for different tasks, such as invoicing software, retail billing software, GST billing software, etc. 
Furthermore, you might need to hire someone to make all these calculations on your behalf. When it comes to retailing, keeping accurate records is vital. By handing it in, however, you could take up a lot of time and make mistakes. It can also tally invoices, round up financial data, and update figures, among other things
Modernize your organization to adapt to the future



The old-fashioned way of calculating safety stock using paper and pen, tracking stock in Excel, planning stock management by hand, and other manual methods can slow down your business.  
Digitization is the way to go. You can accomplish all of these tasks and more using the right app for store management. With one application, you can gather sales orders, communicate with your customers instantly, receive payments, and manage all your billing software. With a store management app, you don't have to make physical records and store them in files. Using a store management app can save you money on stationery and wages. 
In addition, you can access updated and real-time records of everything you do.
A shop's stock management is crucial to its success. Exactly how does it work? The stock is the product that the shop sells. Keeping your inventory in order is important for stock management. However, inventory management involves more than managing stocks.  
Smart stock management apps make it easier for you to order, store, and pay for supplies as you go, so you can get a better ROI. By letting you know about low stocks in advance, you can reorder items before they run out. 
Conclusion
You know that managing your time efficiently is the key to success as a shop owner. Zadinga gives you a complete suite of tools for boosting business and managing your store efficiently. It doesn't end there. Any device can be used to manage your store with Zadinga. Your activity is tracked in real-time. A one-stop store management app Zadinga makes it easy to integrate your warehouse with your mobile POS. As well as adding invoices, rounding up financial data, and updating figures, the software can also do this. Zadinga's stock management software lets you manage and control your inventory across multiple locations. This way your online shop runs smoothly with Zadinga.