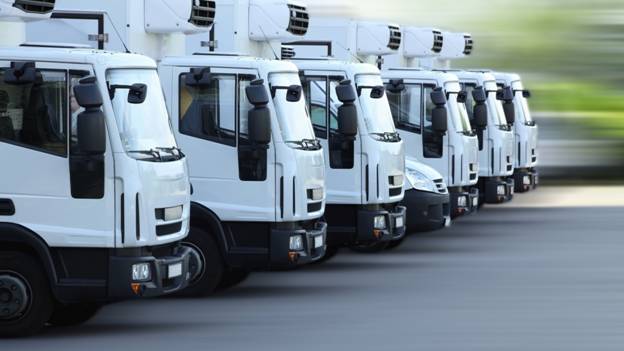 How to Start a Trucking Company
Approximately 3.5 million truck drivers drive for a living in the US. With a corresponding need for goods transport, starting a trucking company is an appealing business idea.
But, like any business, starting a trucking company isn't as simple as putting a website up and providing a service. It requires significant time, planning, and money.
Want to learn more about starting a trucking company? Then read on to learn about the process, what you'll need, and how to get started.
Find the Right Market or Niche
Consider which types of freight or goods you specialize in delivering. You may have a special experience or skill set in a certain type of delivery – focus on that. You also need to identify potential customers. Analyze their needs and what kind of service they expect.
Research the competition and identify how you can differentiate yourself. Take the initiative to reach out to customers and compare your rates and services to theirs. Know the different regulations that could affect your ability to haul in different areas.
Start With a Business Plan
A professional should check your plan to ensure accuracy and future success. Once approved, you will need to secure financing and decide on a legal structure for the business.
You also need to get licensing, secure insurance, and buy appropriate trucks and equipment. Once you have completed these steps, you can begin marketing your services. You can also start recruiting, training, and managing qualified staff.
You also need to consider fleet truck maintenance. Fleet maintenance should cover both the regular daily maintenance and any changes that need to be made with changes in activities.
Safety measures, including ensuring vehicles are up-to-date with all the necessary inspections and certifications and being aware of the surrounding environment, should also be implemented.
Register Your Trucking Company
Registering your company includes filing a name that is unique. As a fleet manager, get the necessary permits, insurance, and licenses specific to the industry. Establish an accounting system, price model, and marketing strategy for the business. Make sure that you meet the necessary federal and state regulations in the process.
To get a commercial driver's license, each driver must pass a physical exam. You also need to make sure to meet background checks and certain skill requirements.
Hire experienced truck drivers with valid licenses. The drivers should have adequate knowledge of the company's operations. Develop a fleet of reliable, durable, and fuel-efficient vehicles to remain competitive in the market.
Buy or Lease the Right Equipment
If you are looking for a short-term investment, leasing may be the best choice. But, if you are looking for long-term success, buying is the most cost-effective option.
When purchasing, it is important to do research to determine the most reliable trucks and equipment. You will want to create a budget and establish a timeline for completing the sale. If leasing, examine the terms of the lease to ensure the equipment will be able to meet your business's needs.
Start Your Own Trucking Company Now
Starting a trucking company can be incredibly challenging, but with the right planning and resources, it can be done. Get started by creating a business plan and researching how to obtain the required licenses, permits, and insurance.
Get advice from a business attorney or accountant, and be sure to obtain the financial resources necessary to make your business successful. Take the plunge and start your trucking business today!
If you find this article educational, make sure to browse our blog for more interesting reads.