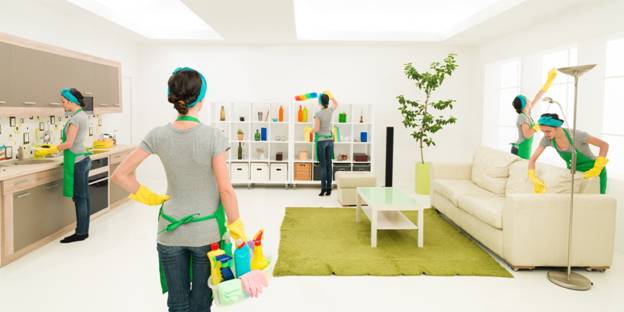 How to Start a Cleaning Business From Home: A Guide
Is starting a cleaning business something you've been thinking about? If so, we're here to help you get started.
Starting a cleaning business for yourself can be a great way to earn income, set your hours, and avoid long commutes. All these benefits make it attractive for seasoned professionals and new grads alike.
But how do you go from daydreaming about owning a cleaning business to having one? Let's explore our top tips on how to start a cleaning business from home.
Start-up Costs and Planning
Starting a cleaning business from home can be a low-cost venture and a profitable endeavor. It's important to consider cleaning business start-up costs and planning.
Estimate your expenses for the purchase of supplies, equipment, and licenses. Create a comprehensive business plan to outline every aspect of your business ideas, such as your marketing strategy, financial projections, and long-term plans.
Essential Cleaning Supplies and Equipment
To start a cleaning business from home, the right cleaning supplies and equipment are essential. Basic supplies like sponges, mops, brooms, scrub brushes, and vacuums are the most common, but other items are needed as well.
High-quality microfiber cloths can help you get the job done faster and better. Other essential equipment to get your business up.
Time Management and Scheduling Tips
Time management and scheduling are essential to start a business at home. It is important to create a realistic daily and weekly plan to ensure productivity and avoid overworking yourself. Focus on tasks according to their importance and set daily and weekly goals to stay on schedule.
Invest in an online calendar or scheduler to help plan out your cleaning schedule and identify slowing points in your day.
Business Tax and Legal Requirements
Starting a cleaning business from home requires legal and tax considerations. Businesses should check with local, state, and federal agencies to get an occupational license to ensure that legal requirements are met. They should also consult with an accountant or tax advisor to ensure that all required forms are completed.
Businesses must also stay aware of OSHA standards and industry-specific regulations. They should consider getting any required insurance.
Effective Marketing Strategies
Starting a home cleaning business is an excellent way to tap into the home improvement industry, but the key to success is effective marketing strategies. Network with other local home cleaning businesses to create awareness and build a referral base.
Use social media to create a following, post ads, and encourage reviews. Promote your business on popular online platforms to create visibility. Reach out to local businesses and offer discounted services to build a client base.
Advertise in local newspapers, bulletin boards, and other print mediums. Word of mouth is the most effective marketing tool, so don't be afraid to let people know about your business and request that they share it with others.
Learn How to Start a Cleaning Business From Home
Whether you have general cleaning experience, or specific skills and expertise, starting a cleaning business from home can be a great business opportunity. With the right business plan, filling the gap between those who need services and those who can deliver them is within reach.
Make sure to do your research and create a plan on how to start a cleaning business from home that works for you. Get started now and enjoy the satisfaction of running your own business!
Did you find this article helpful? Check out the rest of our blogs!