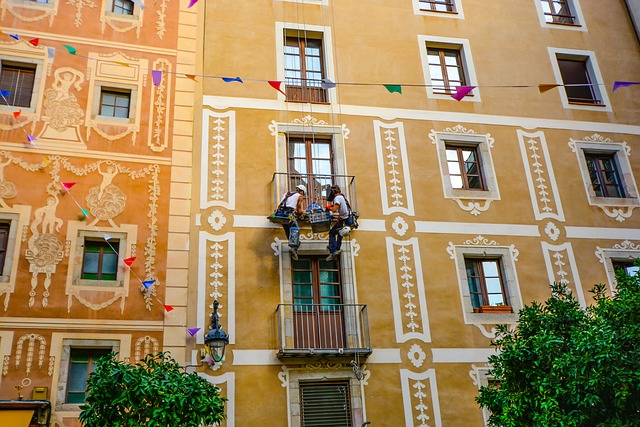 How Much Does Commercial Window Replacement Cost?
Are the windows on your commercial building in need of an overhaul? Windows are vital to your building so it's important that you keep them in good condition.
They are the gateway to any building. They can be a defining feature in a design. But, they're also crucial to the way a building functions.
You need to give them regular maintenance and ensure that they're in the best possible condition. Over the years, the build quality of windows can degrade. Eventually, it becomes too much of a burden to keep fixing them.
There comes a point where you have to consider commercial window replacement. Then you need to ask yourself the question, "How much does window replacement cost?"
This guide will tell you everything you need to know about window replacement options. Keep reading to find out!
Factors Affecting Cost
Commercial window replacement costs can vary significantly depending on the type of window being replaced. The most common types of windows in commercial buildings are single-hung, double-hung, casement, and fixed windows. Single-hung and double-hung windows tend to be the most affordable options.
The casement and fixed windows can be more expensive due to their design and materials used. Also, factors such as size, location, and accessibility can also impact the overall cost. The complexity of the installation process, such as the need for scaffolding or specialized equipment, can also impact the overall cost.
It is important for business owners to research and compare prices from different providers to ensure they are getting the best deal for their specific window replacement needs.
The Average Cost of Commercial Window Replacement
A full window replacement can cost anywhere between $100 and $1,000 per window. For larger projects with multiple windows, the cost can add up quickly. It is essential for businesses to carefully consider their needs and budget when planning for window replacement.
Exploring Different Materials and Their Effect on Prices
Commercial window replacement prices vary greatly depending on the material chosen for the project. For traditional aluminum frames, the average cost can range from $200 to $600 per window. But, opting for newer materials, such as vinyl or wood, can affect the price.
Vinyl frames tend to be more affordable, with an average cost of $50 to $100 per window. On the other hand, wood frames are more expensive, with a price range of $400 to $700 per window.
Importance of Professional Installation
It is important to prioritize professional installation when considering the cost. While it may seem cheaper to go with a DIY approach, improper installation can lead to higher costs in the long run. It is due to potential damages and energy inefficiency.
Professional installation ensures proper fitting and sealing in windows and screens, maximizing the longevity and energy efficiency of the new windows. If you're interested or want to make some changes to your window, you can see the options for custom window screens here. Commercial window replacement is a worthwhile investment for any business to ensure the job is done correctly and avoid future expenses.
Getting the Best Value for Your Buck
The cost of commercial window replacement varies based on several reasons we listed above. But, investing in high-quality and energy-efficient windows can bring significant long-term savings for businesses. Don't hesitate to contact a professional for a quote and start improving your commercial space today!
Did you find this helpful and want to read more great content? Visit our latest blog posts now!