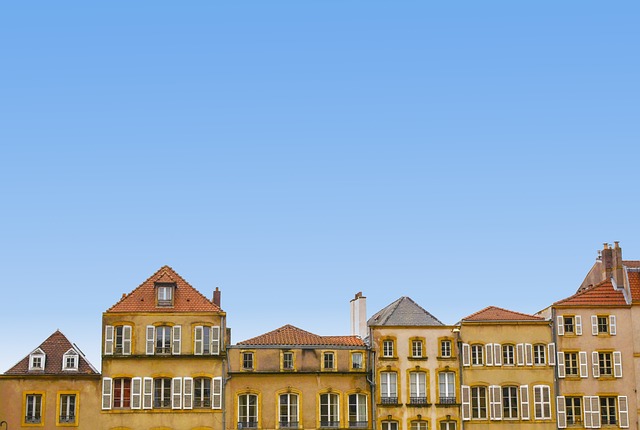 5 Ways to Increase Your Property's Value
When you buy a home, it is an investment.
So, if you choose to sell your home, you will want to explore how to get the most for it, all the while saving money as you do so. That does seem like a tough mixture of priorities.
Happily, there are many routes to getting this done. Property experts agree that adding value to your home need not be expensive, time-consuming, or stressful!
Here are some key ways to add value to your home without spending a fortune or going grey from stress.
Windows and doors
Shabby-looking windows and doors can pull a property down, not only in appearance but also in value.
If your doorframes and window frames are damaged, they can let drafts in, along with causing structural and energy-efficiency issues.
To tick all the boxes relating to windows and doors, it is worth investing in uPVC options. These help to keep heat in, and are sound-proofed and flame retardant, but the installation of such windows and doors is best left to professionals. So, look online for companies like UPVC Windows World for advice on fitting and quotes.
Garden
Gardens are a place to relax at the end of a long day, but they are also high on the priority list for home buyers. A well-kept garden can mean the difference between selling your home or keeping it on the market.
Making over a garden can involve renewing fence panels or installing a new one from getting a good contractor like Cedar Mountain Fence, mowing the grass, and getting weeds under control! Even painting your shed can make the garden look more inviting.
If you have a front garden, be sure it is well-maintained. Remove weeds, redefine paths, and remove rubbish that may have blown in from the street.
Light
Is your living room a bit dark? Could you use some extra lighting around your dinner table?
Adding light to a home is simple. A bit of rewiring (done by an electrician) can allow you to switch from a single lightbulb to many. Light fittings are a wonderful way to add brightness with ease while also looking classy.
Unless you are trained in electronics, please get in an expert to do this for safety and guarantees if the light fitting malfunctions!
Paint
It is incredible what a lick of paint can do.
It can cover marks on the wall and add life to a room. If you are looking for a simple way to add value to your home, then this is best done with painting.
Add external paint to the window and door frames for an instant external makeover. Indoors, cover up stains behind bins or in hallways, and voila! Added value. Property management companies in NYC, Boston, and many other cities, advise people to make the exterior of their properties more attractive because it is the first thing that catches the eye of a potential buyer.
Be sure to use the right paints; kitchen and bathroom-based paints are not only a name. They are designed to absorb moisture without causing dampness.
Solar panels
In the modern world, solar panels are a great way to add value to your home.
Solar panels will reduce the running costs of the home while at the same time looking classy! There are many different kinds of solar panels with different energy yields, so be sure to get expert advice relating to choosing and fitting the right panels for your home.