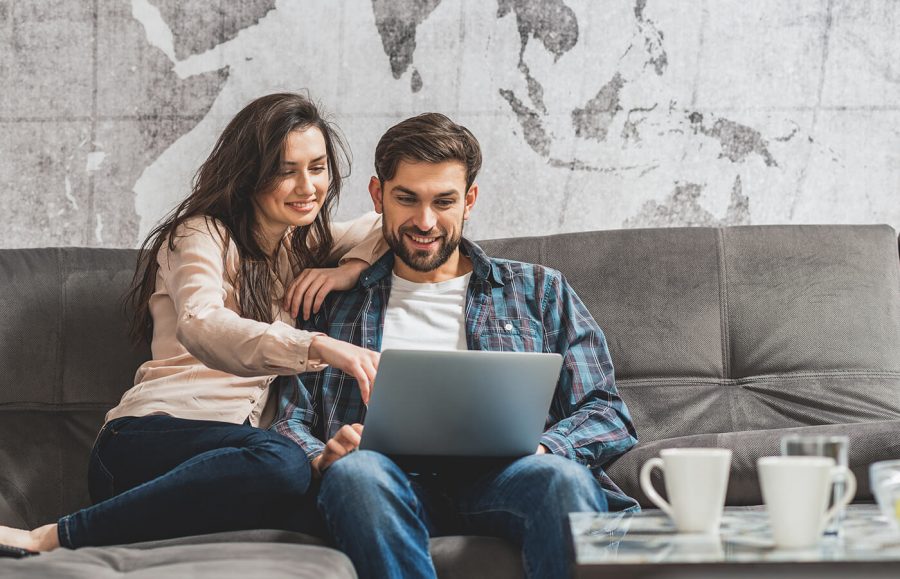 Does a bad credit score affect the chances of getting a house loan?
Home loans require a lot of work. Documents must be gathered, estate agents must be contacted, and application forms must be completed. One component of the process to consider is how much is my house worth, which may impact my ability to obtain a loan.
Lenders want to ensure that the debt will be repaid because, for many people, a home is the largest loan they will ever receive. We address some critical queries about the potential significance of your credit history while applying for a mortgage below.
It is possible to obtain a mortgage despite having poor credit, but you may have to pay higher interest rates and put down a more significant down payment. Poor credit borrowers can get mortgages, and specific lenders specialise in providing them. These are referred to as sub-prime loans, bad credit loans, or adverse credit loans.
How Does Securing A Loan Depend On Your Credit History?
Your credit report provides information to lenders about your history of timely debt repayment. Paystubs, P60s, and bank statements are required to verify your income and potential monthly spending plan when you apply for a loan. This demonstrates your current financial status to lenders, but they will also review your credit report to forecast your likely future behaviour.
The types of loans you are offered will depend on how responsibly you have borrowed in the past; your credit history may also impact your interest rate. Only those with a credit history that satisfies specific requirements may be eligible for special introductory rates or other alluring loan offers.
What Is Bad Credit?
Because you've been turned down for credit previously, you might undertake that you have poor credit score. But remember that different lenders have varied requirements for making loans; hence, some lenders might see you more favourably than others. Therefore, there is no set definition of what constitutes adverse credit. However, some items on a credit report would cause the majority of lenders to believe you pose a greater risk, such as failing to make credit card payments on time, non-payment on a loan, and making unnecessary credit requests.
How Do Loans With "Bad Credit" Operate?
Home loans for those with "bad credit" are like home lenders, with the exception that they're more likely to have high-interest rates and a smaller borrowing cap. In addition, you might be required to put down a bigger deposit than the standard 5–10%, at least 20–25% of the property's worth. A lender may consider a borrower with a low credit score a significant risk. Generally speaking, the greater your chances of being approved and receiving cheaper loan rates, the higher your credit score.
Can Someone With Terrible Credit Receive A Home Loan?
Lenders will look at your credit history when you apply for a mortgage to determine how well you handle your money. They'll also need to see your earnings, monthly expenses, and savings and how much you save. This ensures you can afford the monthly payments, particularly if circumstances change like interest rates increase or your income decrease.
It is possible to obtain a loan despite having bad credit, but it helps to present yourself favourably. That involves maintaining your credit score and making wise financial choices.
Pay all of your monthly bills on time and in whole, including utility bills and credit card bills, to demonstrate to lenders that you are an accountable borrower.

Review your spending, try to cut costs where you can, and maintain a regular monthly budget. At the end of each month, try to have some money left over.

Make an effort to routinely check your credit report to ensure that the data is accurate and up to date. If you discover anything that needs to be changed, get in touch with the appropriate lender and request a revision; alternatively, contact Experian, and we'll speak with the lender on your behalf.

If you can provide lenders with a compelling justification for previous financial troubles, such as unemployment or illness, you may add a note of correction to your report.
Take Away
Make sure your borrowing history is in excellent standing if you're considering purchasing a property and want to increase your chances of getting a loan from a lender.