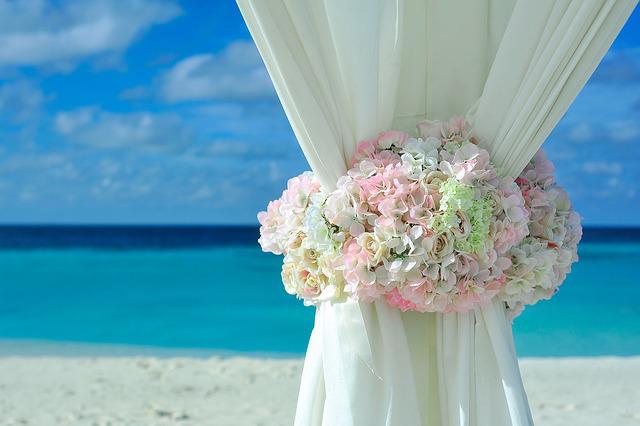 Beautiful Fall Wedding Flowers For Various Occasions
The idea of picking your wedding flowers is exciting as you prepare for the big day. When it comes to bridal flowers, you can never run out of ideas. In fact, if you don't choose carefully, flowers could easily consume a sizable portion of your wedding budget. Choosing in-season wedding flowers will help you decide on the style you want for your big day while also saving you money. Below are some  wedding flower inspirations that can help you pick the right flowers:
Chrysanthemums (also called "Mums")
This could be the top option for autumn weddings. Mums are ideal for couples on a tight budget. Bundled button mums look lovely in pomanders, boutonnieres, and bouquets. Fuji and Football mums are enormous and stunning; they come highly recommended for bouquets and table centerpieces. With these resilient flowers, you get a lot for your money!
Mini Carnations
These tiny flowers are a major trend right now and are very romantic, country, and antique. Mini carnations have gone from filler flowers to a focal point. They rank among the most popular blooms of the year, most likely. Because of their little size and flexible branches, mini carnations work well as loose flowers for hair do's and flower crowns. They are fantastic for all kinds of flower designs, from traditional to contemporary. You can also decorate centerpieces and bouquets along with different flower combinations.
Dahlia
These colorful, showy, yet fragile blooms, which are native to Mexico, are popular for late-summer and early-fall bridal bouquets. Since dahlias are usually large, only one or two are needed in a bouquet to create an impression. Because they are more expensive, you might choose to save them for bouquets exclusively and use mums and carnations, which have a similar appearance, for centerpieces.
Succulents

If you want your wedding to have a modern or independent feel, succulents are the way to go. Don't simply go out and buy succulents from the hardware store to arrange them in wedding bouquets. To be used in designs, succulents must be wired onto wooden picks. 
Protea
One of the hottest trends in weddings right now is the use of these stunning exotic flowers, which are native to Australia and South Africa. They are for couples who prefer vibrant color bursts and an abundance of texture in their designs. Although protea is not the most affordable flower, adding a few here and there will have a significant impact. King protea grow to be of enormous sizes, even one combined with some eucalyptus creates an exquisite bouquet! When combined with roses and ferns in bouquets, queen protea is remarkable.
What better way to accentuate the warm ambiance and the great backdrop than with a bouquet in season? Contrary to the warmer months, when lovely pastels and vibrant splashes of color are preferred,  fall wedding flowers go for a dramatic and ominous color scheme. Additionally, if you add a variety of textures, your bouquet will accentuate all the greatest aspects of fall. Take a look at the above-mentioned gorgeous fall wedding flower ideas to help you rediscover everything that autumn has to offer.