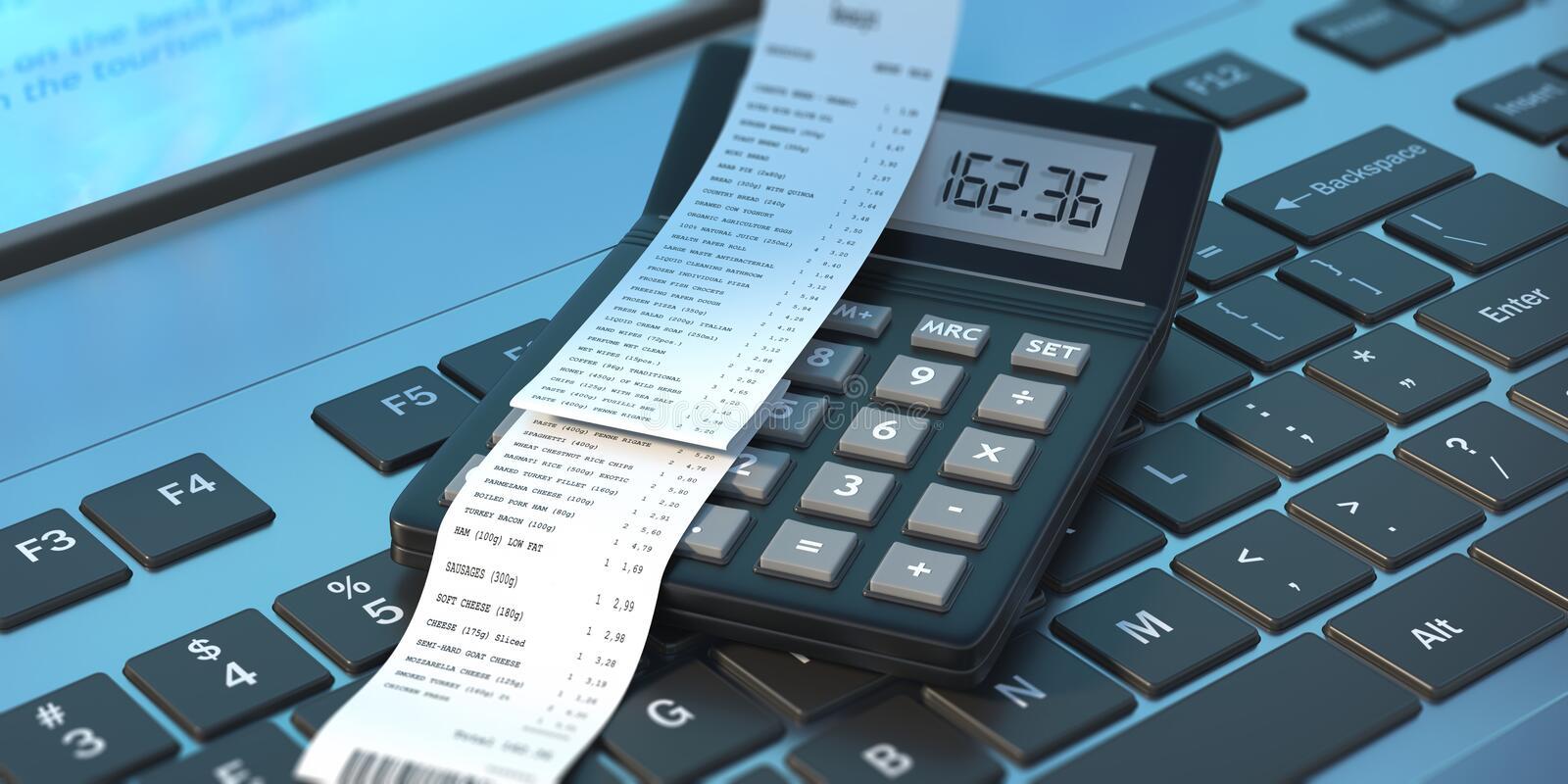 7 Reasons To Use Receipts For Your Business
More and more companies are choosing to use online receipts for billing purposes. But, organizations that are not using such solutions or even readymade receipt templates are at a big loss. You will cut on paper usage with receipt-making solutions and improve customer or client satisfaction. Here are a few reasons why you should give importance to business receipts.
1. Ease of Access and Saves Time
A client tracker app lets you access digital receipts with ease as compared to hard copies. Since they are stored on the digital cloud, you can retrieve them in just a few clicks.
Storing digital receipts also lets you optimize your workflow as you don't need need to shift through piles of papers. Besides, you need not be involved in manual capturing and reducing manual errors to a great extent.
A free receipt template can help you load information and load it into your form post you scan your products. You can even have a receipt scanner if you wish to stay on top of your electronic paperwork.
2. Save Money and Resources
For any business, owner saving money is the topmost priority. Buying paper and ink to print hard copies can increase your expenses by thousands of dollars each month. You can save a bomb by using a receipt template PDF and eliminate spending on ink, paper, and costly printing machines. A payment tracker app can let you make digital receipts in just a few mins and even mail them to your clients.
3. Tax Season Becomes a Breeze
If you wish to streamline your taxes and avoid last-minute hassles, you need to have your receipts sorted and organized properly. Sorting paper receipts is not only time-consuming, but it can be havoc if any of them goes missing.
Using a receipt template PDF lets you store them in a folder and access it when tax season arrives. You can even label them and categorize them to make tax preparations a whole lot smoother. The good part is that there will be no risk of throwing your receipts away.
4. More Marketing Avenues
When you send online receipts to your customers, you get access to their email IDS. This way you can share more details about your products and share some deals and discounts also. With receipt making solved by a free receipt template, you can focus on customer services and give out the following information.
Whenever you have a sale or a fresh collection, send a warm mail to your customers
Send in your monthly newsletter to help them engage with your business
Use mails to inform them about any changes in your business
Offer them loyalty rewards
5. Reduces Clutter and Storage Costs
Printed receipts can lead to a lot of clutter. Some businesses even go to the extent of buying bulky boxes but don't invest in a good payment tracker app. So, be smart and use your storage space for better things. If you still wish to leave a paper trail around your office, then it is your choice!
6. Protects Customers from Harmful BPA (Bisphenol A)
Did you know that harmful BPA is found on paper receipts? This is a chemical that is known to cause cancer in laboratory rats. Although BPA isn't fatal per se when exposed to low levels, you are at a big risk whenever you touch printed paper.
If you want to reduce such exposure to them, you should say goodbye to paper receipts and go digital. With digital receipts, there will be no paper and associated chemicals involved, and that will make it super easy for your customers.
7. Make Receipts Anytime Anywhere
Printing machines need an outlet to operate. Battery-operated receipt printers can only operate for so long. However, you can create receipts even on a beach with digital platforms, provided you have a good internet connection.
It is particularly ideal for small merchants that conduct outdoor events regularly. You can easily focus on selling items at concerts or exhibitions and not worry about running out of paper when making receipts.
Wrapping Up
All these were just a few reasons why you need a free receipt template and a client payment tracker app. You will not only save on resources and money, but you will also be able to guarantee customer satisfaction by providing a super secure database. So, don't waste time looking for a receipt template PDF and invest in a good receipt maker app to scale your business with ease!