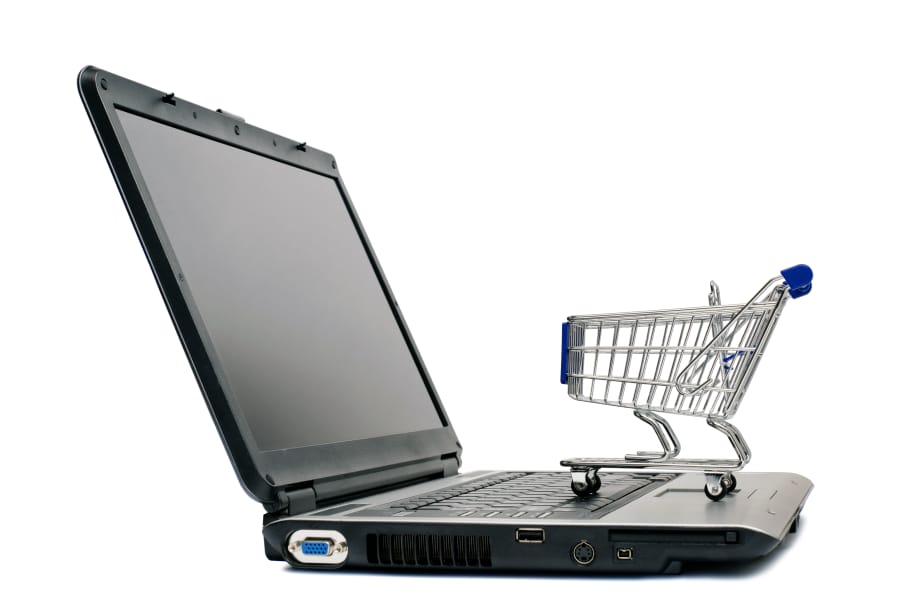 6 Techniques to Boost Your Retail Business
1. Intelligent sales system
More than 40% of retailers have replaced or plan to replace outdated cash registers with smart POS systems. So, what are these and how can they help retail?
Smart POS can be compared to a "smart" cash register. Modern POS solutions do much more than manage cash—from storing customer data and managing loyalty programs, to tracking store inventory and monitoring employee productivity, to generating analytics reports and enabling mobile payments.
This rich feature set transforms POS solutions into innovative retail technology tools that can improve store management from every angle, namely: through lightning-fast checkout, flexible payment methods, personalized shopping experience and loyalty rewards programs. Improve customer experience. Optimize store management and keep abreast of store inventory levels. This can help make the right decisions and provide useful analysis. You can also see which items are in high demand, which marketing campaigns are effective, which employees are performing well, and more. UK retailer M&S takes full advantage of the mobility of a smart POS. The handheld component of the POS can check out customers who purchase small quantities of goods. This contactless payment method makes shopping safer and more convenient.
2. Retail data analysis
As one of the hottest retail technology trends, AI data analysis can help retailers make better marketing and purchasing decisions.
Taking sales forecast as an example, analyze the past sales data of each SKU based on seasonality, special events, market promotions and other demand-influencing factors. This can help retailers adjust supply and demand, avoid out-of-stocks and excess inventory, forecast staffing needs and plan marketing campaigns.
With customer sentiment analysis, you can mine customer feedback to capture how they feel about your products, services and brands. AI algorithms analyze a range of messages on social media and review sites to gain insight into why shoppers feel negative about your customer service, their favorite products, and more.
Innovative retail store traffic analytics solutions help you gain insights into customer behavior patterns and preferences to reveal peak times, attraction rates, hot spots, average dwell time, and customer demographics. Using this data, you can optimize store operations and create new sales opportunities.
The benefits of using AI solutions in retail are many. Deloitte reports that AI-driven retail analytics will at least produce:
10% increase in customer satisfaction
16% increase in the success rate of strategic plans
Decision-making accuracy increased by 49%
40% increase in revenue 36 months after adoption.
3. Inventory management
Overstocking and out-of-stocks are a real problem for retailers. In the U.S. alone, retailers lose $224 billion a year from overstocking, and another $45 billion—because they don't have enough inventory. Using innovative retail technology for inventory management, retailers can overcome this problem. Here's how:
Inventory items with barcode or RFID tags that can be tracked in real-time in the supply chain. As a result, retailers have unprecedented visibility into inventory across all stores and warehouses and replenish them when needed.
With inventory analytics, retailers can predict how much merchandise they need and distribute inventory across multiple stores and warehousing facilities to better meet demand.
When integrated with an ERP, an inventory management solution can even be set up to automatically send replenishment requests to suppliers when the quantity of a particular item reaches a set threshold.
Adopters of retail inventory management software say they benefit from:
Increase customer satisfaction and loyalty.
Profits increase.
Build better relationships with suppliers.
Higher inventory accuracy.
4. Intelligent service kiosk
With smart kiosks, self-checkout devices and Glass Turnstiles, customers can order and pay for items themselves without the help of employees. As a result, retailers can avoid crowds and customers can enjoy a safer and more convenient shopping experience without waiting in line.
In addition, modern kiosks and units can be enriched with artificial intelligence capabilities, so, for example, you can offer customers tailored advertising content and special offers.
In addition to improving the shopping experience, self-service kiosks bring the following benefits:
Create new revenue opportunities by allowing retailers to reach more customers without having to invest in additional physical space
Improve store efficiency by automating operations such as managing gift registration and selling gift cards
Improve employee job satisfaction, as they don't have to deal with as many customers as before and can focus on delivering personalized service and increasing sales.
Retail technology trends like AI-driven apps and automated shopping carts take self-checkout a step further. Once a customer connects their phone to the shopping cart via the mobile app, the computer vision algorithms that drive the cart identify the items within, so the customer can pay through the app and leave the store without having to scan the item again.
Read: Msi Gaming Gs63: Power And Performance.
5. Commodity delivery system
Driven by the pandemic, the availability of merchandise delivery options has become an important factor in customer decision-making. To attract customers with fast and reliable same-day or anticipated delivery, retailers opt for new retail technologies and implement drop-shipping delivery systems.
Competitive delivery solution features:
Real-time delivery tracking. You can track all logistics activities on a single dashboard, including details of shipments, drivers, vehicles, customers and routes, and let your customers monitor delivery status online.
Route planning. Delivery software can help you optimize your routes so you can deliver large orders on time while reducing the number of drivers and fuel consumption.
Vehicle capacity optimization. By optimizing the capacity of each vehicle, you can ensure that your vehicle is neither underutilized nor overused.
Driverless delivery is another innovative use case for retail technology. The industry shifted from experimentation to drone delivery a few years ago, and Amazon's Prime Air is one such pioneering solution. Today, drones are used to deliver goods to areas with poor transportation infrastructure.
6. Mobile Apps with Loyalty and Referral Program Features
Improving customer retention by 5% can increase profits by 25% to 95%, as loyal customers are more willing to try new products and are willing to pay 31% extra. So it's worth investing in a loyalty program that offers special perks to your returning customers.
The easiest way is to use a customer loyalty app to enhance customer service. Here are some examples of great customer loyalty systems you can take inspiration from.
Nike goes to great lengths to make customers feel different, rewarding repeat customers with exclusive products and free merchandise. The brand also supports personalization, from offering discounts for customers' birthdays to gifting after completing a purchase, to free subscriptions to ClassPass.
H&M's fully digital program enables its app users to collect loyalty points in exchange for rewards. For every dollar, customers get one point. Once they get 200 points, they're entitled to another $5 off their next purchase. Returning customers also receive personalized offers and discounts, access to free online returns, access to exclusive events, and the option to defer payments.
Repeated Sephora customers can also exchange their points for rewards. Loyal customers can access exclusive previews and opt for free shipping. Taking advantage of retail technology trends, the brand also offers its repeat customers customized product recommendations that match their beauty type and gives them access to virtual beauty tools.
The results of implementing a loyalty program are promising. 77% of consumers say they are likely to stay connected with a brand through a loyalty program, and 63% say they are prepared to spend more to maximize the benefits of a loyalty program.