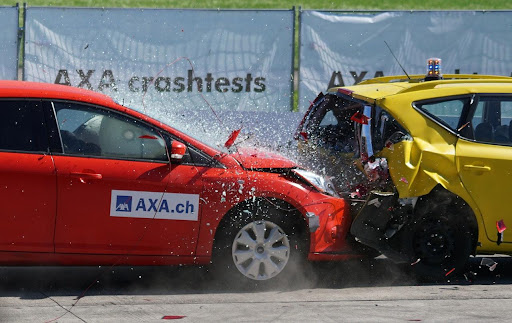 5 Things to Do After Getting Into a Car Accident While Traveling For Work
Traveling for work or while working are great ways to earn money, but it can be stressful if you are new to the world of business travel. One of the most upsetting and stressful situations you can find yourself in is if you get into a car accident while traveling for work. When this happens, it is important to understand that it is your responsibility to get yourself and the passengers to safety. The first thing you should do is contact the police, but what should you do after that?
Create a record of the accident and witnesses
It is important to get the correct contact information of the other driver and their insurance information. You'll need this information to file an insurance claim. Write down the name, address, driver's license number, phone number, and insurance information of the other driver, as well as any witnesses at the scene of the accident. Also, take pictures of the accident site, your car, and other cars involved in the accident. If there are no witnesses around, take pictures of the nearest landmark to show where the accident occurred. Keep the written record and pictures in a safe place. In case you need to refer to them in the future, you'll have them handy.
Secure evidence
The first thing to do after any car accident is to secure as much evidence as possible — both physical and digital. Save photos and videos on a smartphone or tablet. Take detailed notes, including the time and location. Make sure all other drivers are identified and that you know who to contact about the accident. Take the time to collect all the evidence as soon as possible because it will be easier to do so than to go back and recreate the event later. It is also important to gather as much information about the accident as possible. 
If you're in a car accident while traveling for work, you need to ensure that you have evidence of it. That way, your company can pay for your medical costs and a replacement vehicle. Take photos of the accident. Record your mileage, gas level and condition of the car. Write down everything you can remember about the other driver, including their license plate number, insurance information and make and model of the vehicle.
Talk to your employer
No matter how you feel about the accident, you will most likely want to call your company and explain what happened. In most cases, this will be the first call you make after the accident. If you were involved in a car accident while on the job, you want to ensure the appropriate people are notified as they may be responsible.
Retain a work injury lawyer
If you were hurt on the job, it's likely that you'll be entitled to workers' compensation benefits. This could cover your medical bills, lost wages, and more. Contact a workers' compensation attorney for help. However, if evidence doesn't prove so, you might not be covered by workers' compensation. And if you're not covered by workers' compensation, you will have to pay your own medical bills and other expenses. If you are hurt on the job, you should contact a work injury lawyer or law firm immediately. A work site accident attorney or law firm can help you determine if workers' compensation covers you, file a claim with the state workers' compensation board, and represent you in court if your employer denies your claim.
Maximize your compensation with a car accident claim
Accidents are never fun, but they become a lot more stressful when you're on the other side of the world. If you're traveling for work and find yourself in an accident, there's a lot to know and do. The first step is to make sure you're OK. But then you need to figure out what to do next and how to get the most compensation for all your injuries and lost wages. Luckily, there are some options. These include: filing a car accident claim with your insurance company, seeking compensation from the driver of the other car, and filing a claim with your employer's travel insurance. All this can be done with the help of a car accident lawyer.
Suppose you have been in a car accident while on business travel; you may be eligible for compensation from your employer. If you are injured in a car accident, even if your receive workers comp benefits, you can claim medical expenses and lost wages from the other driver's insurer with a reliable lawyer.